Sharing an update on how he's doing now and revealing whether there has been any lasting impact, Young, fondly known as JPY, said of his pal: "He seems to be doing okay, I don't see him a hell of a lot but I do whenever I'm close – I'll probably see him next week at some stage.
"He's a very intelligent bloke, he's very smart and none of that was lost when he fell."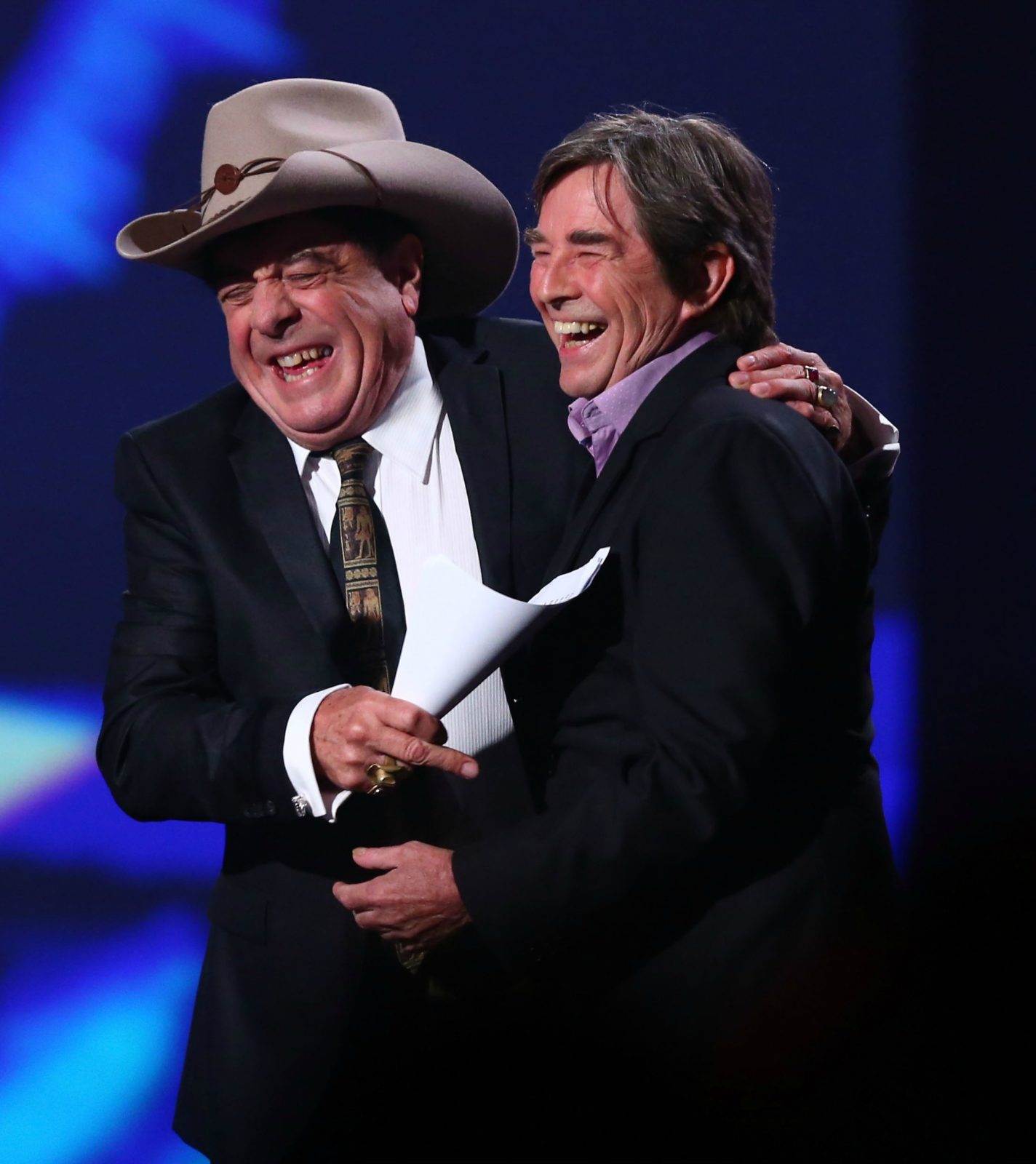 Young went on to say there's more to Meldrum than many fans will know about, revealing he enjoys a huge passion for sports and his community behind the scenes.
"If you bring up the subject of sport [with him], he knows more about sport that he does about music, I'm sure," he added. "He's a bit of a sporting nut when it comes to all of that, especially when you're talking St Kilda! He loves his cricket, he's a real all-rounder.
"He's a country boy, he's from country Victoria and that shines through with him. Underneath all of what the general public see, he's a very community minded, humble guy. Don't get him upset though! He can be very feisty."
As a testament to their long-standing friendship, Meldrum has written a personal foreword for Young's new autobiography, JPY: The Autobiography, which launches this month and Young insisted they're as close now as they ever were on Countdown.
"We always will be [close]," he said. "We are two blokes who love to take the Mickey out of each other and we are not reticent at all when it comes to criticising each other – we're straight in there!
"We happily cop the criticisms and get on with it. I think only true friends can carry on like that."
Asked if they often reminisce about their time on (and off) TV together, he added: "Yes we do! Not all of it is what happened on TV, but away from the camera as well. There were times there in the '70s when I would stay with Molly through convenience and we'd party quite a bit!"
They certainly enjoyed some wild parties together over the years, especially in the '70s, and JPY joked that it was the hardest decade for him to recall when working on his new book.
"I think the aim was to get out of control [at the time]!" he said. "There was a couple of times in my past when I pushed it too far, but it only happened once and I'm sure I learned my lesson."
Asked what happened, he added: "You just do stupid things like having too much alcohol before going on stage, things like that when you think you're bulletproof. You think you can do anything you wish, which we all know, is not bloody true."
At one point, the singer's wife Lynette – who he married after they'd been together for 27 years – warned him that he needed to stop the heavy partying and "misbehaving", or he could end up alone.
In fact, he recalled she once told him: "If you don't wake up to yourself, you're going to die a very lonely old man."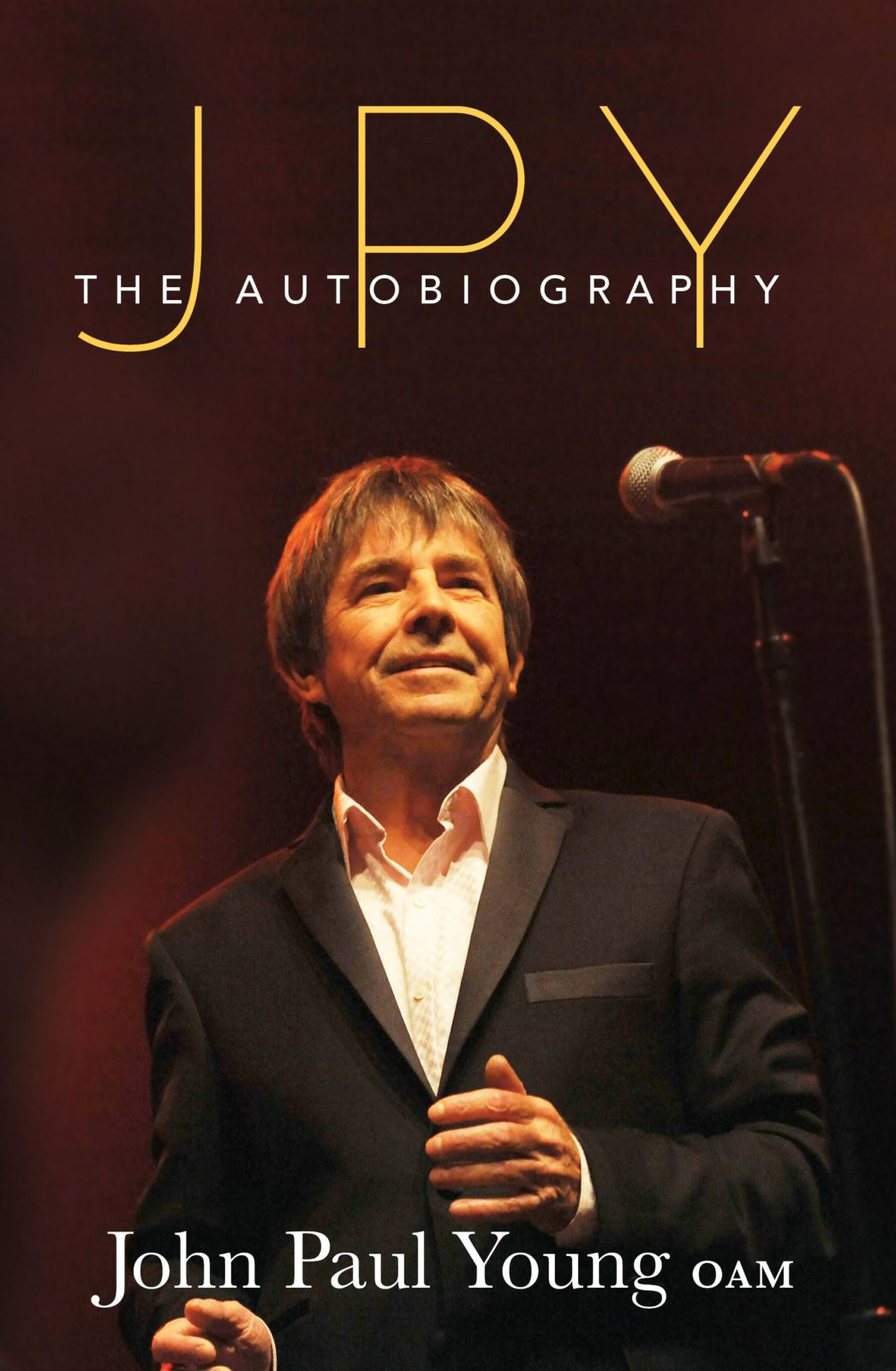 Asked how he took it, he admitted: "I was just misbehaving and being a d**k. It really was like a bucket of cold water being thrown on me. It did the trick… It hasn't happened a lot, but when it did I took notice!"
JPY will now recall some of the biggest highs and lows of his career and personal life in his new book. Asked what he found the hardest part to write about, he explained: "Yeah the '70s was a bit of a struggle because it's like that old saying, 'If you remember the '60s then you weren't there'.
"And that really applies to the '70s as well, for me. That was lots of the same scene going on and on in different places and times so I got a lot of that muddled up!"
JPY: The Autobiography launched on May 1 with New Holland Publishers (RRP $34.99). It's now available from all good book retailers or online on New Holland Publishers' official website, here.
Are you a fan of John Paul Young? Do you remember watching him and Molly Meldrum on Countdown together?