The royal visit was particularly special for the duchess as her own paternal grandmother, Valerie Glassborow, worked there as a code-breaker during the Second World War and Catherine had the chance to meet other veterans and speak about their incredible work.
The mum-of-three was shown a new memorial of bricks containing the name of her grandmother and great-aunt, before the Mail Online reports she opened up on how secretive her gran used to be about her time there – telling school children at Akeley Wood Primary School that she was "so sworn to secrecy that she never felt able to tell us" about what she did.
According to the news outlet, both of Catherine's relatives worked as duty officers and were employed as Foreign Office Civilians in the Cover Management Y section in 1944.
In a further tribute to Valerie, Catherine also wore her late grandmother's brooch on the visit, in honour of her memory.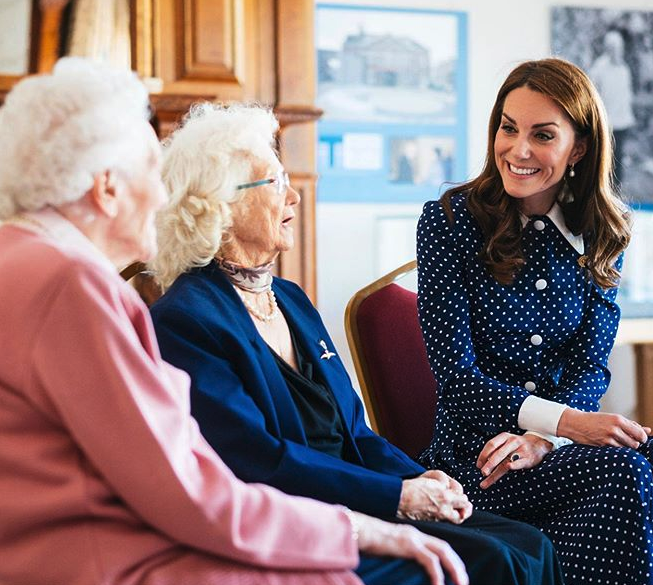 According to Kensington Palace, the duchess also joined the kids for an immersive workshop where they used a real Enigma Machine from the Second World War, which saw them take on the role of code-breakers.
"She also met Bletchley Veterans Elizabeth Diacon, Georgina Rose, Audrey Mather and Rena Stewart, who all worked to feed crucial information to Allied forces in the critical months, weeks and days leading up to D-Day during #WW2," the palace added in a statement on Instagram.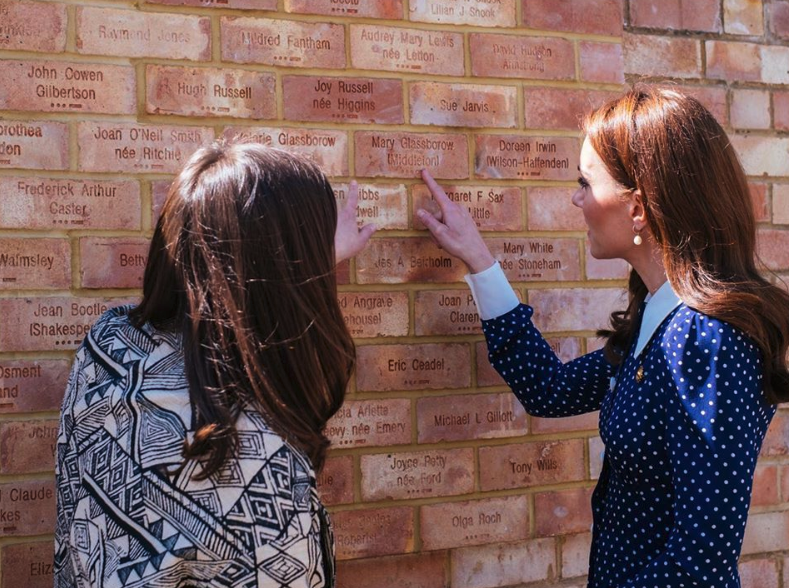 Meanwhile, Catherine also opened up on her youngest son Louis' cheeky habits on the visit, according to the Mirror Online.
"Louis is keeping us on our toes," she reportedly told royal fans. "I turned around the other day and he was at the top of the slide – I had no idea!".