This hilarious grandma is all of us learning tricky new tech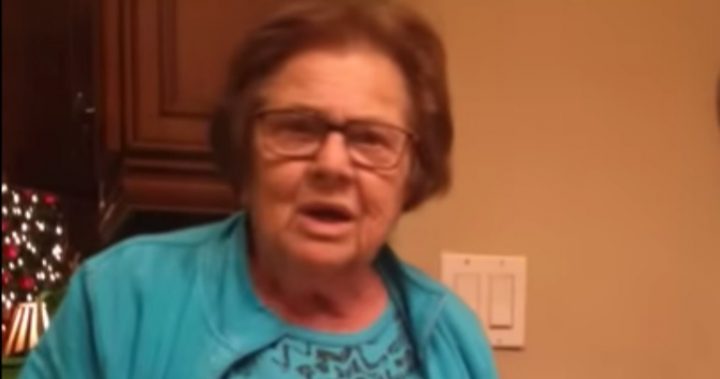 Who hasn't struggled to master some new technology?
That we all recognise what a pain it can be is probably one of the reasons a short video of a grandmother getting to grips with Google Home has gone viral, with netizens loving the 85-year-old attempts to communicate with 'Goo-goo'.
More than 2.4 million people have watched Maria Actis since her grandson Ben Actis posted the video of her on YouTube a month ago. 
Maria's thick Italian-American accent has Google Home confused as she asks it for the weather and sings it a song. And when Google Home's 'assistant' Alexa does respond correctly, Maria gets a fright, jumping off her see and away from the device, while exclaiming, "It's a mystery!".
It's likely that Maria will come to terms with her new bit of tech, though, given that she's already lived through the invention of home television, microwaves, computers and much more.
Ad. Article continues below.
Google Home's a smart speaker from the company that brought you the most famous internet search engine. By issuing voice commands to the speakers, you can interact with the Alexa and operate smart appliances around your home as well as access music, news and other apps. If you have a smart home, you can turn lights on and off, control appliances and much more.
Have you used Google Home yet? Do you have any smart home devices, or have you had enough of new technology for now?