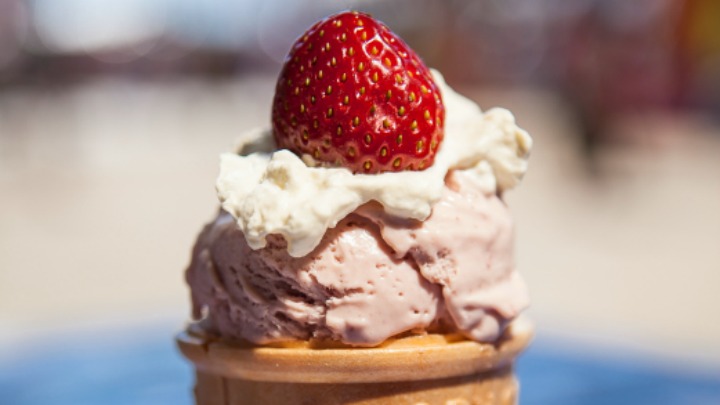 Each year a little part of Queensland's country is brought to the city thanks to the Royal Brisbane Show, or the Ekka as it is more affectionately known. Cows are moved from their paddocks, fruit and vegetables are polished and put on display and some of the state's finest produce is celebrated. The first Ekka opened its doors in 1876 and was attended by around 17,000 people, now it has turned into an iconic event which draws crowds of more than 400,000 people each year. If you're heading to the Ekka this year, perhaps with the grandkids or with friends and family, then you must check each of these activities off your list.
1. Visit the beef pavilion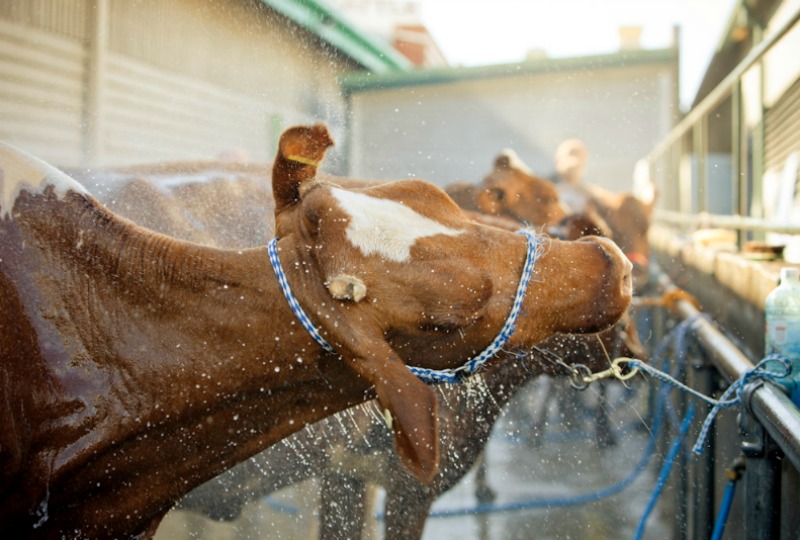 Image: Ekka.com.au
If you love your beef and want to meet the breeders, then the beef pavilion and the Ekka cow paddock is the place to go. Beef cattle farmers will be on hand and at the ready to answer your questions about the ins-and-outs of the cattle industry.
2. Chomp on a dagwood dog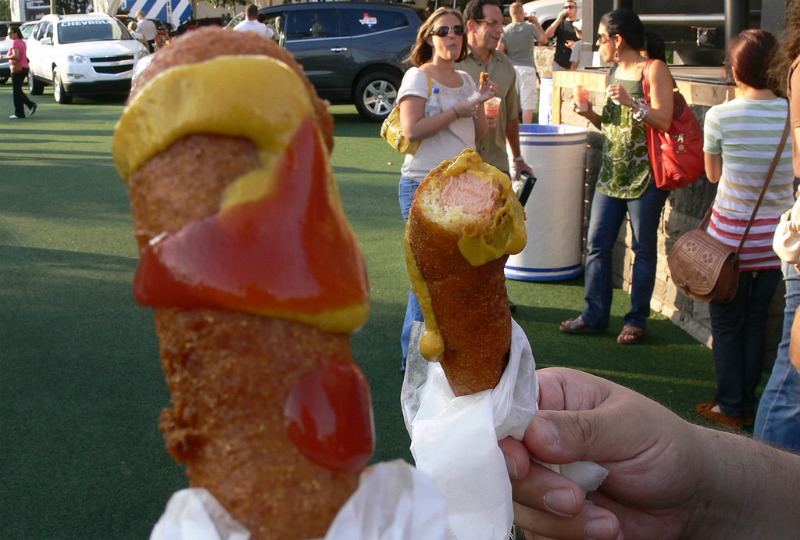 Image: CreativeComms/Andreas Praefcke
Queenslanders love their dagwood dogs and a trip to the Ekka just wouldn't be the same without having at least one of these snacks for lunch. These sausages on a stick are covered in batter then fried and dipped into tomato sauce. Have a napkin handy, though, because they are messy to eat.
3. Get up close and personal with the wood choppers
Image: Ekka.com.au
The Ekka's woodchop and sawing competition has been running for more than 100 years and people from as far as New Zealand come to compete. It's exciting to watch a group of mostly muscular men flexing their muscles. Be sure to get in early and get a seat up front to get a closer look.
4. Buy a show bag for the grandkids (or yourself!)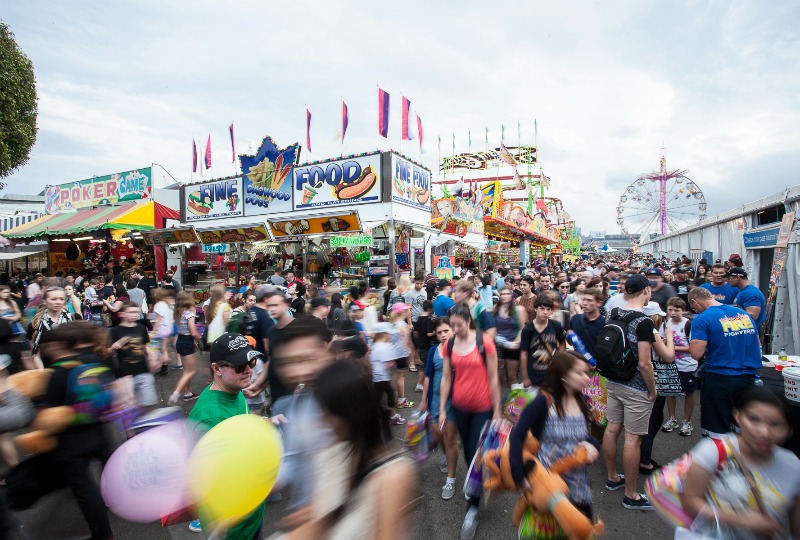 Image: Ekka.com.au
The Ekka just wouldn't be the same without the Show Bag Pavilion and the excitement that those bags full of goodies bring. Whether you're there for the grandkids, or yourself, there is something for everyone.
5. Eat at least one strawberry sundae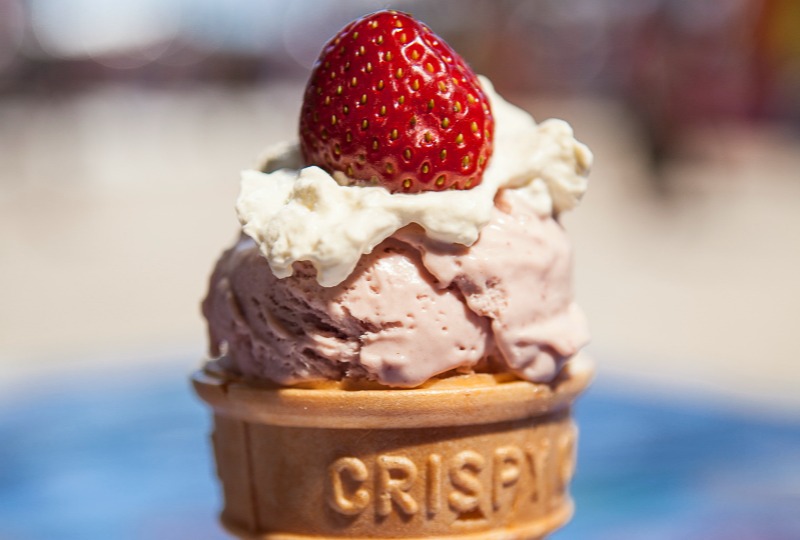 Image: Ekka.com.au
The Ekka's strawberry sundaes have got to be one of the most famous foods on offer throughout the entire exhibition. They're made up of strawberry ice-cream, fresh cream and topped with Queensland strawberries. Not only will your stomach thank you, but so will the Prince Charles Hospital Foundation. They receive profits from the sales, which goes on to fund research into some of the world's biggest health issues, including heart disease, lung cancer, arthritis, asthma, dementia, and mental illness.
6. Spend some time at the dog show
Image: Ekka.com.au
One of the most popular attractions at the Ekka has got to be the dog pavilion and the dog shows that go on inside. From beagles to labradoodles, every breed you can possibly think of is primped, groomed, shampooed and at the ready to make their owners proud.
7. Country Women's Association scones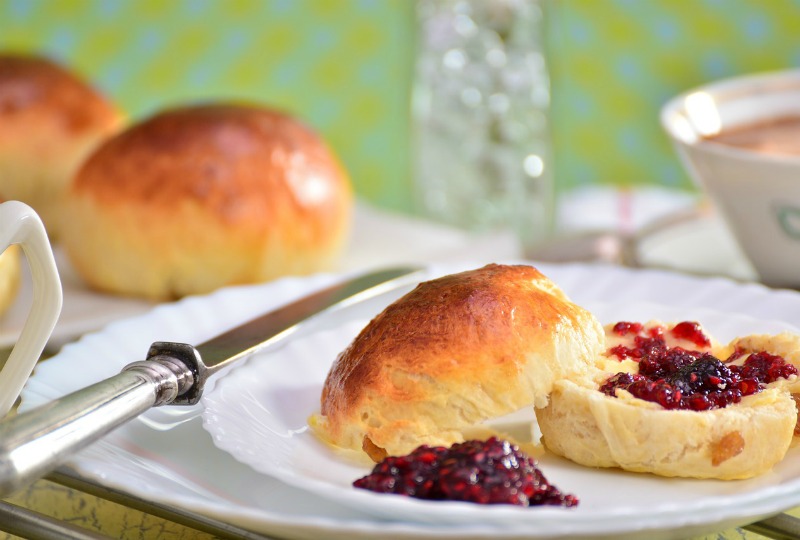 Last year the Country Women's Association baked more than 10,000 scones for hungry Ekka-goers and this year they're ready to make even more. You'll find them, along with other stall holders, selling traditional country food in the old-school eatery.
8. Go on some rides or watch the grandkids enjoy them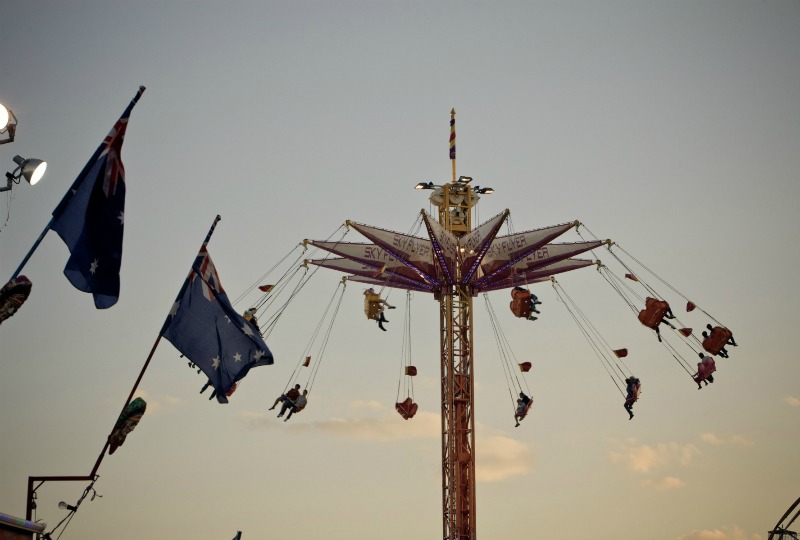 Image: Ekka.com.au
Rides aren't for everyone but they're a hit with the little ones. Just make sure they don't eat too many dagwood dogs or strawberry sundaes before they go on any. Although, that could make for an interesting Ekka memory.
9. Take in the fashion shows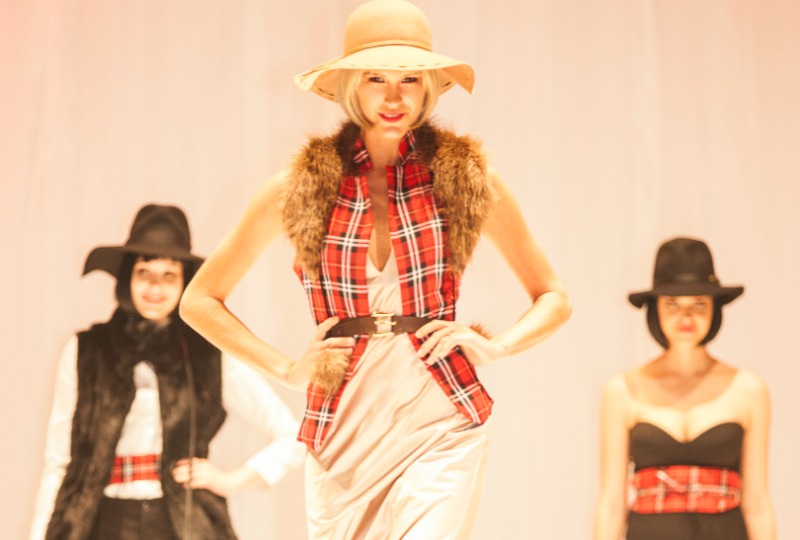 Image: Ekka.com.au
The Natural Fibres Fashion show is the longest running fashion parade in the country and a trip to the Ekka would be incomplete without at least a glimpse at the beautiful garments by the likes of George Wu, Grbac, Anthony Leigh Dower and Sacha Drake.
10. Watch the fireworks display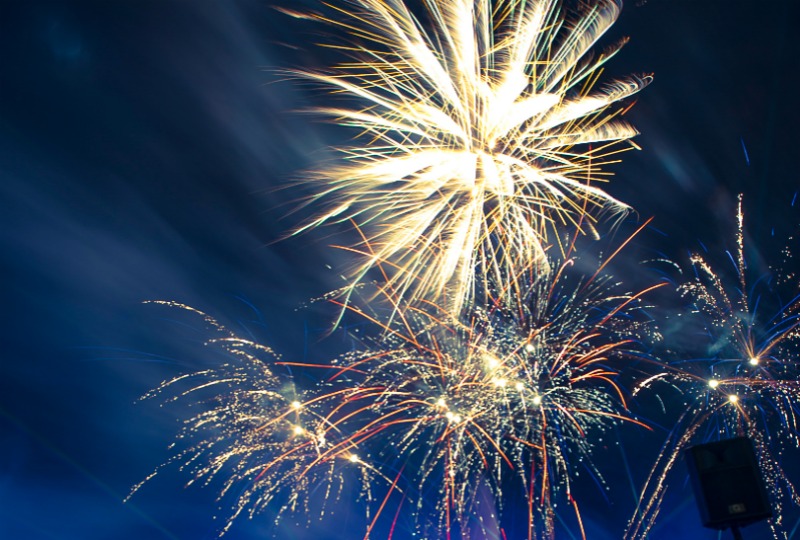 Image: Ekka.com.au
The best way to top off a jam-packed day full of food, rides, fashion shows and animals is to kick back, relax and watch the sky come ablaze with a colourful fireworks display. It's guaranteed to be a favourite memory from the big day.
Discover some of the history of the Royal Brisbane Show:
What are your favourite memories from the Brisbane Ekka? Share yours with us in the comments section below.
Comments