So before you make any decisions about your nomad caravan, ask yourself these questions, write down the answers, and you have your baseline criteria for finding the perfect rig!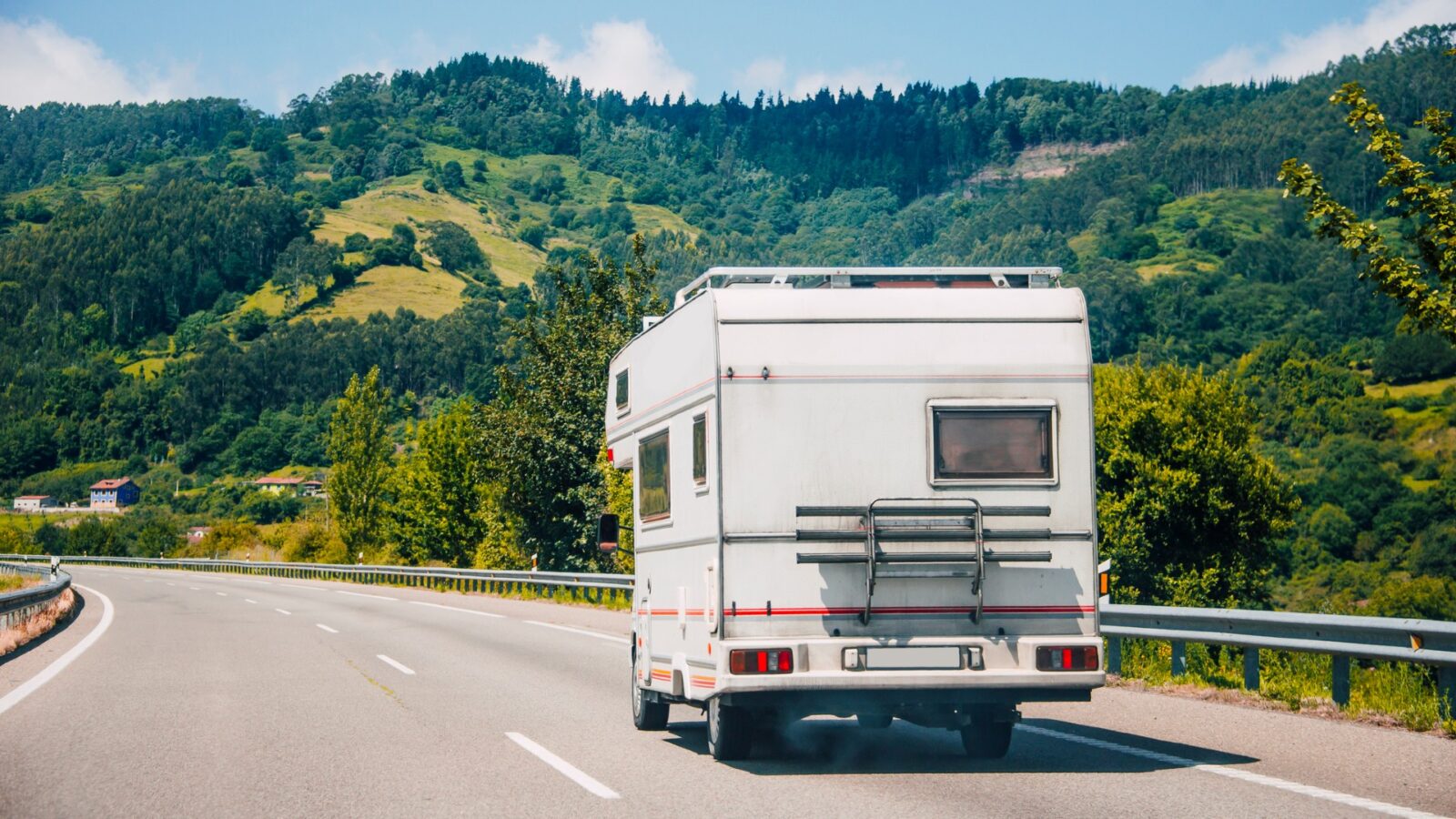 Over the next few years of grey nomad life, where do you want to go?
Australia is an incredibly vast place and so many of the tourist treasures are in places that are a little hard to get. This means that if you want to explore places off the beaten track, you'll need a caravan that can get there. Some are two-wheel drives and others are four-wheel drives. You can also get some that are designed specifically for off-road travel with great suspension so if you're looking at doing heavy-duty exploring you should consider the following:
New vs Used caravans
New caravans offer all the benefits, safety features and comforts, and if you have the budget, you can custom-build. As for used caravans, make sure you always buy from a licensed dealer who offers safety checks and a warranty.
Checklist for used caravans
There are some more considerations that need to be made if you're buying used:
Is it up to the conditions you will be driving in?
Check the construction and seals – will it leak?
Is there enough storage?
Do the cupboards and windows close properly?
What is the ownership history (if known)?
Where has the caravan been kept and where has it been?
What documentation is provided with the caravan?
Overall condition: is the condition consistent with age?
Exterior
Any signs of repairs, scratches, dents, hail damage, bowing, or repainting
Are sealants around windows and ventilation hatches damaged?
Under the caravan: check water tanks, wiring, piping and general underfloor condition. Does the
Check the tyres: Do the tyres have good tread? How old are they? Are the correct tyres fitted (refer to compliance plate)? Is there a spare tyre?
A-Frame: Is the tow hitch in good condition?
Roof: If possible and safe, conduct roof inspection checking for damage, leaks, tree/branch damage, solar panel and TV aerial damage
Electrics: check battery condition, charger, lights and all appliances
Gas: check the condition of gas bottles, regulators and piping
Interior
Walls, ceiling and benchtops: check carefully
Beds: check for any damage to the bed, storage area or mattress
Kitchen: is the hob/grill/oven/microwave/fridge clean and working?
Ensuite: is the ensuite in good condition? Is the toilet/shower/hot water working? Any signs of leaking, mould or poor ventilation?
Pop tops: check roof can be raised and lowered easily
Door: does it open and close and lock?
Awning: check that awning opens and closes properly and is in good condition
Are the smoke alarm and fire extinguisher fitted? Do they work?
What car are you going to use to tow the caravan?
If you have a car already and you're definitely not considering another one, the load capacity for towing will determine the upper weight and size limit of the caravan you can get. A four-wheel drive is generally the most appropriate vehicle for towing caravans however the size and towing capacity varies from model to model so make sure you know the capacity of your car before purchasing a caravan.
What are you going to take with you?
It sounds like something you don't want to think about until you're ready to leave, but this is incredibly important in choosing the right caravan. If you're going to be enjoying adventure activities like kayaking, cycling, fishing or something like skiing, you will need a place to store all of your equipment. Each caravan is designed with a unique point of difference – lots of storage space, a luxurious interior, heavy-duty driving or light and economic travel. This means that not all will meet your luggage and equipment needs.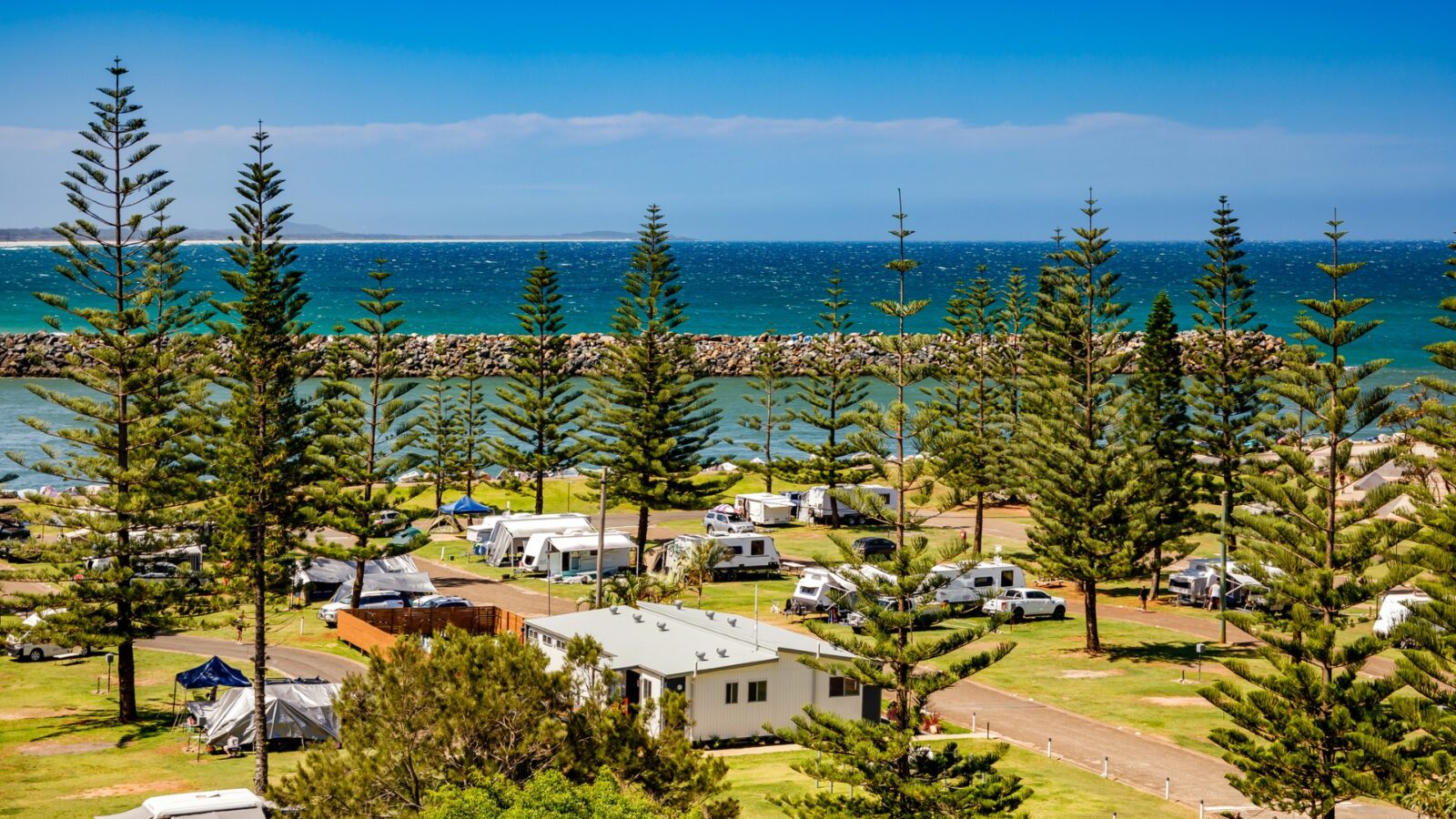 Where will you store it?
There are times when you'll want to stay put and wherever your home base is, be it at an RV park, in your garage, outside the home or somewhere else, you'll need to make sure it can fit. Measure the potential storage spaces and use these as limits to how big it will be. It is also important to consider the locations you will stop at on your journey – some holiday parks may ask for more money for bigger vehicles.
How do you want to travel?
If you're going to remote locations without holiday parks, you'll probably want a caravan kitted out with all of the necessities. A toilet, shower, kitchen, and reserve fuel tanks will become of most importance if you're in isolation. But, if you're sticking to the main paths and will be stopping at caravan parks, you may feel comfortable forgoing your own luxuries in favour of communal showers and toilets as well as share facilities on site.
Pop-top or camper trailer
If you want complete independence and you're okay with towing a long caravan, then a large caravan with a separate bedroom, shower and toilet is a good option. But if you prefer the idea of travelling light, the convenience of towing a small caravan without the luxuries could be a good option for you.
Pop-tops are one of the best types of small to medium size caravan styles and are ideal if you want to store your caravan in your garage when not in use.
An alternative is a camper trailer with extendable sleeping accommodation on each side – especially if you're going travelling with the family.
While all this may seem like a lot to keep in mind, ensuring you have your caravan essentials covered will go a long way when you plan your next grey nomad adventure.