However, travelling for extended periods of time can impact the way in which your assets and your homeowner status are assessed.
"For homeowners, there is currently a 12-month temporary relief while travelling, where your principal residence will remain and exempt assets and you will continue to be assessed as a homeowner," Alex explains.
"After travelling for 12 months, you will lose the exemption on your home, and you will now be assessed as a non-homeowner. Your home will now become an assessable asset, which may result in a reduction or the complete stoppage of your age pension payments."
If you're thinking of selling your home the equity becomes an assessable financial asset, which may reduce or cease your age pension payments.
However, if you then use this equity to purchase a caravan, where you plan to live long-term, this can then become your primary residence. According to Alex, if you choose to do this, your caravan then becomes an asset and you will be assessed as a homeowner again.
"You do not need to use proceed from the sale of a home for the above to apply," Alex notes.
The same scenario may be true if you were to purchase a caravan using money from your superannuation or investments.
The same rules apply to campervans, caravans, transportable homes or boats, owned or partly owned by yourself or your partner. Keep in mind though that over the years your assets will likely decrease, so keeping your Services Australia up to date with your current circumstances is important, as you may be entitled to a higher payment.
You can also travel overseas if these are your intentions, your age pension will continue all around the world. However, it is important to note that after extended overseas travel you will likely no longer be eligible for age pension supplements.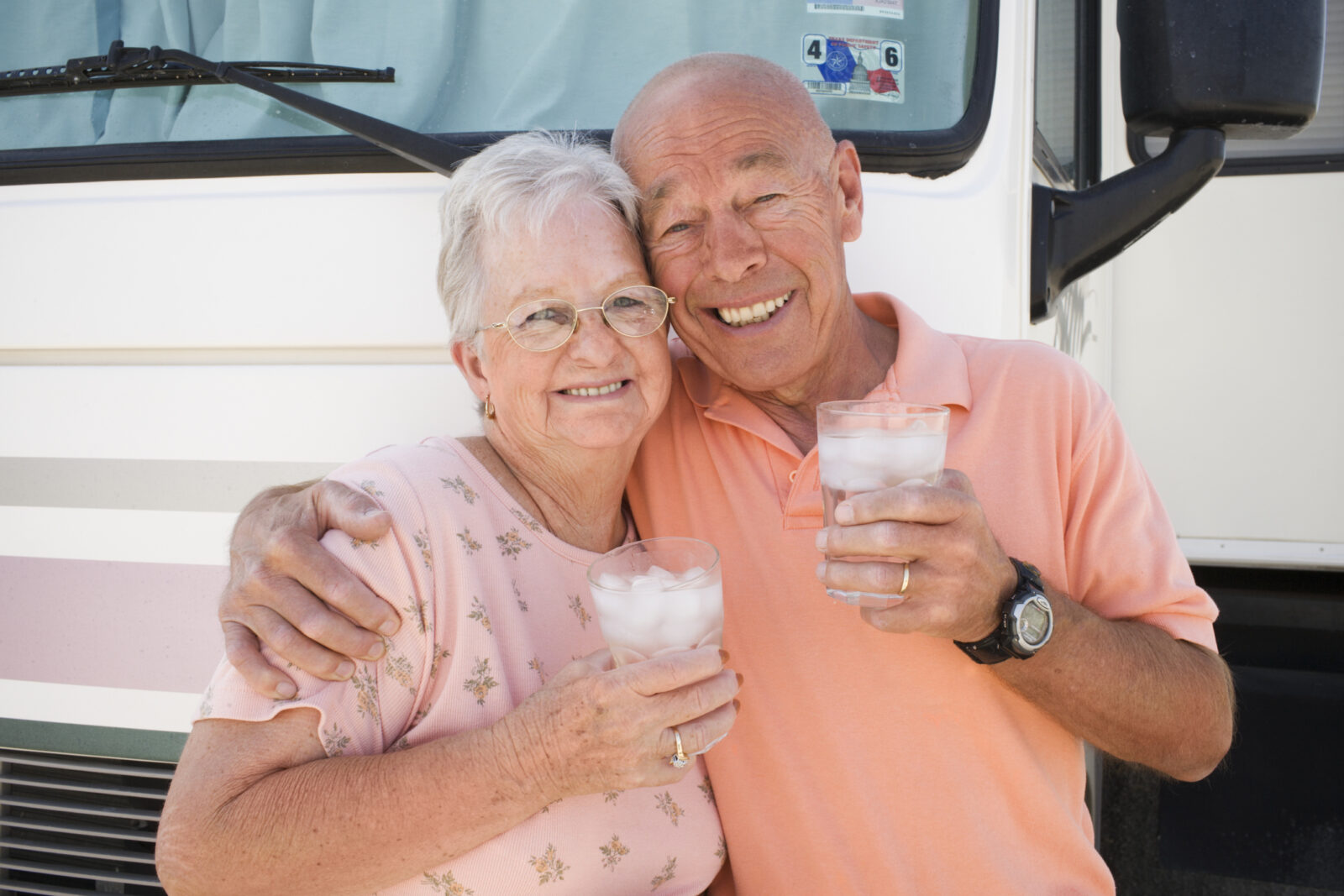 Understanding your income stream
It's easy to get carried away with the excitement of being on the road, but before you back up and start chasing sunsets across the country keep your budget in mind.
Alex emphasises this, saying that "running an effective budget is a must".
"Looking to have this dialled in and your ability to stick to a budget prior to setting off on this change of lifestyle will be a crucial skill. Set up your budget, track this against your real spending and then adjust it as need be."
For the weeks that you are able to spend less than your budget, think to put this aside rather than spending for the sake of spending it. These funds could come in handy for the weeks when you come in over budget.
If you are finding week after week you are either over or under budget, you should revisit your budget and adjust as need be.
Trying to align your budget to your natural spending habits will make it easier to stick to and allow you to plan more accurately for extended trips.
If your budget calls for a drastic reduction in your spending, it is very unlikely you will be able to stick to this for the long haul.
"But don't be overly restrictive with your budget either," Alex warns.
"This will likely increase the stress over your retirement as you'll be consistently worried about running out of money.
"It may be better to have less frugal of a budget but realise this may mean you need to forgo certain activities throughout your travels such as guided tours and paid attractions."
Simple budget tips when living on the road
It is going to be very important to be able to be savvy with your spending, especially when it comes to groceries and experiences. If you are able to cook more meals and look for better pricing on produce, this will have an accumulative effect over the long term – likely increasing the number of years you can enjoy this lifestyle.
"Something that is becoming more and more of a factor is the rising price of fuel, so ensuring you have a fuel-efficient vehicle is a good start," Alex says.
He recommends minimising the amount of time you are bouncing around from location to location. This includes backtracking through towns you have already visited if you don't need to.
"Try to pick a central hub in an area and then make trips from here; utilise public transport, pushbikes, walking or shared transportation such as carpooling out to areas you would like to explore for the day.
"Sometimes this can add to the experience as some of the people and stories you make travelling like this can be priceless."
Eating out regularly is another surefire way to blow through your budget. Looking to make as many of your meals as possible is going to be a huge cost saver. Ensuring that your set-up has a very usable kitchen or cooking area and washing the station will make you more likely to cook your meals as you won't see cooking as a chore.
However, that doesn't mean you can't treat yourself out to a meal every now and again.
"There is nothing better than a great pub meal in a country town after hours or days of travelling on the road," Alex admits.
"You can be savvy and plan ahead to arrive at certain pubs for their special's night – such as a Parma Tuesday or a Steak night on Wednesdays.
"Be mindful that a lot of country pubs don't advertise these nights on the internet so ringing ahead will be the way to go. Often these nights are also more populated at the pub, this can be a great way to meet new people."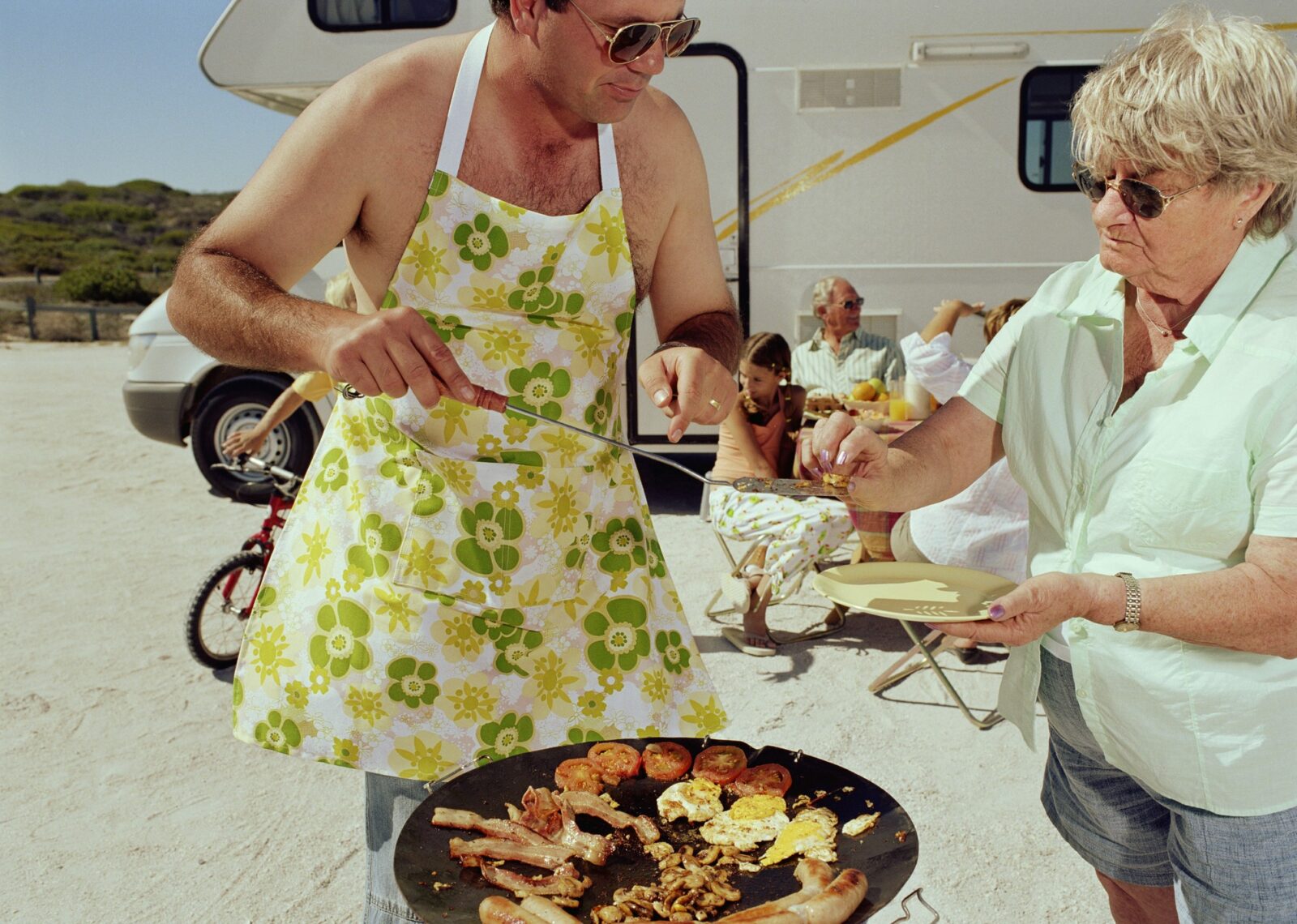 Financial considerations to remember when preparing to be a grey nomad
When developing a financial plan, Alex suggests planning as far in advance as possible, but has these key things he wants you to consider:
"Be conscious of the fact that as you progress through life, your ability and potential willingness to undergo certain activities will likely change – this will have flow-on effects on your spending habits," he said.
When it comes to planning for the future, Alex likes to plan 5 to 10-year blocks with his clients, allocating a budget to each area for each period.
"In your initial years, you will likely budget more for travelling and experiences –like eating out and tours. In your later years, you may allocate more of your budget to upgrading your living arrangements to make life more comfortable," he explains.
"Ensure you have a thorough understanding of all your income sources and the factors that will affect these. This will allow you to adjust your behaviour to protect these income streams to prolong your retirement spending.
"For example, if you are heavily dependent on the age pension, ensure that you understand the workings of Services Australia and what would impact your entitlements."
Another example Alex gave would be if you are drawing an income stream from the superannuation environment. Understand how are these funds invested, how changes around the world would impact these investments and in turn your income streams.
Look to understand what level of risk you are taking in your strategy, are you potentially exposed to changes in markets or interest rates.
Working with a financial advisor like Alex can ensure that you have a strategy that is resilient and able to meet your needs throughout your retirement.
How to successfully transition your finances for a grey nomad lifestyle
If you're still left scratching your head wondering if you can afford to be a grey nomad, speaking to a financial advisor will help address your financial anxiety.
Having someone in your corner who can advise on your strategy and help keep you accountable will ensure you can get the most out of your retirement.
While having a structured plan will be helpful to follow, don't be too rigid with this. At times, be happy to just see where things take you. Stop off in that random town, go out and see an attraction someone you just met has recommended – after all, freedom is really what the grey nomad lifestyle is all about.