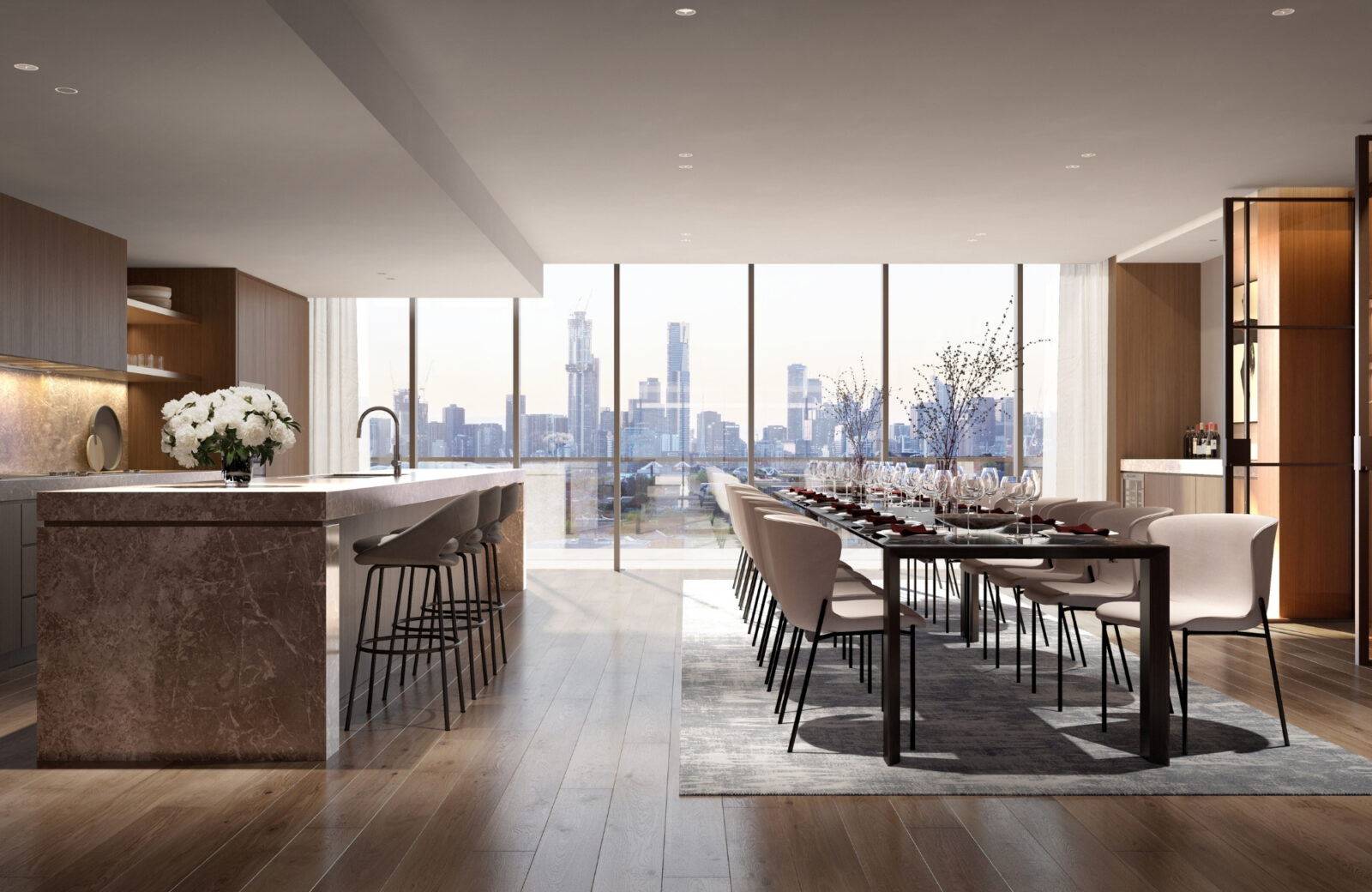 Also within easy access of your apartment are the resort-like facilities housed within the Ardency Kennedy Place development, including a 40-seat private cinema, well-stocked library and resort-style wellness centre with a gym, heated indoor pool and a yoga and Pilates studio.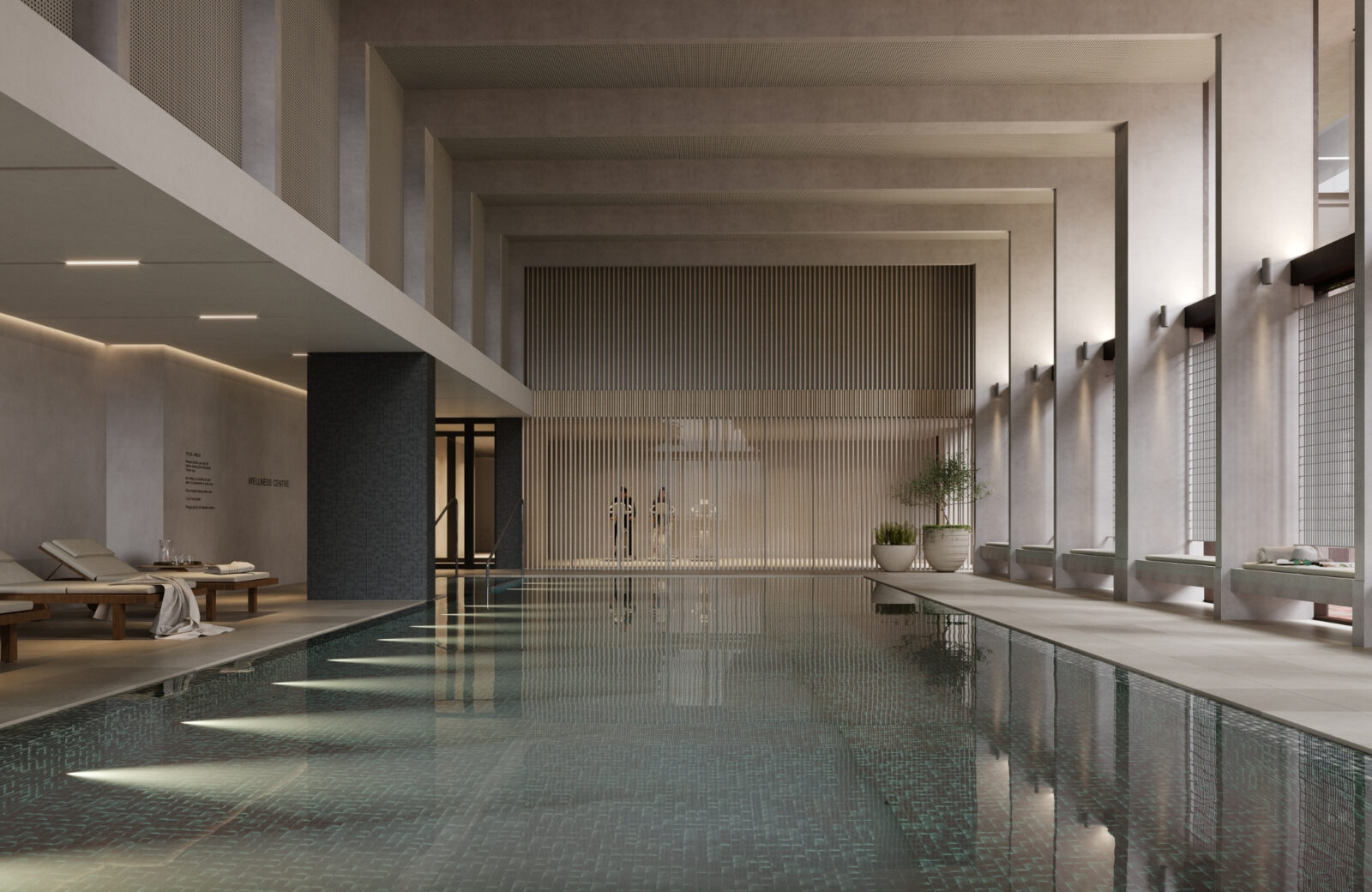 If you love outdoor entertaining or just soaking up the sun and fresh air, you'll love inviting friends to experience the rooftop barbecue facilities with panoramic city views. Alternatively, you can stay cool on the shaded rooftop terrace or enjoy the feeling of getting back to nature at the rooftop community vegetable and herb gardens.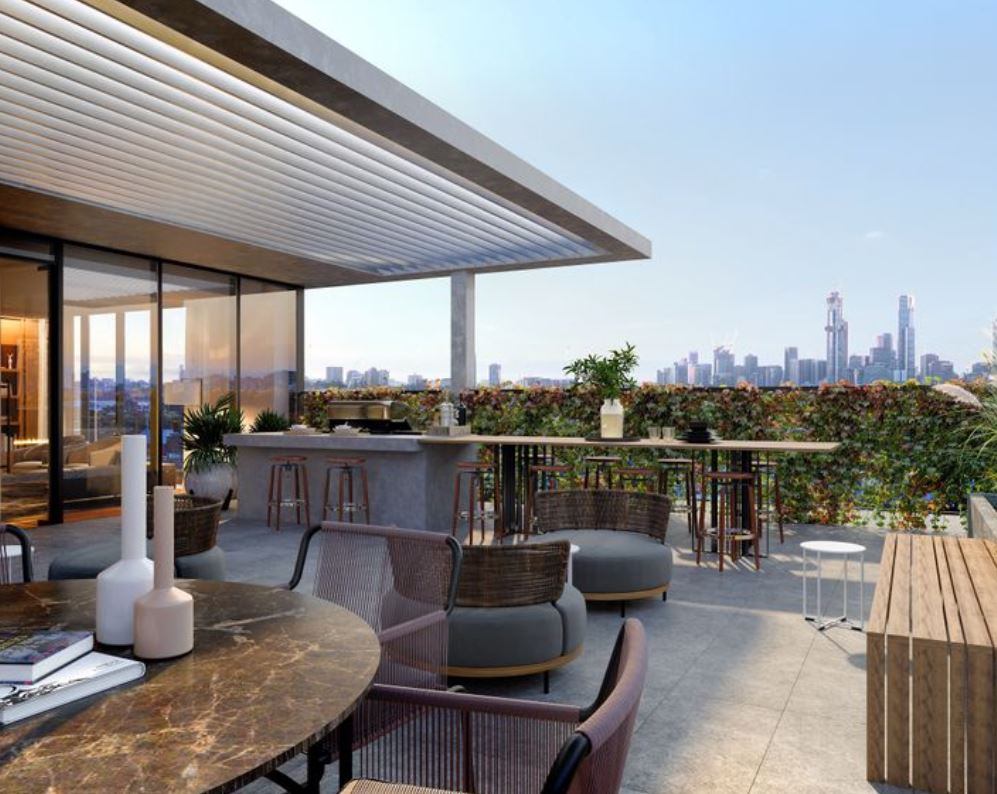 Then at night you can relax in the exclusive residents' Masters Lounge, with a fireplace, dining spaces, a billiard table and – in a nod to its roots – a Wertheim baby grand piano. It really is like being a member of a private club – and all of the other members have the same refined tastes.
The fun (and convenience) doesn't end when you leave your building either, because Ardency Kennedy Place has its own on-site cafe and providore, plus health, beauty and massage services, a hair salon, medical services and consulting rooms.
Your future health needs are taken care of too, thanks to Ardency Kennedy Place's partnership with Catholic Healthcare, which ensures residents of Ardency Kennedy Place have priority access to the Catholic Healthcare residential aged care home that will be built as part of the surrounding development.
Right now, though, just imagine how lovely it'd be to host your loved ones in your new, luxurious home, or take them out to explore your action-packed neighbourhood! To feed your imagination, you can 'experience' the amenities via this virtual tour.
Resort-style living every single day
The description of Ardency Kennedy Place as a space where it feels as if every day is a holiday really isn't an exaggeration. That's because residents have exclusive access to a concierge service from 8am-8pm every day, where everything from restaurant bookings and tickets to shows to maintenance issues are taken care of with the attention to detail you'd expect from a concierge at a five-star hotel.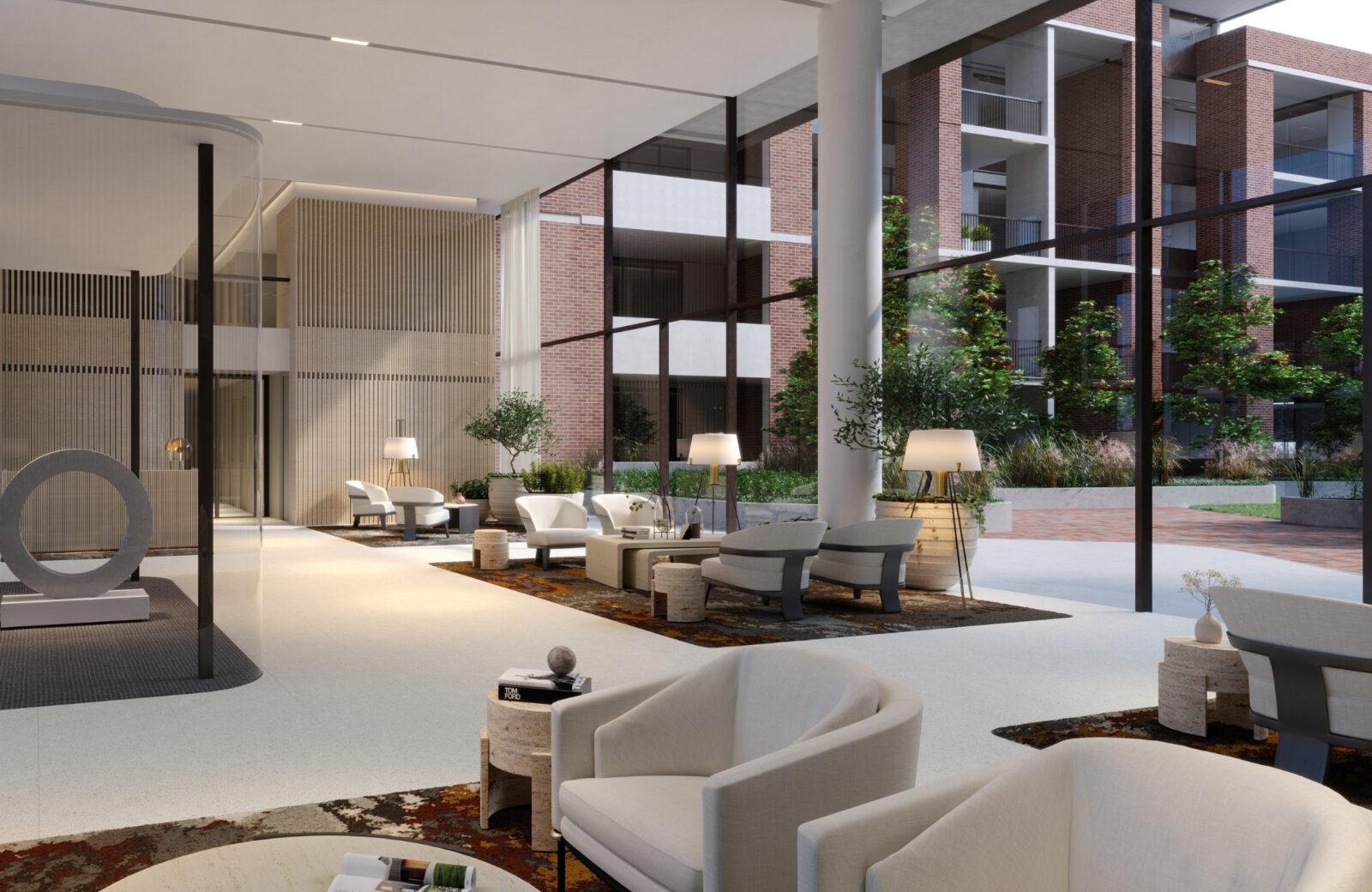 Don't feel like cooking? There's in-room dining you can summon just as you would room service. Rather get a lift than make your own way? There's a dedicated residents' bus service to key destinations, plus a GoGet car-sharing service that provides access to a short-term rental vehicle when you need it.
An on-site club manager and gardener ensure all facilities and surrounds are in tip-top condition, and a seven-day social calendar for residents (think masterclasses, guest speakers, local excursions, long lunches and more) guarantees there's never a quiet moment at Ardency Kennedy Place – unless, of course, you opt for one at the wellness centre.
How you can live this retirement dream
An urban, connected retirement isn't for everyone – tree-changers and sea-changers certainly aren't heading for the bustle of the inner city.
But if you're a person who unashamedly enjoys the finer things in life and the type of effortless existence that can only be achieved when work and money worries are a thing of the past, Ardency Kennedy Place is the place to be (you're far from alone in enjoying these things either, as the waiting lists at Ardency's NSW luxury communities attest).
And apartments in this exclusive community, which will be ready to welcome residents in 2022, are expected to sell quickly, with construction commencing in late January 2021.
So if Ardency Kennedy Place offers the retirement lifestyle you picture yourself enjoying, don't miss the opportunity to hear more about how you can purchase a slice of such an elite development. Independent downsizing expert and author Rachel Lane will host a virtual happy hour and webinar for interested over-55s on December 10 at 2pm AEDT, where she'll explain the options for buying into Ardency Kennedy Place. You can register to join the free, online event with Rachel here – and receive a bottle of wine courtesy of Lendlease to ensure your hour is indeed happy!
Or you can lodge an expression of interest on the Ardency Kennedy Place website, allowing Lendlease's experienced retirement living consultants to provide you with more information on how you can truly 'redefine retirement' at this one-of-a-kind location.