It should come as no surprise then that the retirement living hotspots, as identified through data from the Australian Bureau of Statistics, are all relatively small with populations between just 4,000 and 20,000. And most are close to the coast, with the fresh air and smell of the ocean drawing retirees in.
Some, including Starts at 60 community member Narelle Waixel, have lived near the beach for many years, but still took up the opportunity to move to a smaller town in retirement. Waixel says she and her partner moved from one Victorian sea-side region to another in retirement, longing for a quieter place to call home.
"We moved from Mallacoota after 18 years to Toora," she explains. "We are only two hours from our families and it's not the big city."
Meanwhile, fellow Starts at 60 community member Barbara Norman says they favoured the countryside over the big cities or beaches.
"We sold up from a Perth suburb and moved about 120kms south to a country town with green rolling hills and dairy farms, it's beautiful," she explains.
According to Real Estate Institute of Australia President Adrian Kelly there are two reasons why small communities are more appealing to retirees – properties are cheaper and the lifestyle is more relaxing and quieter. Kelly says the combination of the two makes for a perfect retirement living environment.
"In some of those regional towns you can buy a lot more for your dollar than in the major capital cities," he explains. "Plus they are much quieter in terms of population and traffic. But they still have the services retirees require, such as medical services, for obvious reasons."
And while Queensland's warm climate and beautiful beaches can draw people in, Kelly says there has been a change of late with many retirees choosing to escape the heat and move south to Tasmania.
"We have pretty mild summers [in Tasmania], they are nice and warm, but they're not extreme," he explains. "A lot of people move down for six months of the year."
If you're thinking about packing up the bags some time soon and are itching to explore a new area of the country then ABS data has shown which towns and regions are currently the most popular among retirees.
Queensland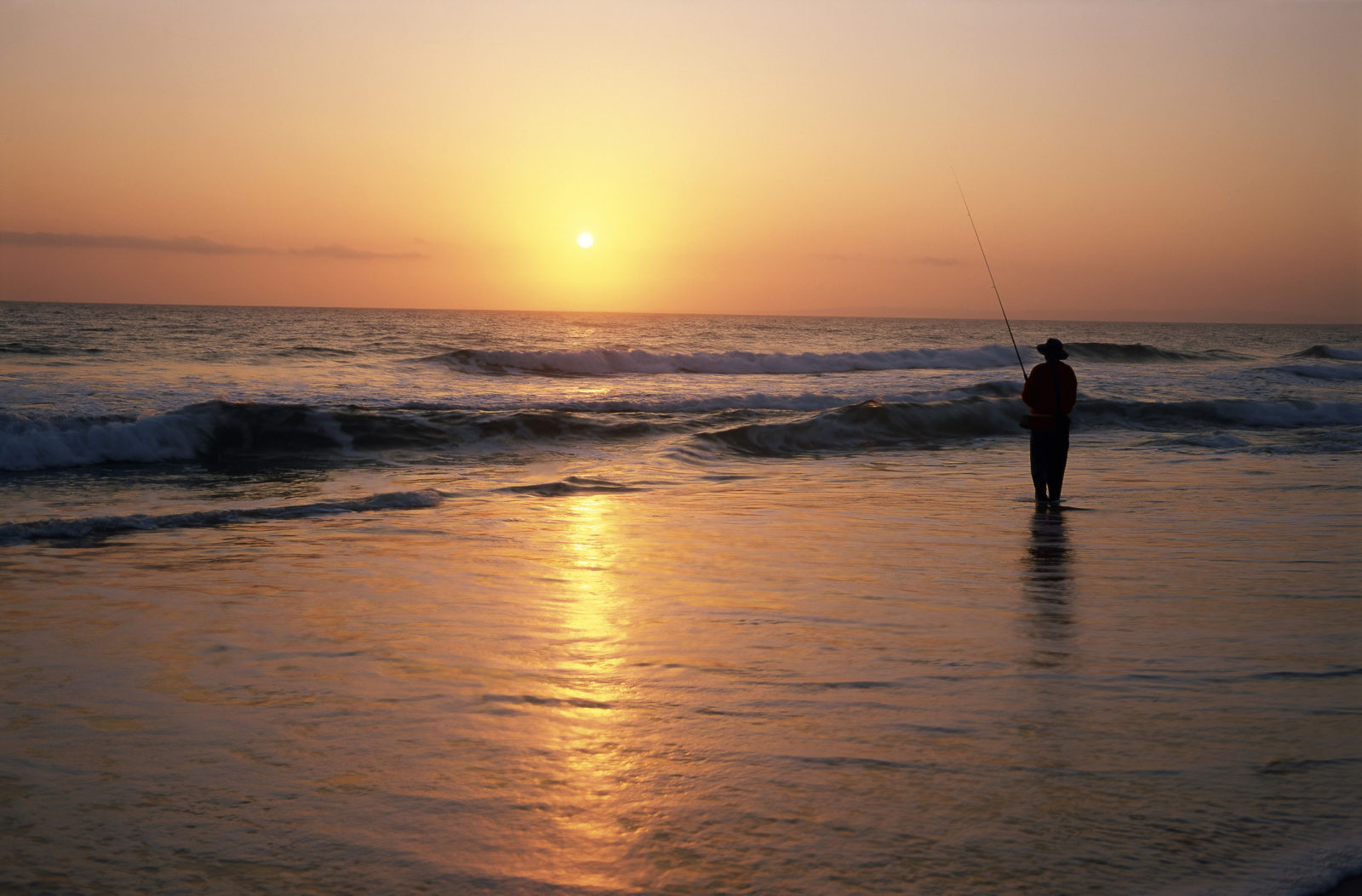 In Queensland, the beautiful Bribie Island is a top pick with its crystal clear waters, spectacular birdlife and warm, sunny weather making for a permanent beach vacation. Located in the northern part of Moreton Bay, the island is around an hour and a half from Brisbane, meaning it's close enough for a day trip and a good distance away not be caught up in traffic whenever you hit the road.
The population currently sits at around 19,270 and the median age is 59.6 – so it's home to a fair few retirees and older members of the community.
New South Wales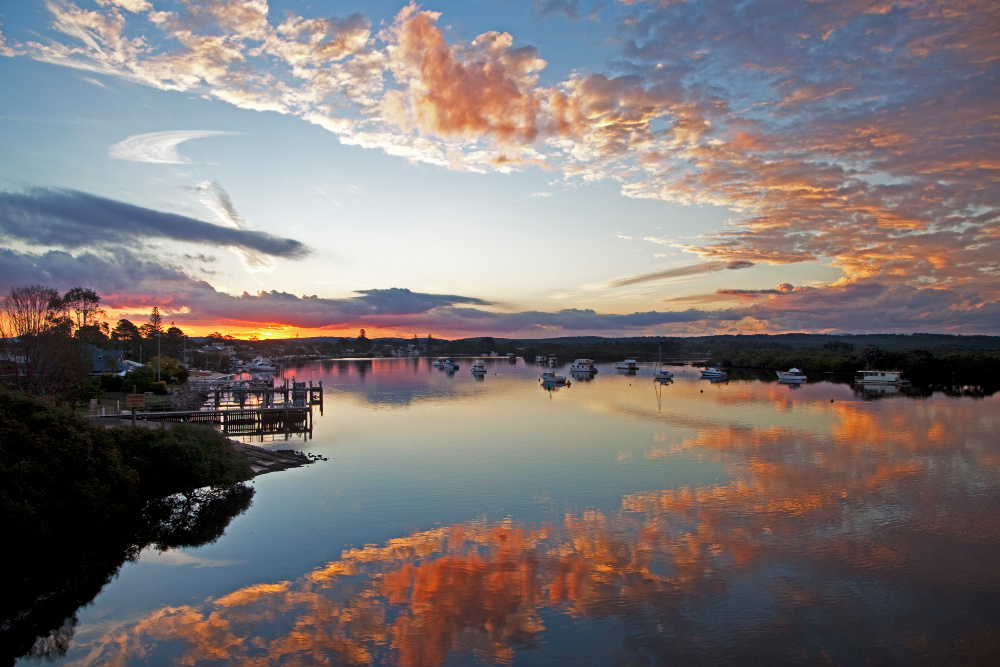 Down in New South Wales the small towns are plentiful with retirees. The Tea Gardens and Hawkes Nest region has a population of just 5,287 combined and a median age of 62.4-years-old. It's a great place for creative types with many artists taking up residence in the area and painting pictures of the river which flows alongside it.
Victoria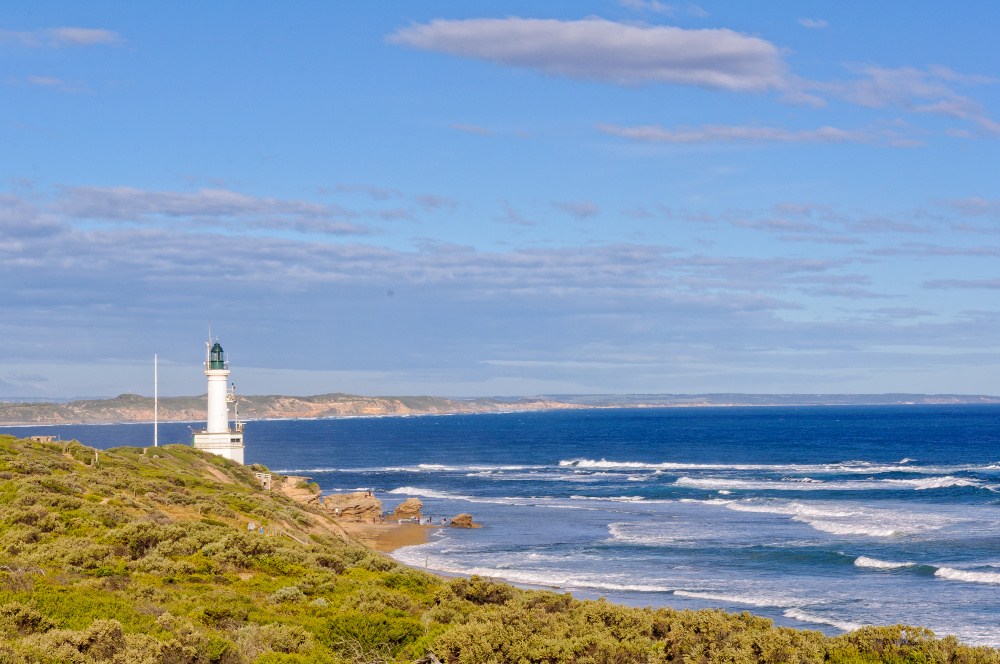 The towns of Point Lonsdale and Queenscliff sit within the entrance of Port Phillip Bay in the state's south, around an hour and a half from the busy city of Melbourne. Both sit close to the water with sandy stretches of beach, lighthouses and a rich history to explore with three museums.
Combined the population is only 4,400, so it's certainly one of those places where everyone knows each other. And the majority are seniors with a median age of 58.3. It's not far from Geelong either – just a 30 minute drive – so if you're wanting to stock up on goods and don't want to brave the hustle and bustle of Melbourne, then it's easy to pop into.
South Australia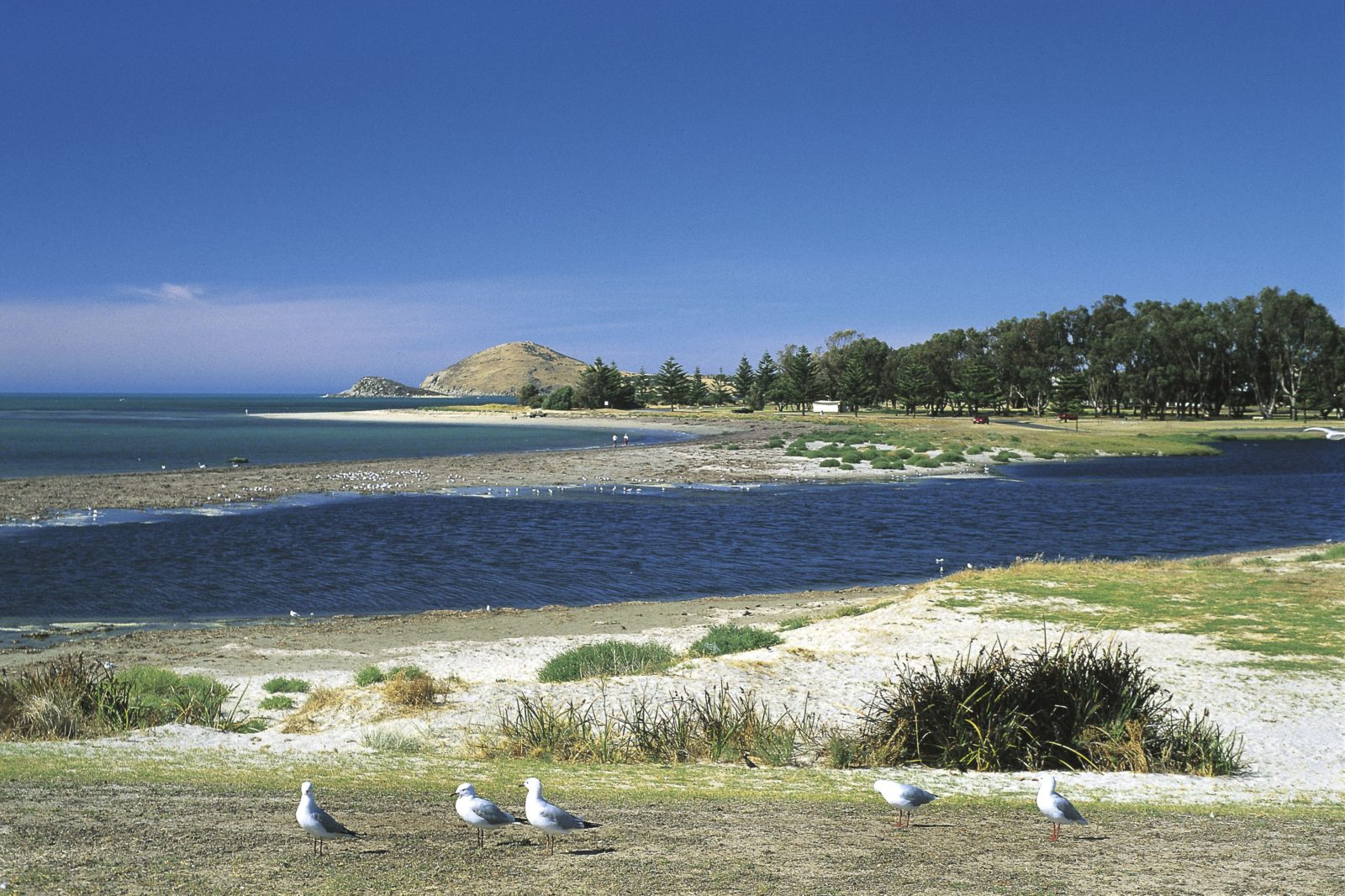 While many retirees make the move up north to the warmer weather, if you're a fan of cool winters then life in South Australia may be the best pick. Victor Harbor is a beautiful coastal town with a population of 14,954 and a median age of 57.8. There are excellent walking tracks along the beachfront with multiple cafes to choose from for a lazy breakfast or lunch.
Even though temperatures can get quite cool in the middle of the year there are many benefits, such as watching the Southern Right Whales frolicking in the ocean. Just remember to rug up with a big coat, scarf and beanie.
Tasmania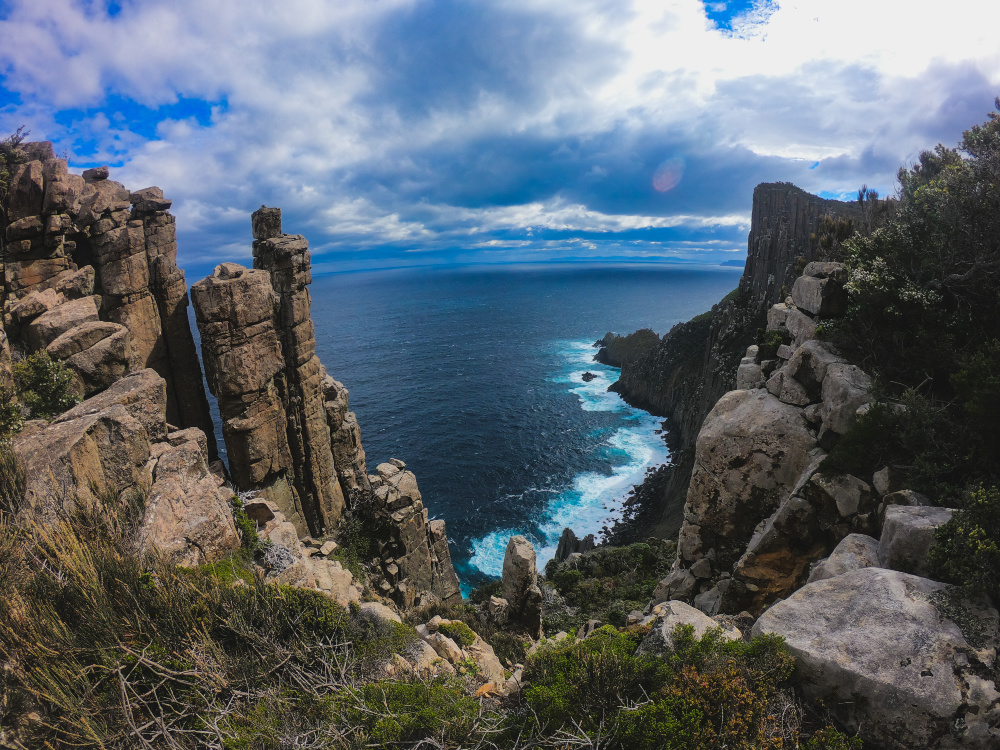 Warm weather certainly isn't for everyone and if you're looking for a relief from the heat in Queensland then Tasmania could be your best bet. As Kelly explains the southern state is becoming increasingly popular with retirees and from the ABS data it seems the Tasman region is the most popular. The median age is 55.7-years-old, so slightly younger than other retirement hotspots, and the population of the whole region sits at 2,404.
Situated off the south-eastern coast of Tasmania, the region is home to towns including Port Arthur, Stormlea, White Beach and Nubeena. It's popular among surfers for its rugged coastline and holds a very rich convict history.  Meanwhile, the region is becoming widely known as the key place in the battle to save the Tasmanian devil from extinction.
Western Australia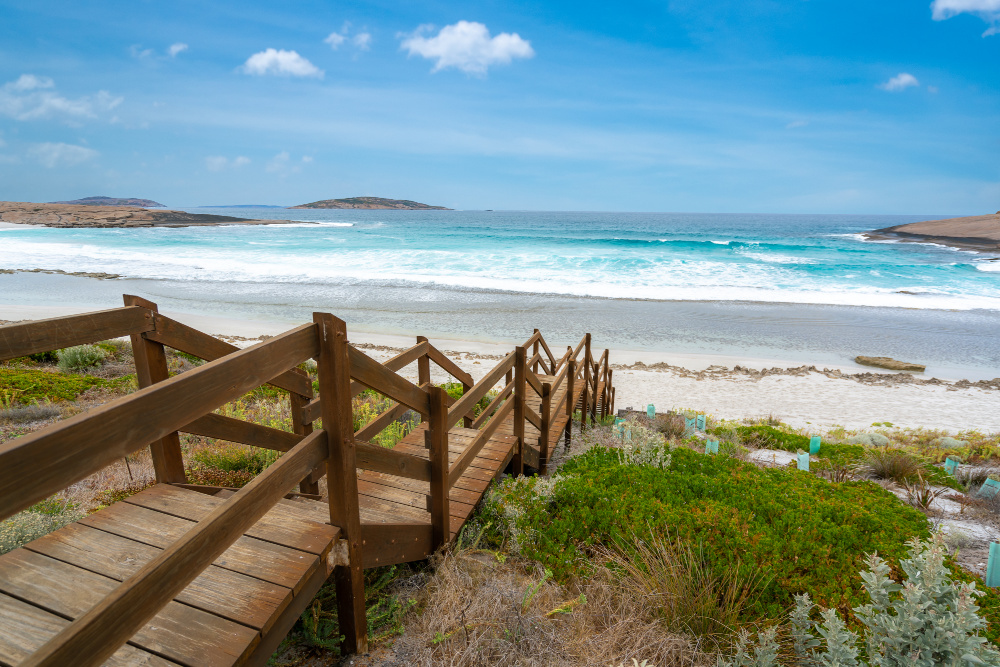 The eastern states certainly get a lot of attention for their plethora of tourist attractions but Western Australia is just as beautiful. The median age of retirees may not be as high as other parts of the country but that doesn't mean it couldn't be the ideal place to retire.
The south coast town of Esperance is known for its absolutely stunning beaches with crystal clear waters and crisp white sand. There are five major national parks near the town so plenty of opportunities to explore by foot or four-wheel-drive. The current population sits around 14,281, so certainly not a big city by any means, and the median age is 39.8, with a decent mix of retirees and the younger generations.