Historic hotel gets second chance as stunning family home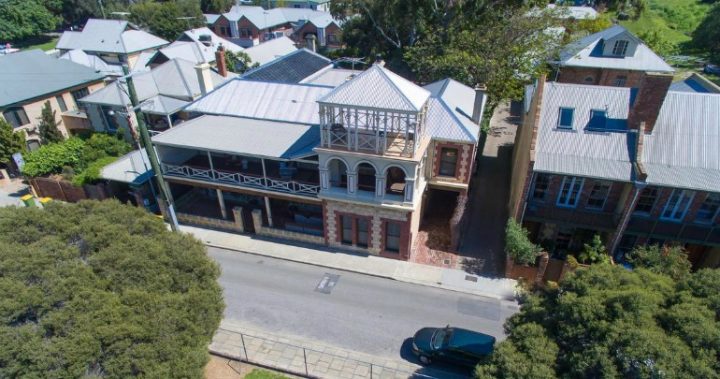 They don't make hotels like they used to! The heritage-listed Gresham Hotel in Western Australia has been transformed into a sprawling family home, and it still maintains some of that gorgeous historical aesthetic.
Construction on the site in North Fremantle began in 1897, during the Western Australian gold rush, and was originally called the Bruce Town Hotel. It became the iconic Gresham Hotel in 1899, and continued trading under that name until 1934.
It was heritage-listed in March 2007, and much of the stunning limestone, brick and iron structure has remained intact, a testament to the quality workmanship.
"The place has aesthetic value for its contribution to the streetscape and strong landmark qualities," the statement of significance reads. The Gresham was one of the first hotels to be built in the area, and was used as quarters for army officers during World War II.
A position at 20 John Street, North Fremantle, sets this property directly opposite the Gilbert Fraser Reserve, allowing for a great view of the reserve and river from the wide verandah.
Ad. Article continues below.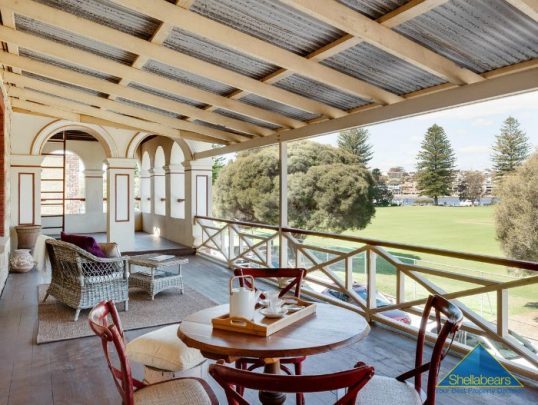 Spread over two floors, the sweeping residence boasts five bedrooms, three bathrooms and space for two cars. The current owners are looking for offers in the $2-$3 million (US$1.54-$2.31 million) range as they hand over this piece of history and the loving modern touches added to it.
The house was redeveloped in 1988 by developer Roger Pateman, who was responsible for "restoring the hotel as a luxury residence" according to the State Heritage Office of the Government of Western Australia.
Ad. Article continues below.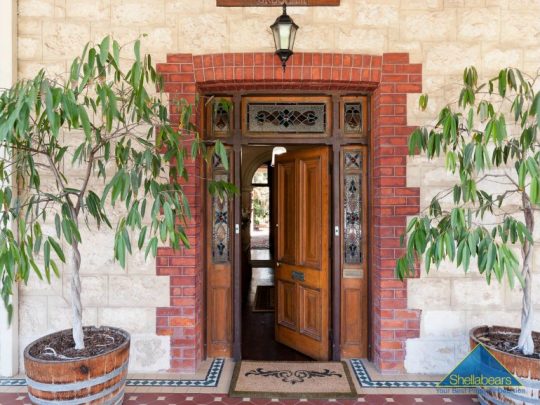 The house is indeed luxurious, with extras such as a heated pool, alfresco cabana and contained studio, plus a tower lookout, wine cellar and historical carriageway.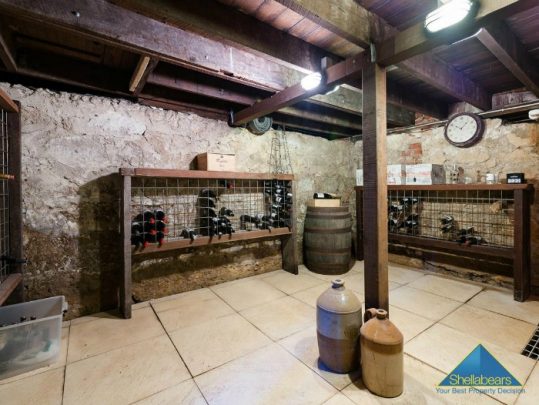 The main living area of the Gresham is a gorgeous high-ceilinged open-plan area lit by a chandelier, and featuring a sturdy wooden staircase that leads up to interior balconies. There's even an old-fashioned billiards table downstairs to recall that fun-loving hotel atmosphere.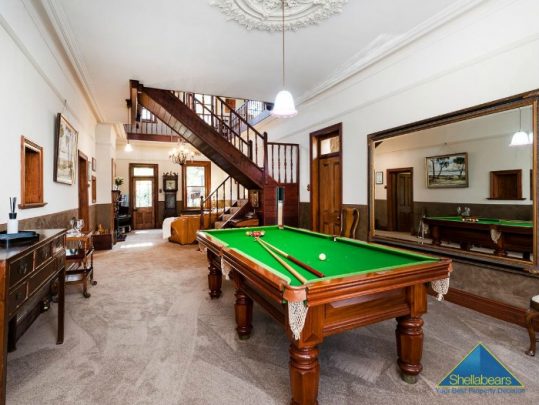 The second upstairs living area attracts plenty of natural light, making it the perfect space for a home office or library.
Ad. Article continues below.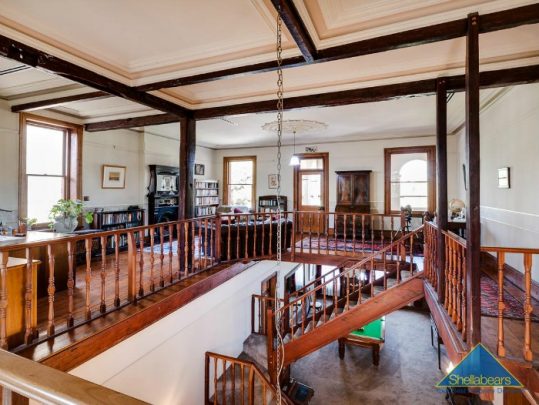 The galley kitchen features granite countertops, stainless steel appliances and a breakfast bar.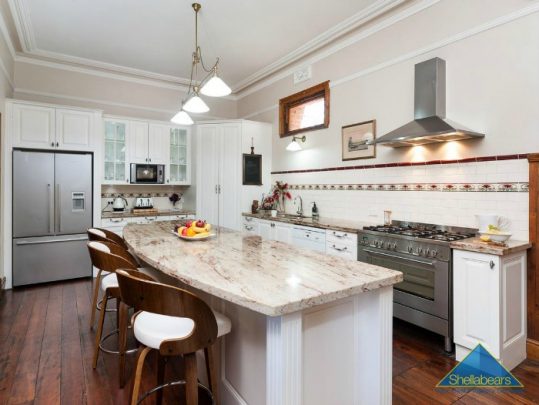 The master suite boasts its own private balcony and ensuite. Three other bedrooms are situated upstairs, with a fifth bedroom on the ground floor along with a lounge and study area.
Offers for the Gresham will be submitted on Monday, 20 November 2017.
Would you want to live in a classic home like this, or do you prefer modern styles?