Aged care companies forced to refund millions in fees to residents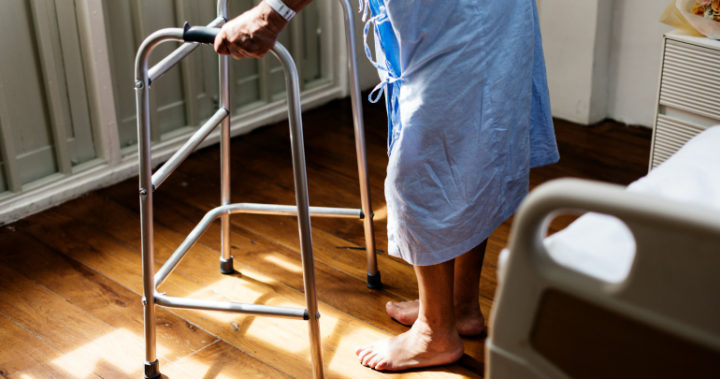 Australia's aged care providers have been forced to start issuing millions of dollars in refunds to the elderly residents in their care, following the Federal Court's decision last week that confirmed that certain fees they were charging breached the Aged Care Act 1997.
Regis Aged Care and Japara Health are just some of the aged care providers that continued to charge fees such as an 'asset replacement charge' and 'capital refurbishment deductions' to the tune of up to $17 a day – despite these fees being outlawed in September 2016 in a guidance note issued by the Department of Health. The guidance note outlined which fees and charges aged care providers could charge residents.
Read more: Federal Court bans Regis Aged Care from charging asset replacement fee
While some care providers chose to comply with the Department of Health's guidance, others chose to fight it through the courts. Estia Health chose to comply, it's short-lived 'Asset Replacement Contribution' fee being canned and refunded once the guidance note had been issued.
"In June 2016 Estia introduced a fee to certain residents called an Asset Replacement Contribution. After reviewing guidance issued by the Department of Health, Estia ceased charging this fee in September 2016 and refunded all residents who had been charged," a company spokesperson said, noting that, "no similar fee has since been charged to residents".
Ad. Article continues below.
But Regis took the battle to court in April 2017, seeking clarity about what fees and charges aged care providers could charge. It believed the health department had misinterpreted the law with regard to which fees were permissible under the legislation.
"Regis charged the ARC [Asset Replacement Charge] pending a decision from the Federal Court. Once the Federal Court delivered its judgement, Regis ceased charging the ARC effective 2 March 2018," a company spokesperson said after the Federal Court's recent decision.
"We have started the refund process and have contacted residents to this effect. Residents who have paid the ARC will receive a refund with accrued interest. We have also contacted residents who elected to pay the ARC on their departure from a Regis facility, that no ARC will be payable."
Regis had previously assure investors that its profit for the current financial year would not be impacted by the refunds. Company statements said that Regis had made a provision in its 2017 financial year accounts reducing profit by an amount equal to the ARC revenue recognised – in effect saying that it had accounted for the potential cost of refunding the fees to residents. But the company declined to disclose the total amount being refunded.
Meanwhile, Japara Healthcare declared that it had derived from charging its residents a Capital Refurbishment Deduction ("CRD") total revenue of $1.84 million in the eight months to February 28, and a further $2.8 million in prior financial years, Japara's company secretary, Bruce Paterson said in a market update.
Ad. Article continues below.
"Since the recent Federal Court finding which ruled that the asset replacement charge implemented by another aged care provider was not consistent with relevant legislation, Japara has reviewed its position on its CRD and decided to refund all CRDs paid by residents, including any accrued interest," Paterson said.
Unlike Regis, Japara Healthcare did not make a provision in its profit forecasts in the event of an unfavourable court finding.
"Analysts from UBS say this could conservatively lead to a downgrade in net profit after tax of about 9 per cent. Japara's share price closed down 2.5 per cent yesterday," a report in The Australian said of the impact on Japara's profits. The report added that the two listed companies have a combined market capitalisation of almost $2 billion.
With aged care providers now definitively being banned from charging fees for services that form part of the general operation of the aged care facility, or which are required to be delivered as part of their responsibilities, aged care residents should be alert to new any new fees and charges levied by their provider.
Have you reviewed your parents' or your own aged care fees recently? Have you been charged the asset replacement charge?
Important information: The information provided on this website is of a general nature and for information purposes only. It does not take into account your objectives, financial situation or needs. It is not financial product advice and must not be relied upon as such. Before making any financial decision you should determine whether the information is appropriate in terms of your particular circumstances and seek advice from an independent licensed financial services professional.