You couldn't script the life of Alan Alda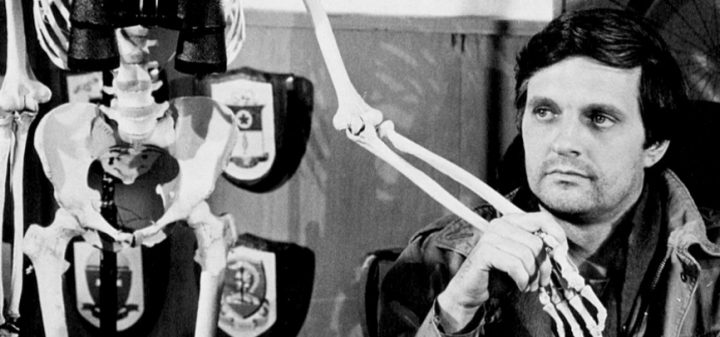 If you were look up the body of work that actor Alan Alda has done it's amazing to see that he started his career in 1958 on an episode of The Phil Silvers Show. What is more amazing is that it actually goes back further than that as he would appear on stage with his entertainer father, Robert Alda in the late 1930s and early 1940s.
Ad. Article continues below.
Alda's career officially kicked off in the 1950s where he appeared on stage as part of large theatre productions. It was his charisma on stage that got him the attention of Hollywood. After his first shot on The Phil Silvers Show, Alda appeared on a number of popular television shows until he landed the part of Charlie Cotchipee in the 1963 Ossie Davis starring film Gone Are the Days!
Alda was a goto player in Hollywood appearing in films and television including a critically acclaimed role of Bill Warren in the 1978 film adaptation of Neil Simon's California Suite. However, get got that role arguably because of his breakout starring role of Hawkeye in the television mega show M*A*S*H. During his time at the 4077, Alda continued to appear in many films including a starring role opposite iconic comedian Carol Burnett in The Four Seasons which he also wrote and directed.
Once M*A*S*H finished in 1983, Alda was very selective about the roles that he wanted to take and the projects that he wanted to develop. He worked with iconic comedy writer and director Woody Allen on the films Manhattan Murder Mystery and Everyone Says I Love You.
Alda returned to television in 1999, and the role of a doctor, on the critically acclaimed show ER. He also starred in The West Wing, The Big C, and The Blacklist. Recently Alda has tried his hand at a very serious and innovative web series Horace & Pete which saw him playing a much darker, and more foul-mouthed, character than he has ever played before.
Alongside his acting work, Alda is a big supporter of science and founded The Alan Alda Center for Communicating Science in2009. The goal of the Center is to educate the next generation of scientists in the art of communication so that science is more understood by people all over the world.
What is your favourite role of Alan Alda? When was the first time you remember seeing him on your screens?