Watch as Diana Ross gets a supreme surprise on stage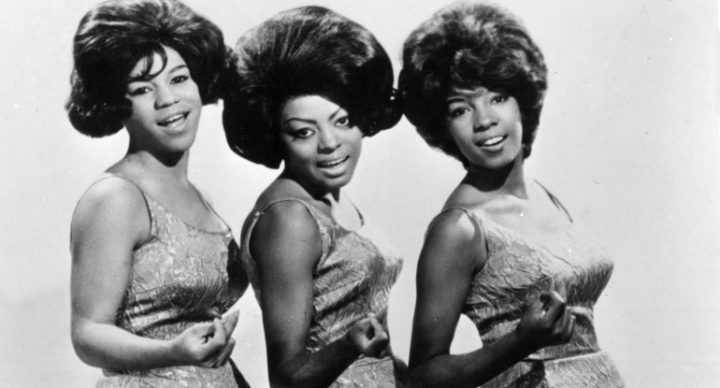 Diana Ross had mostly been singing with friends before forming the Supremes in 1960.  While the group started out with four girls, as the Primettes, one of the members dropped out. The three that were left went on to huge success, becoming one of the world's best-selling girl groups, not just of the era, but of all time.
They had so many number-one singles. 'Where Did Our Love Go' was the first, with Baby Love', 'Stop! In the Name of Love' and 'You Keep Me Hangin' On' just some of the songs to follow. 
It was on October 25 in 1967 their Greatest Hits album started a five-week run at No 1 on the US album chart.
In the early years Ross was not only the lead singer she was hair stylist, make-up artist, seamstress and costume designer for the group.
Ad. Article continues below.
Ross left the Supremes for her solo career in 1969 and is still performing to this day.
Ross was recently joined by a familiar face on stage… well, sort of.
She spotted someone in the crowd who looked (and dressed) just like her, so she called for them to come up on stage saying "Come up here, girl!"
The 'girl' was in fact a male, Chris Woods, who has portrayed Ross for 32 years in two shows on the Strip, reported Las Vegas Review-Journal.
Ad. Article continues below.
"It was absolutely incredible," Woods said. "I got onstage and looked out at the audience, and it was going nuts, and she was just smiling like, 'What is going on here?'"
Woods hadn't even planned to go to the show but a friend and colleague had a spare ticket so offered it to Woods, who said he'd go but only if he could wear the dress. His friend said absolutely, let's see what happens. Not only did he get to share the stage with Ross but he was besieged by her fans all wanting a photograph with him after the show.
What is your favourite song by Diana Ross, either solo or in the Supremes?