Going back to the sweet start of 'Candy Land'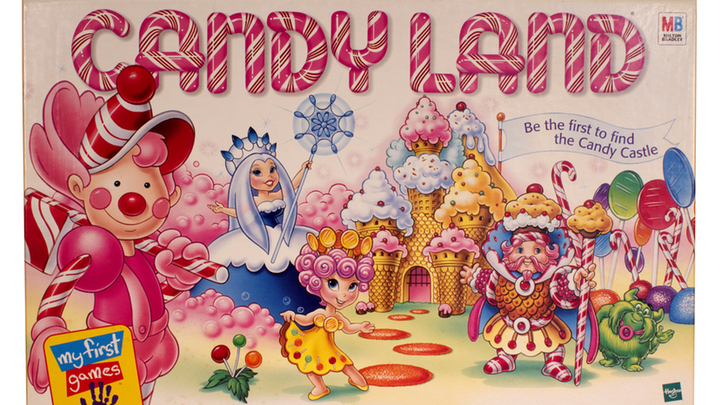 The history of the board game Candy Land is an interesting one. Almost overshadowed that a game about moving pieces from one side of a candy themed land to another is about to made into a major motion picture.
The game Candy Land was originally developed Eleanor Abbott while she was recovering from polio in hospital in 1948. The game was tested with other kids in the ward and was a huge success among them and the staff alike. It was the kids that suggested that Eleanor submit it to Milton Bradley who jumped at the chance to produce it.
While they liked the game, Milton Bradley felt that it was only a temporary game, and it would fill a market hole until their main game School Supply was back in the market. Within a short time, Candy Land became their highest selling game and put them in direct competition with board game giant Parker Brothers.
The game became a staple of children's game closets, and there is no doubt that you've played at least one game of this sweet tooth of a board game when you were growing up, with your children, or with your grandchildren.
Candy Land became an instant classic but it's the simplicity of its gameplay, its colourful characters, and of course candy theme that makes it a hit with kids and adults alike.
Ad. Article continues below.
When was the last time you took a trip to Candy Land? How annoying was it to get caught in the Chocolate Swamp?!
Feature image by digitalreflections / Shutterstock.com