Remembering Abba-mania: How four Swedes conquered Australia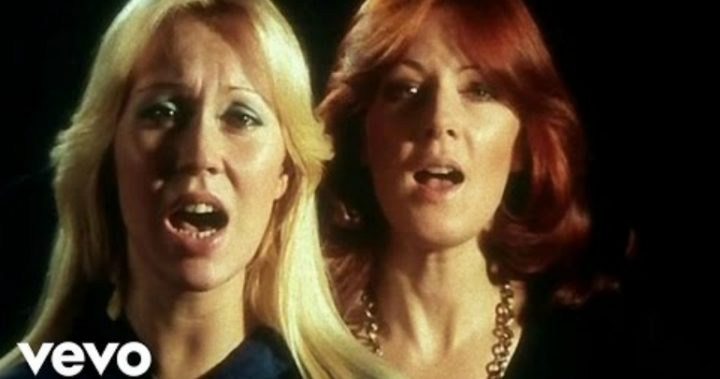 Abba – made up of Agnetha Ase Faltskog, Bjorn Christian Ulvaeus, Goran Bror Benny Andersson and Anni-Frid Lyngstad first performed together in 1970 as The Hootenanny Singers.
But taking inspiration from John Lennon and Paul McCartney, Bjorn and Benny  knew their future lay in song-writing – it was not until 1973, though, they had their first hit with 'Ring Ring'.  They hit the big time in 1974 when 'Waterloo' won the Eurovision song contest, held that year in Brighton, England. The single shot to #2 on the British Charts and #4 in Australia.   
The British record-buying public did not take to the Swedes immediately, with 'I Do, I Do, I Do, I Do, I Do' and 'SOS' only reaching the top 40, but they fared much better on the Continent.  The US also got caught up in the Abba craze and the two records each sold a million copies.  
But it was in Australia that Abba were becoming a sensation.
In January 1976, 'Mamma Mia' returned the group to the top in the UK, and on March 4 that year Abba paid their first visit to Australia. The welcome they received took them by surprise, moving Anni-Frid and Agnetha to tears.  
Ad. Article continues below.
The following day the newspaper headlines were Abba Fever Hits Australia, while TV news programs called the tour "the most important musical event since the Beatles".   
Over 10 days the band took part in press conferences, radio interviews, and TV shows including A Current Affair and Bandstand, as well as a TV special for Channel Nine that was watched by an incredible 58 per cent of the viewing audience, more than had watched the moon landing in 1969.  
After this brief visit to Australia, Abba managed the feat of having five singles and two albums in the UK charts at the same time. 'Fernando' was at #1, 'Ring, Ring' was at #4, 'Rock Me' was at #5, 'Mamma Mia' was at #20 and 'SOS' was at #22. 'Fernando' stayed at the top for an amazing 15 weeks.    
The record for most weeks at #1 in Australia was held by The Beatles with 'Hey Jude', which was top for 16 weeks. In the album charts, though, 'Abba' was #1 and 'The Best Of Abba' was at #2. In May, 'Fernando' managed to knock 'Save Your Kisses For Me' by the 1976 Eurovision song contest winners Brotherhood Of Man off the top of the charts.
Ad. Article continues below.
The Abba world tour finally arrived in Australia on February 27, 1977, and the band was welcomed by thousands of hysterical fans in Sydney. The following day at a press conference they were presented with a number of gold and platinum discs in recognition of their record-breaking sales in Australia and New Zealand.   
On March 3 they held their first concert of the visit at The Sydney Showground in front of an audience of 20,000 in torrential rain.  The stage was awash and during 'Waterloo' Anna-Frid slipped and found herself sitting on her bottom.  
"I was a bit shaken by the fall, but that was nothing compared to all the fans who were dancing and singing along with us in the rain, that was a real show of loyalty," the singer said after the show.    
The concert the following night was just as triumphant, but with no rain.   
On March 5, Abba played to 14,000 at the Myer Music Bowl in Melbourne, with easily the same number of fans listening to the concert outside the stadium. The following day, they played two concerts – at 2.30pm and 8.30pm – at one venue in order to satisfy demand from fans.   
Ad. Article continues below.
The West Lakes Football Stadium in Adelaide was their next performance, in front of 21,000 fans with a further 10,000 dancing and singing in the car park. Not even a bomb scare stopped the subsequent show at the Perth Entertainment Centre on March 10.
Abba's top ten hits in Australia were
1973: 'Ring, Ring' #7
1974: 'Waterloo' #4
1975: 'I Do, I Do, I Do, I Do, I Do' #1; 'SOS' #1, 'Mamma Mia' #1
1976: 'Fernando' #1, 'Rock Me' #4, ' Dancing Queen' #1, 'Money, Money, Money' #1
1977: 'Knowing Me, Knowing You' #9; 'The Name Of The Game' #6
1979: 'Chiquitita' #4, 'Does Your Mother Know?' #7; 'Gimme, Gimme, Gimme (A Man After Midnight)' #8
1980: 'The Winner Takes It All' #7, 'On And On And On' #9.
Abba won hearts not just among record-buyers; they were recognised by fellow stars at being the best in their field.
Ad. Article continues below.
"Abba were pop music in its purest form," Tina Turner once said. "Most Americans had no idea they were Swedish, even when they were number one.  My favourite track has to be 'Dancing Queen' – it was back then and it still is today."
Neil Sedaka called Abba's records "masterpieces" that have remained fresh over many decades. "Their song writing and production are in a class by themselves," he said.
Brian May of Queen recalled that it was unfashionable to admit to the Swedes at the height of their fame, but said that, in truth, Abba's songs "beautifully crafted". "The production was always immaculate, everything beautifully tuned in time, and the girl's voices were fabulous," May said.
Personally I was one of those who found Abba unfashionable, but in hindsight they definitely deserve to be in the pop music hall of fame.
My favourite song is 'The Winner Takes It All'. What is yours?