'It's hard not to imagine any of us not being affected by grief'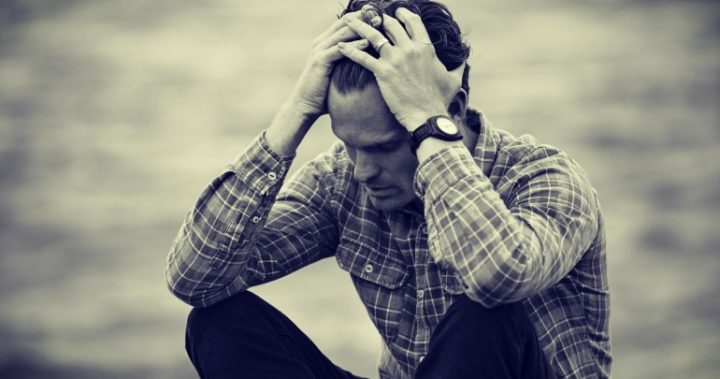 At this time of our lives, it's hard not to imagine any of us not being affected in some way by grief.
When my father died, I spent the last week of his life holding his hand as he battled pneumonia in the nursing home he'd lived in for the previous 19 months.
I had a lot of time to 'prepare' for his end… or so I thought. When he did pass away after a week of misery for him and me, there was a sense of relief that his struggle and pain was over.
It wasn't any time for celebration; it was a time for sitting quietly wondering what I would do now he wasn't here to chat with as I'd done most days.
Grief hits us all in its own way. For me, it has been a period some time beyond the actual moment of my parents passing. It's a time when emotion bubbles to the surface, and there is no way to stop it, it pours out and whoever is nearest is the one who to comfort me.
Ad. Article continues below.
The grief that follows the death of a parent can best be described as a roller coaster of a ride. Some days are better than others, but as they say, time is a great healer.
When my marriage ended, it wasn't until my divorce was granted that I experienced any form of grief. Before that it was more a sense of relief, of a weight being lifted from my shoulders and that despite the rigours of separation and contact with children, freedom was priceless.
On the day of my divorce, I attended the court alone. After the brief hearing, and it was very brief, I felt so many years of my life had been wasted. I'd clung to a marriage out of loyalty to my children but at a cost to myself.
The grief in that circumstance was more of concern for the welfare of my children, who thankfully survived it all.
How has grief affected your life? Share your thoughts with us.
Want to go in the draw to win some great prizes? It's as easy as putting pen to paper, or fingers to keyboard, and sharing your thoughts with other 60-pluses. Sign up as a contributor and submit your stories to Starts at 60 here, and join the Starts at 60 Bloggers Club on Facebook here to talk to other writers in the Starts at 60 community and learn more about how to write for Starts at 60.