Baby boomers take some romantic steps in 'Finding Your Feet'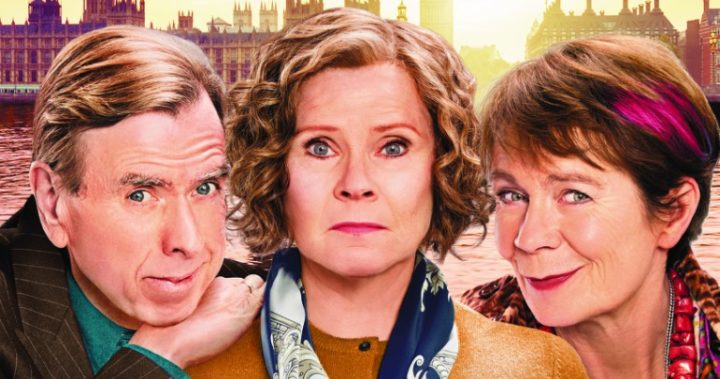 'Lady' Sandra Abbot's (Academy Award nominee Imelda Staunton, Maleficent, Vera Drake) high society world of snobs and titles is about to come crashing down. She owes her title to her husband, Mike (John Sessions), who had a long career in the police force, and they are now planning to enjoy retirement in their enormous home on their enormous estate.
Alas, at their celebratory party, she finds her husband and her best friend (Josie Lawrence) snogging in the wine cellar and it turns out they have been "at it" for quite some time.
Sandra promptly packs her bags and heads to London to stay with her estranged but hippyish, leftish and free-spirited older sister Bif (Celia Imrie, The Best Exotic Marigold Hotel, Bridget Jones' Baby).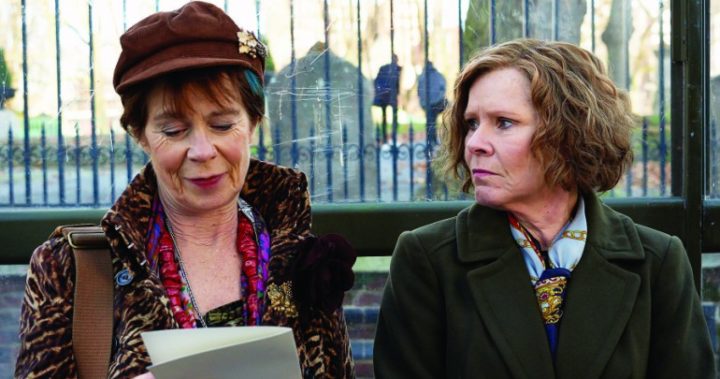 The two could not be any more different and Sandra is a bit like a 'fish out of water' next to her sister, who is outspoken and a bit of a serial dater.
Ad. Article continues below.
Going from riches to rags overnight, it takes a little time, but slowly Sandra adjusts to Bif, the council estate where they live, and her community dance group chums, a lively bunch including Charlie (Timothy Spall) and Jackie (Joanna Lumley).
Eventually Sandra rediscovers her childhood love of dance and begins to shed her pretensions.
The film soon veers into a Full Monty style, with the gang gearing up for an appearance at the Rome Biennial.
The rest of the story is told fairly conventionally where nothing unexpected happens.
Throughout the film, there's laughs, love, death but unfortunately it's all a little predictable and clichéd. Staunton and cast put in commendable performances in their respective roles, but are at times let down by jarringly stunted dialogue, which, in turn, makes their characters less believable.
Ad. Article continues below.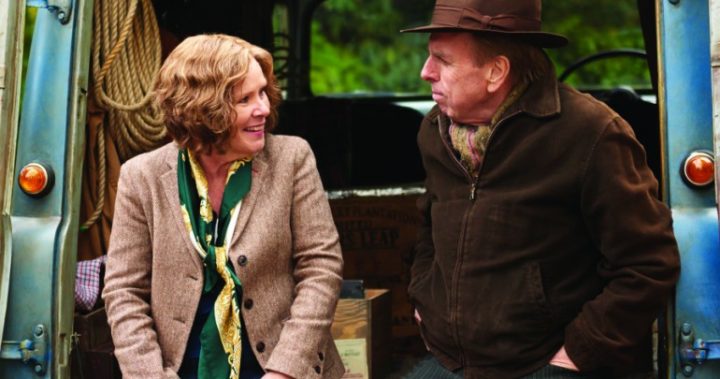 With a great soundtrack and some pleasingly touching moments between sisters Sandra and Bif, the film eventually delivers on its promise by offering up characters you find yourself liking, however just don't expect much more than what is being provided. Not perfect by any stretch, but still worth catching if you find yourself at a loose end.
If you enjoyed The Best Exotic Marigold Hotel and other similar films, Finding Your Feet will be right up your alley.
Ad. Article continues below.
ROK'S RATINGS: 3.5 glasses of bubbly
Rated: M (Suggestive material, Brief drug use, Brief strong language)
Genre: Comedy, Drama, Romance
Directed by: Richard Loncraine
Written by: Meg Leonard, Nick Moorcroft
Release date: February 22, 2018
Production: Eclipse Films, Catalyst Globe Media, Powderkeg Pictures, Fabula Pictures, Fred Films (in association with)