Why I love Australia's Top End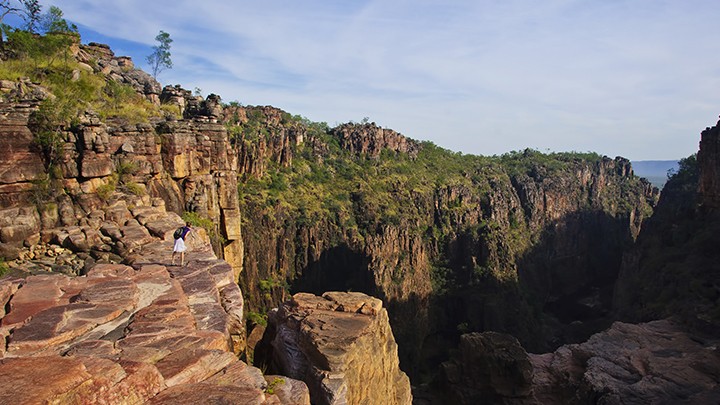 Australia's Top End encompasses an enormous variety of landscapes and experiences. It is little wonder that the Top End of Australia is a top spot for Robert, a Driver Guide for AAT Kings.
Boasting rich indigenous culture, a laid back attitude and a wealth of natural wonders, this vast region of Australia certainly has a lot to offer. Here Robert gives us an insight into his three favourite destinations…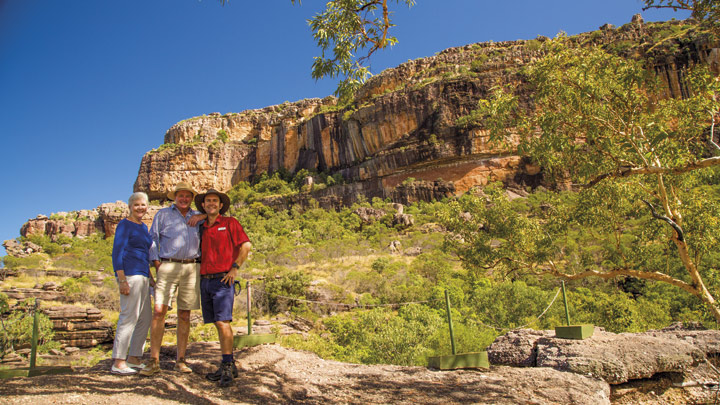 Litchfield National Park
A few things struck me when I first went to Litchfield and it's remained one of my favourite places ever since.
Ad. Article continues below.
There are so many good spots to swim within the park and the purity of the water makes it so enticing that you just want to dive straight in! The thundering noise that the sheer volume of water makes as it cascades over the falls is quite astounding. There's also something truly special about the camaraderie of visitors – strangers all there to see the same falls, swim in the same cool, clear water and bask amongst the rugged landscapes that nature has provided.
As people pass each other on the stairs to Florence Falls, they encourage each other with how many stairs to go and how worth the hike is for the rock pools at the bottom. It's a special place and it seems to bring out the best in people.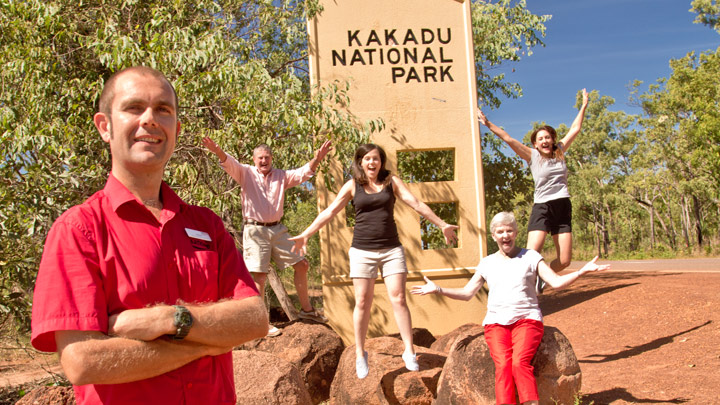 Kakadu
There is a real sense of anticipation on the drive from Darwin to Kakadu. Anticipation can be tricky as people have really high expectations of what they are going to experience, but Kakadu is never a letdown.
Ad. Article continues below.
The sheer scale of the wetlands, the beauty and variety of flora and the thrill of seeing a crocodile in the wild are all guaranteed to astound and amaze. The variety of birdlife in Kakadu is a personal highlight for me. My favourite feathered friend is the little Comb-crested Jacana, otherwise known as the 'Jesus bird' because it literally walks on water with its light body and large splayed feet.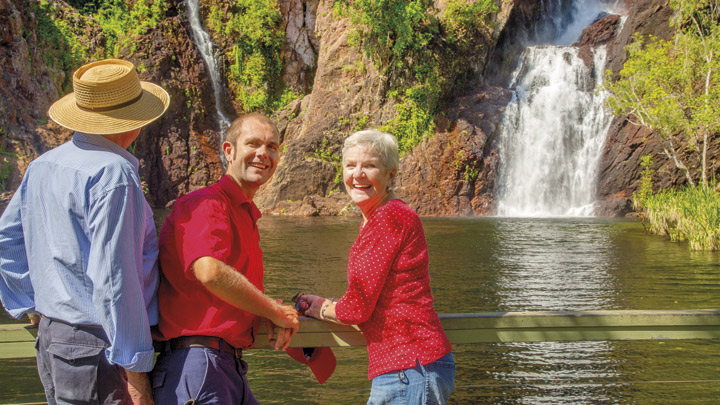 Nitmiluk National Park
I couldn't count down my favourite Top End spots without including Nitmiluk National Park. The highlight is always a toss-up between a cruise through the amazing gorge cut by the Katherine River or the conversations I have with guests in regards to the history and culture of the Jawoyn people.
The cruise is quite relaxing through the towering walls of Katherine Gorge where you'll really feel the spirituality of the land and hopefully have some wild encounters too!
I'd be hard pressed to choose just one experience, but regardless of which of my top three in the Top End you choose, you are guaranteed to get a taste of the people, land and culture.
Ad. Article continues below.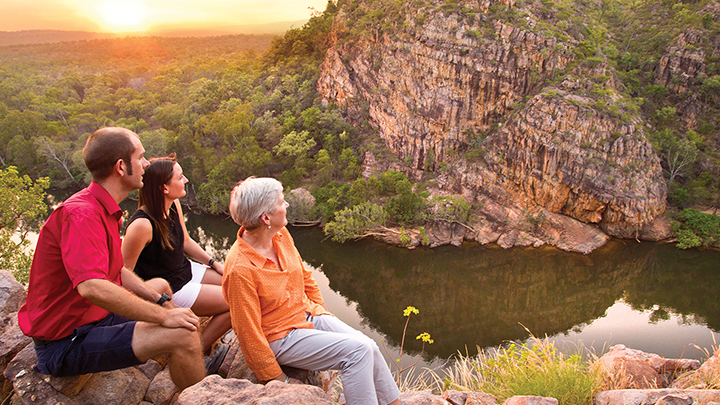 Eager to see these gorgeous destinations up close? AAT Kings is offering the perfect opportunity with their "Kakadu's Ancient Secrets" Inspiring Journey. This 5-day itinerary will take you off the beaten track with an intimate group of travellers, leaving you utterly spellbound. Learn more.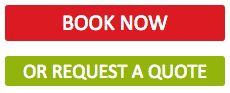 This travel blog is sponsored by AAT Kings. It was written as we feel it delivers valuable insights into a subject important to the Starts at 60 community. For more information on their Guided Holidays, Inspiring Journeys, Short Breaks and Day Tours, click here.