But there is some good news, according to the photographer, a view that is so good you don't need the sunrise or the sunset to take your breath away. This view is not only what Haberfield says is the best in Australia, it is also the most accessible and that means no early rising, no hasty dinner and no physical exertion.
Where is this magnificent landmark, you ask? Kunanyi, also known as Mount Wellington in Tasmania.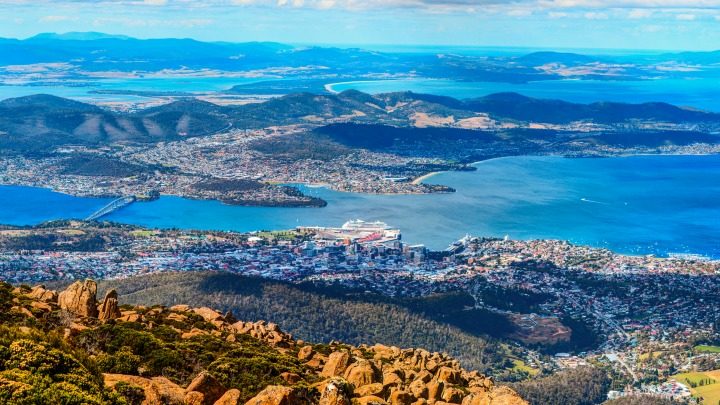 "From the summit at 1,269m above sea level you can see panoramic views of Hobart, all the way to Bruny Island; the D'Entrecasteux Channel and the World Heritage area to the west. Water and melted snow trickling off the mountain feed the waterways that flow down to the harbour, providing crystal fresh alpine drinking water," Haberfield writes.
There's a lot to like about Mount Wellington (and with 18,000 hectares to explore, we mean A LOT!) but does this really deserve the top gong when it comes to Australia's best view? Starts at 60 found at least six others that could rival Haberfield's selection, listed below.
1. Twelve Apostles, Victoria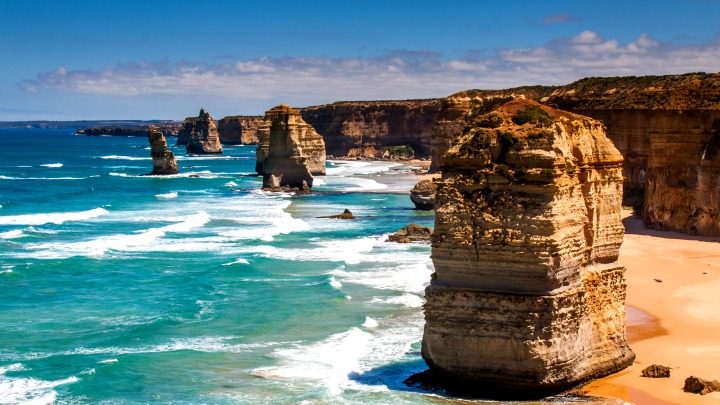 Take a drive down the Great Ocean Road (arguably the country's most scenic drive, but that's a story for another time) from Geelong and you'll see these monoliths standing off shore. Erosion by wind and sea of the limestone cliffs once formed caves and then bridges, but naturally over time these have collapsed leaving these stacks, which range in heights of up to 45m. Now obviously sunrise and sunset will offer the most dramatic viewpoints, but really the Apostles are likely to be standing tall and looking stunning at whatever time of day you get there.
2. Remarkable Rocks, South Australia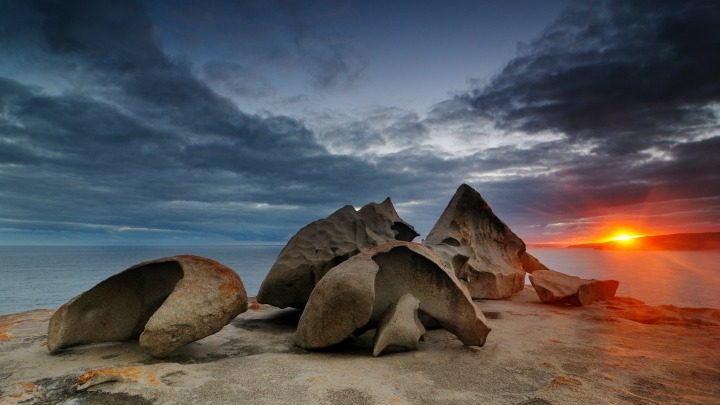 The Remarkable Rocks are just one reason you need to visit Kangaroo Island, which has plenty of natural attractions. The rock formations are a magnificent feature of Flinders Chase Natural Park in the south-western corner of the 150km-long island. The boulders are granite, and that orange stuff is lichen. You can climb over them, sit on them, rub your hands on them… Photographer Ken Duncan was once quoted as saying, "The balance of the formation really fascinated me; I was especially taken with the 'open arms' of the larger stone at the front right of the group. It was as if it was protecting the little rock beneath it, like the enshrouding wings of an angel."
3. Mossman Gorge, Queensland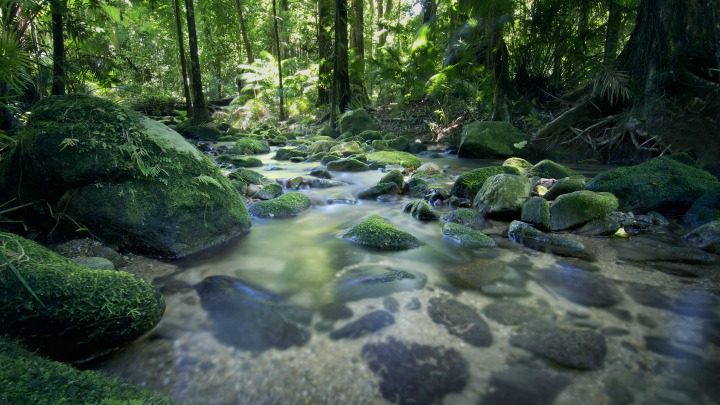 Situated in the World Heritage-listed Daintree National Park in tropical north Queensland, Mossman Gorge presents not only a wonderful view but an opportunity to escape the heat and humidity of the environment with a dip in its cool waters (be sure to only swim in designated areas, the Daintree River is full of crocodiles). If you take a guided walk through the area you'll also get first-hand access to the culturally significant sites of the local Kuku Yalanji people.
4. Piccaninny Creek, Western Australia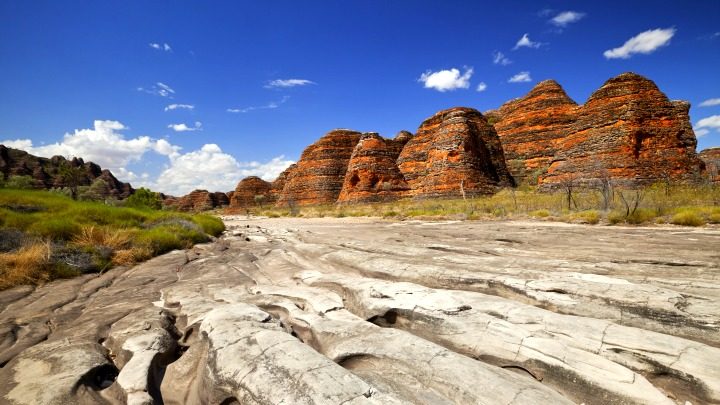 Piccaninny Creek can be accessed via four-wheel drive through spinifex-covered lands as you make your way to the beautiful Purnululu National Park and its world-famous Bungle Bungles. This is another view that is well worth getting through an experienced guide as the landscape can be a bit rocky and there is almost no reliable drinking water (so if you're going alone, register at the Visitor Centre and go prepared). The rock formations have occurred over millions of years and the bare rock you see in the foreground above will be pooled with water during the wet season. It is a sight to behold!
5. Uluru, Northern Territory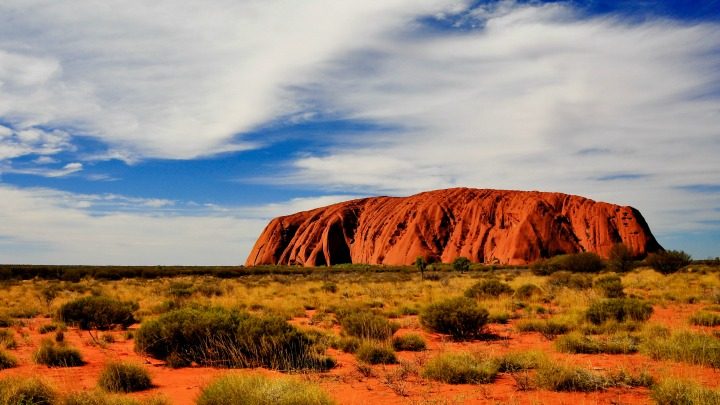 It would be 'unAustralian' not to include the country's most famous rock formation on a list of spectacular views, wouldn't it? There is no denying Uluru is a place that conjures up mixed feelings. You probably took your children there in the '70s and '80s before the grip of tourism demand took hold and things became remarkably expensive, but there is no denying that big red rock in the nation's centre is a drawcard. There has been a decline in the number of people choosing to climb to the summit of Uluru; once almost 75 per cent of visitors but now maybe less than 20 per cent, as the cultural significance of the site becomes more and more recognised.
What makes your list of best views in Australia? Have you visited any of the locations on our list?