Viewers slam Channel Nine for 'awful' ad positioning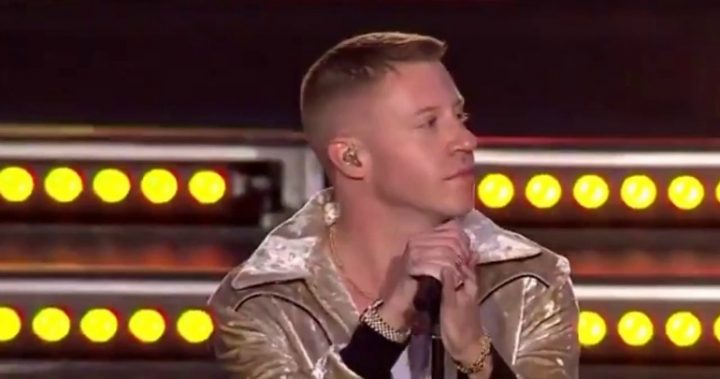 Whether you're a sports fan or not, it was difficult to miss the fact that this weekend just gone has been one big sports festival, with two major codes of football holding their Grand Finals. 
It isn't unusual at this time of the year, but coverage of the sports has taken on a different tone this year, with the postal vote and campaigns for and against same-sex marriage in full swing as Australia decides whether or not to change the law. 
There has been a lot of talk about whether politics and sport should mix, however many have argued that marriage equality is not just a political issue, but rather a social one, and the AFL was the first to take a stance, controversially changing their logo at headquarters and on footballs to "YES". 
Read more: Sam Newman slams AFL over same-sex marriage position
The NRL also got caught up in the issue when singer / rapper Macklemore played iconic song 'Same Love' at their awards night.  
Ad. Article continues below.
Tony Abbott, who actively campaigns against same-sex marriage, regularly making headlines for his strong views, said last week that sports and politics should not mix, in reaction to Macklemore's initial performance of the song at an awards night.  
Read more: Christine Forster slams reaction to brother, Tony Abbott's assault
However, despite the former Prime Minister's objections, Macklemore went ahead and repeated the performance at the NRL Grand Final on Sunday, sparking a show of love and support on social media – or it would have been, had Channel Nine not opted to follow the performance with an ad from the 'No' campaign, outraging viewers.  
Inside the stadium after Macklemore, not shown on Ch9. Instead On Ch9 a new ad for the No campaign. pic.twitter.com/Vh9KqBgm78

— Coonakids ??️? (@Coonakids) October 1, 2017
Ad. Article continues below.
Running that awful "no" ad right after the glorious @macklemore moment might elicit the #BernardiEffect: unexpected good from bad intentions https://t.co/U6WswGk5sJ

— Prof Kerryn Phelps (@drkerrynphelps) October 1, 2017
Of course channel 9 played the vote no ad straight after

— Robert Anderson (@RobertA888888) October 1, 2017
According to Sky News, the advertisement was not run during the Richmond v Adelaide AFL Grand Final clash after it was classified M due to its contents.
What do you think, was the ad in poor taste, or was it fair?