Sting opens up about his wife in rare interview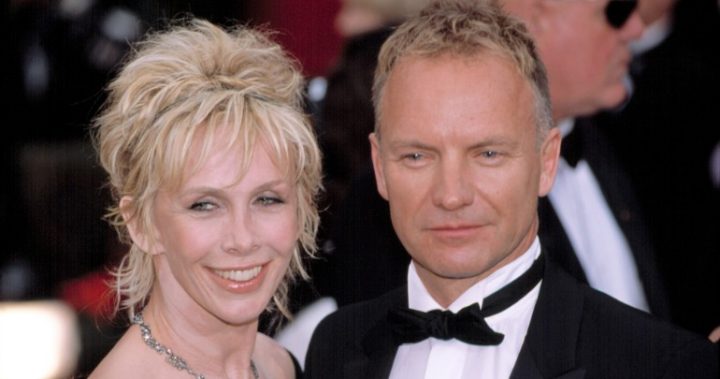 Sting isn't usually one for talking openly about his private life, but he has made an exception this time and opened up about his beloved wife Trudie.
The pair have been married for 24 years and while they've talked about their relationship before, they've spent the last decade or so keep quiet and enjoying their private life.
Now though, Sting has opened up hailed his wife as the reason for his success and credited her for raising their children.
"I'm a traveling musician — balancing that with a having a normal life is very, very difficult… their mother has to take absolute credit for that. If I gave them anything … find a job you love and do it well … and you get paid extravagant amounts of money for doing it," he told radio station SiriusXM.
Ad. Article continues below.
The pair have four children together as well as Sting's other two kids from a previous marriage.
"She's my better half. She's my conscious. She tells me when I'm being a prick. She tells me when I'm doing a good thing. She's a force of nature, and without her I don't think I would have come to much."
The couple have famously admitted to keeping things interesting in their relationship by practising tantric sex and visiting strip clubs. While it's not everyone's cup of tea it seems to work for them!
It can be so easy to settle into routines when you've been married for so long and while it's nice to be so familiar with someone even experts have suggested couples mix things up a bit it keep it interesting.
If you're looking for tips on how to do this it looks like Sting and Trudie are keen to share!
Are you a fan of Sting? How do you keep your relationship interesting?