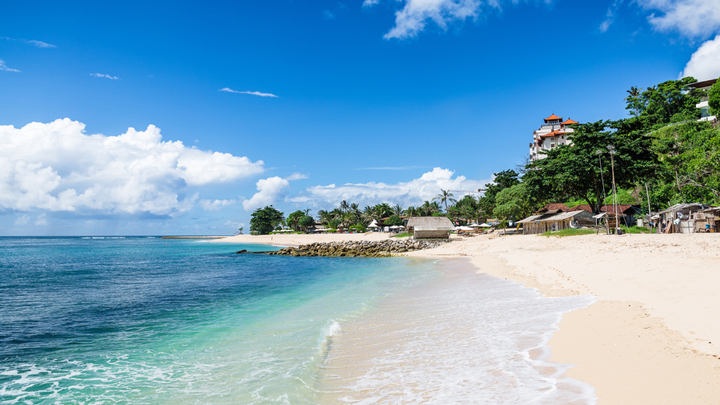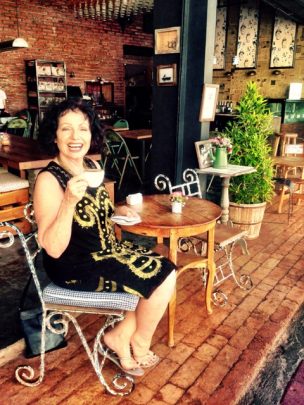 "You're here on your own?" she gasped "I could never do that; I'd be too scared".
Lazing around the infinity salt water pool at Green Field Ubud, I sat back and pondered her words. This woman's reaction is common, a reaction I've grown used to over the years. 
My love affair with solo travel started almost five decades ago. As a naive 18 year old, I sailed half way around the world on the P&O passenger vessel The Orcades. In those days, sailing to the UK for a working holiday was commonplace for many a young Aussie. 
But why solo travel? Don't I have any friends? Back then I didn't have even one friend who wanted to be part of such a foolhardy travel adventure. 
These days and every day, the perils and dangers of the world stream into our lounge rooms. So who would want to travel solo when terrorists and pirates roam the highways and shipping ways? Good question. None of my friends do. Group travel is a much preferred option for them.
Ad. Article continues below.
Which is sad because solo travel delivers a more 'present' experience of the world. Even as an unsophisticated 18 year old, I was curious to see how other cultures lived their lives. When travelling with a companion one's focus is mainly on them. Thus, our experience is often flavoured by how they choose to experience the environment. 
And I would not want to miss the Ubud environment. It drips with vibrant colour and echoes with the laughter of the people. The Balinese are gentle and kind in nature and devoutly practise a culture of deep faith. Out of the reported 10,000 religious compounds on Bali, I have three favourite temples. Although it's tough to choose, Tanah Lot, The Water Temple and Uluwatu are at the top of my list.
Yes, Ubud has much more to offer than shopping but if you're up for a bargain then you're in the right place. I found a stunning beaded necklace which cost a mere $5. Even if the same necklace was available back home, it would cost at least five times that amount. Another benefit of travelling solo is I can take as long as I like to pick that perfect gift. I always chuckle when passing men with bored faces as they wait outside yet another boutique. 
Another benefit of solo travel is people talk to you. Just like when Jane and Mary sat down and said hello. As we ate breakfast around the pool, it was natural to share our stories. Jane had flown out from the UK to meet up with her daughter Mary. A brave step for Jane because this was her first ever flight. In contrast to Mary, who had travelled Asia for many months, flying terrified Jane. But she did it anyway. She'd never participated in a yoga session either but she did it anyway.
Ad. Article continues below.
Jane had never travelled more than 100km from her hometown in the UK. As her story unfolded, it was clear Jane was now experiencing life in a different way. Intrigued, I asked why? Tears welled as she explained. Last year, her youngest sister (just 42 years old) went to sleep one night and never woke up again. Just like that.
We often say life is short. For some, it's much shorter than we realise. Why wait for a tragedy to shake us up and start us down a different road? Why wait to realise we've been 'putting up with' for many years? The real tragedy is when we live life knowing we're not happy and do nothing about that. 
Another reason I love solo travel is you do what you want to do when you want to do it. Lazing by the pool is not something I would normally do but it was time to stretch out and soak up some sun. After a cold Melbourne winter, my body longed for the warmth of the Balinese sun. Using the exotic surroundings as a backdrop, I shot five videos for my new online course. And how about spending a whole pampering day at a stunning spa? Surprisingly, that was a half day too long. But I didn't mind finding that out. 
As you can see, solo travel offers many benefits. One of those benefits is having the space to reflect and work out how to step into living a better life.
Tell us, have you or would you ever travel solo? Why or why not? Where would you go?
To write for Starts at 60 (and potentially win a $20 voucher), send your articles to our Community Editor here.