Report suggests older royals 'work harder' than younger ones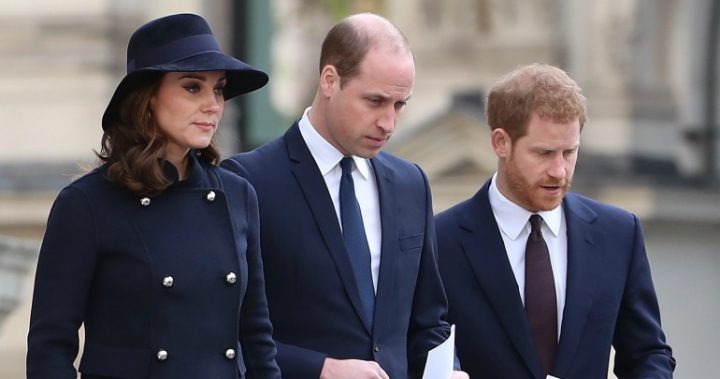 When it comes to the royal family, it feels like a day doesn't pass by where we don't see them busy at work.
Whether they're speaking to children at schools or promoting charity events, there's no denying that public events and engagements are a big part of being a member of the royal family.
But just how do the family members compare when it comes to the number of royal engagements they carry out?
According to The Times, it is the older members of the family that are working harder than the younger royals such as Prince Harry, Prince William and the Duchess of Cambridge.
Their recent report reveals that Princess Anne is actually the busiest royal of all.
Ad. Article continues below.
This year alone, she attended 455 dinners, receptions, charity events and royal engagements around the UK.
If that wasn't enough, she also attended 85 events overseas.
Read more: Queen shares sweet mother-daughter moment with Princess Anne
She is involved in more than 300 different charities and organisations, keeping her on her feet.
On the other end of the scale was the Duchess of Cambridge. While she's pregnant with her third child to Prince William, she hasn't been able to attend as many engagements as some of her family members.
Ad. Article continues below.
Ad. Article continues below.
She ranked the lowest of all the royals for the third consecutive year, attending just 63 engagements in the UK and 42 overseas.
Read more: Duchess of Cambridge makes surprise appearance at special event
Her husband, Prince William, attended 117 at home and 42 international visits.
That number is slightly lower than his brother, Prince Harry, who was seen at 139 official events in the UK and a further 70 abroad.
Ad. Article continues below.
The report even suggested that the Duke of Edinburgh, who retired earlier this year, attended 131 appearances. Queen Elizabeth II's tally was at 296 engagements.
The data was collected by Tim O'Donovan, a retired insurance broker who has compiled an annual account of royal engagements for The Times for 37 years.
Ad. Article continues below.
While his findings show how many engagements the royals attend, he stressed that it doesn't automatically reflect the amount of work the royals do.
"The young ones are beginning to do a bit more," he said.
"Every engagement is different, in terms of time spent and the preparation needed, whether it be a visit, investiture or speech. It goes to show the amount of work they do."
What do you think of the findings? Do they surprise you?