Queen delivers sentimental Christmas speech about Philip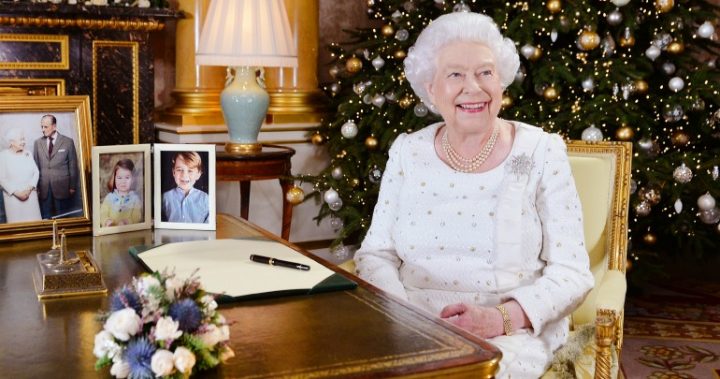 The Queen has delivered her annual Christmas message and this year she went for something a little more personal.
As is tradition, the Queen presented her speech from Buckingham Palace, beginning by reflecting on her first ever televised Christmas speech in 1957, and making sure to make a small joke about her changed appearance since then.
"Sixty years ago today, a young woman spoke about the speed of technological change as she presented the first television broadcast of its kind. She described the moment as a landmark," the Queen said.
"Television has made it possible for many of you to see me in your homes on Christmas Day. My own family often gather round to watch television, as they are at this moment. And that is how I imagine you now.
"Six decades on, the presenter has evolved somewhat, as has the technology she described. Back then, who could have imagined that people would one day be watching this on laptops and mobile phones, as some of you are today."
Ad. Article continues below.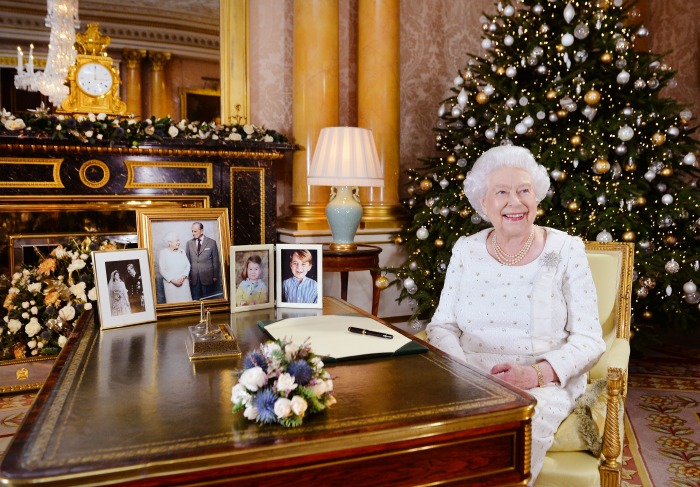 The Queen also touched on the terrorist attacks in Manchester and London earlier this year, saying she was "privileged" to meet some of the survivors in the following days.
"I described that hospital visit as a privilege because the patients I met were an example to us all, showing extraordinary bravery and resilience," she said.
Ad. Article continues below.
In a change from the traditional, the Monarch also paid special mention to her husband Prince Philip, who retired from his official duties in August.
"Reflecting on these events makes me grateful for the blessings of home and family and, in particular, for 70 years of marriage," she said.
"I don't know that anyone had invented the term 'platinum' for a 70th wedding anniversary. When I was born, you weren't expected to be around that long.
"Even Prince Philip has decided it's time to slow down a little, having, as he economically put it, done his bit. But I know his support and unique sense of humour will remain as strong as ever as we enjoy spending time this Christmas with our family, and look forward to welcoming new members into it next year."
The touching message was recorded earlier in the month in the 1844 Room at Buckingham Palace.
Ad. Article continues below.
Official photos taken afterwards show the Queen sitting at a table adorned with photos of her two great-grandchildren Prince George and Princess Charlotte, with her and Philip's 70th wedding anniversary portrait and a photo from their wedding day nearby.
It's not often the Queen talks about her marriage with Philip in public. The last time she openly spoke about their marriage was in her speech on their 50th wedding anniversary when she said he had been her "strength and stay" throughout her years on the throne. 
You can watch the Queen's full message below. 
What do you think of the Queen's message this year? Do you hope she has many more to give in future?