Meghan Markle and Prince Harry have Christmas lunch with the Queen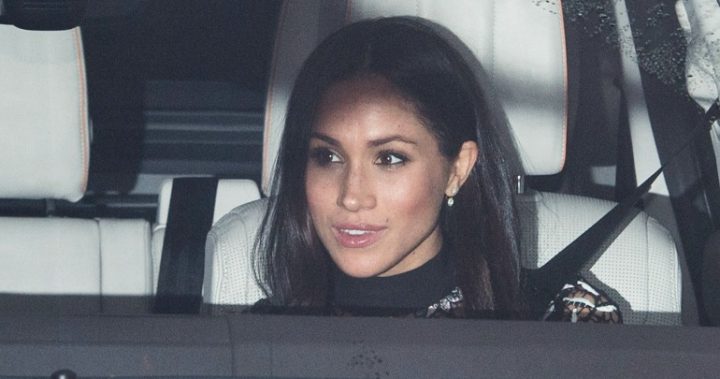 Meghan Markle has made her next step towards royal life, attending the Queen's annual Christmas lunch at Buckingham Palace.
Photographers caught a few snaps of Prince Harry and his fiance as they arrived at the Palace with the rest of the royal family for the special event. 
The couple arrived in a blue Land Rover Discovery, driven by Prince Harry, who looked smart in a simple black suit, while Markle wore a stunning black-and-white lace dress worth A$525 by designer Self-Portrait.
This lunch is the first time Markle will be introduced to many of Prince Harry's relatives in preparation for the couple's wedding on the 19th of May, 2018.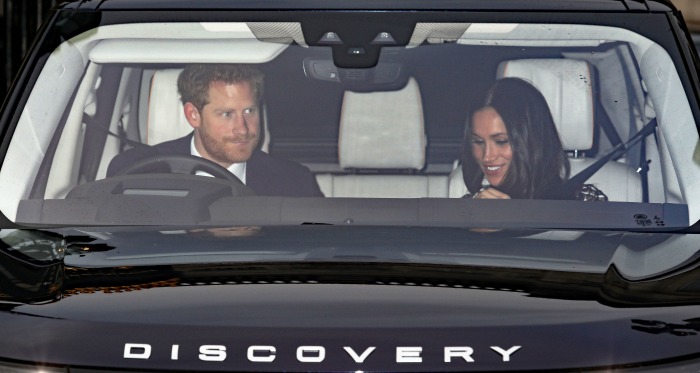 More than 50 other royals attended the Christmas lunch including Camilla, the Duchess of Cornwall, Prince Charles and Princesses Eugenie and Beatrice.
Read More: Duchess of Cambridge is 'thrilled' at Prince Harry's engagement news
Markle was again reunited with her future sister-in-law, the Duchess of Cambridge, who she's said has been a great friend throughout the royal transition period.
Ad. Article continues below.
Catherine and Prince William were snapped smiling as they arrived at the Palace gates with Prince George and Princess Charlotte.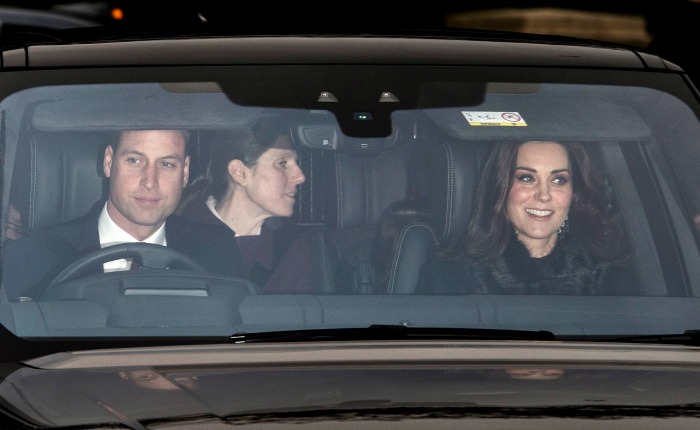 The family lunch is the first in a number of Christmas celebrations Harry and Markle will attend together in the coming days. 
Ad. Article continues below.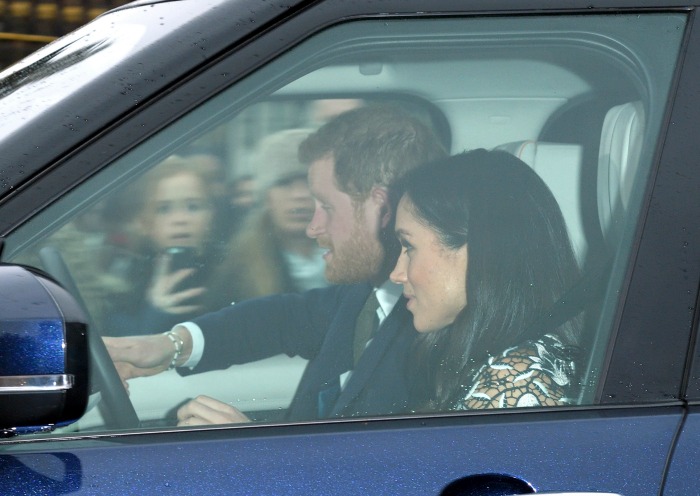 Going against tradition, Markle will spend Christmas Day at the Queen's Sandringham residence. She will be the first royal fiance to do so as the right is usually reserved for those who are already married.
People reports that the Queen has "mellowed and is more realistic about the modern world", which is why she is relaxing the rules this year.
Markle will also break protocol to attend the Christmas morning church service with Harry and the rest of the royals.
Are you looking forward to the royal wedding? What do you usually have for Christmas lunch?