Duchess of Cambridge wraps up in huge furry hat on royal outing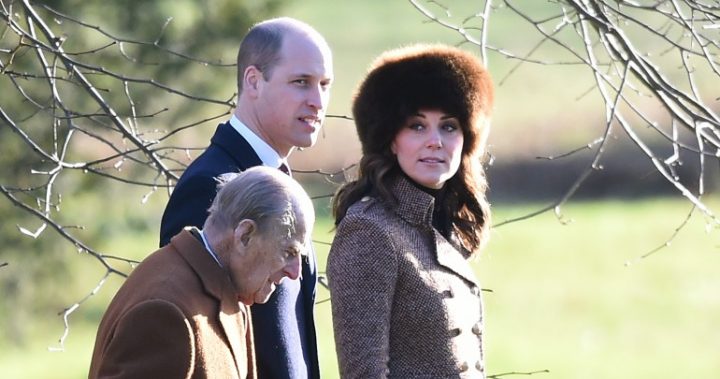 The Duchess of Cambridge wrapped up her baby bump in a thick coat and showed off her statement style in a huge furry hat as she enjoyed a royal outing at Sandringham on Sunday.
Catherine joined her husband Prince William and his grandfather Prince Philip for a church service on the royals' Sandringham estate in Norfolk, England. Beaming at the cameras, Catherine looked completely at ease as she walked by her husband's side, while they chatted to Philip.
Catherine appeared to recycle her Moloh coat £445 (AU$769) for the occasion and showed off her small baby bump as she braved the cold. She stood out from the pack with a huge furry hat and showed off her styled hair underneath. The young royal previously wore the coat in 2014 for the Christmas day church service.
Read more: The Duchess of Cambridge honours Queen with touching style tribute
The royals were joined by Catherine's sister Pippa and her husband James Matthews, who wore matching blue. Catherine is due to give birth to her third child in April, but she's not letting it slow her down, even wore high heels for the occasion.
Ad. Article continues below.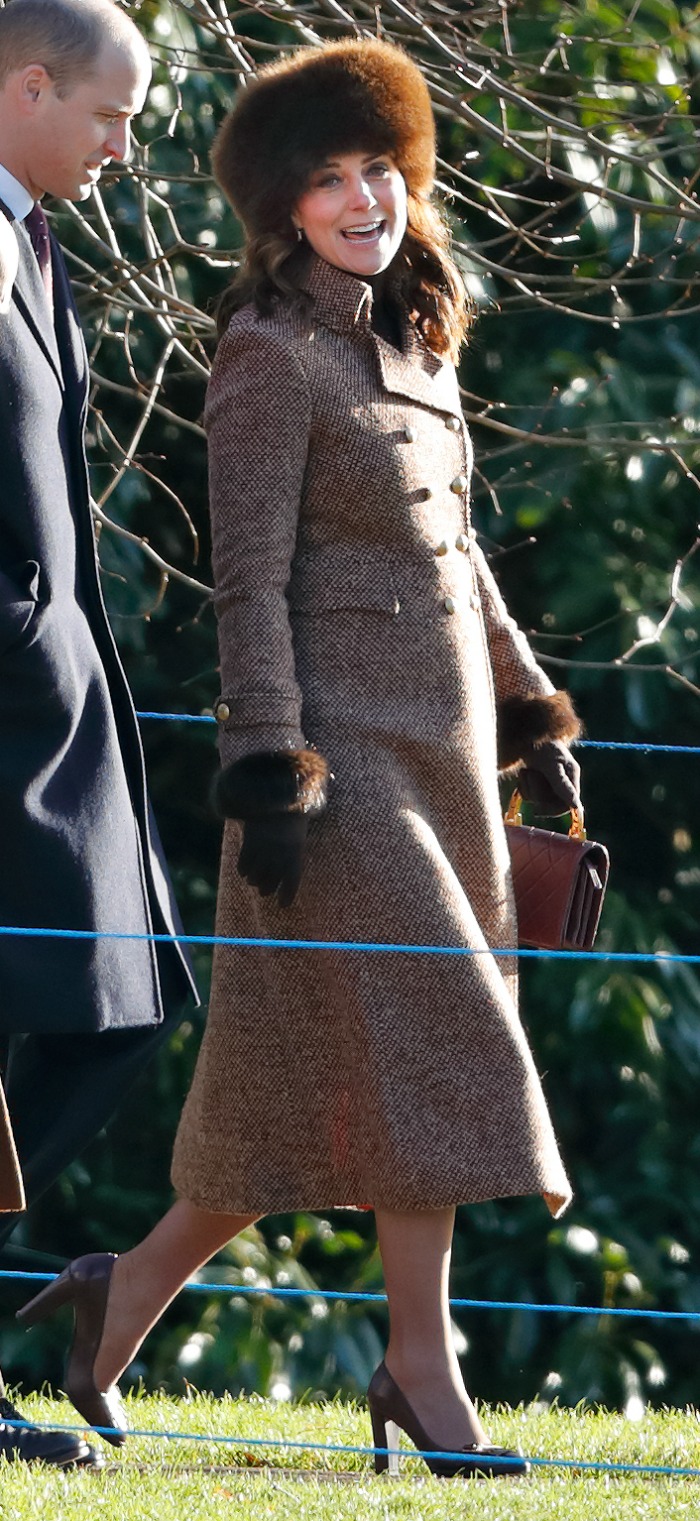 There was no sign of Prince Harry and Meghan Markle – who are due to marry on May 19.
Meanwhile, it's certainly not the first time the Duchess has recycled some of her favourite outfits. Just weeks ago, she visited the Robin Hood Primary School in London to celebrate the school's gardening program, wearing a knitted black jumper, black leggings and her favourite brown knee-high boots.
Ad. Article continues below.
While the Duchess has the world's biggest designers clamouring to dress her, when it comes to casual events she can't go past her 13-year-old Penelope Chilvers Long Tassel Boots, which she's been wearing since her university days at St Andrews with Prince William.
She was first pictured wearing them at a photoshoot in 2004 and has pulled them out of the closest at multiple royal events since, including on international trips with William and family events in England.
Elsewhere, Prince Philip appeared in good spirits, despite sparking controversy on a previous church outing this festive season with another controversial 'gaffe'. The Duke of Edinburgh, who is well known for making risque jokes over the years, allegedly saw a man with a long ginger beard and asked: "Is that a terrorist?"
Read more: Prince Philip's shock 'joke' after seeing 'bearded man' at Sandringham
An onlooker told the Mail Online: "Philip was wishing lots of people a Happy New Year and then he spotted this guy with his distinctive beard.
Ad. Article continues below.
"He pointed at him in a funny way and turned to one of his Royal bodyguards, saying: 'Is that a terrorist?'.
"He was obviously having a little joke, but he said it within earshot of the man who burst out laughing and appeared to find the whole thing hilarious."
Do you like the Duchess' winter outfit? What is your favourite of her looks?