Denmark's Prince Henrik dies in his sleep, just hours after coming home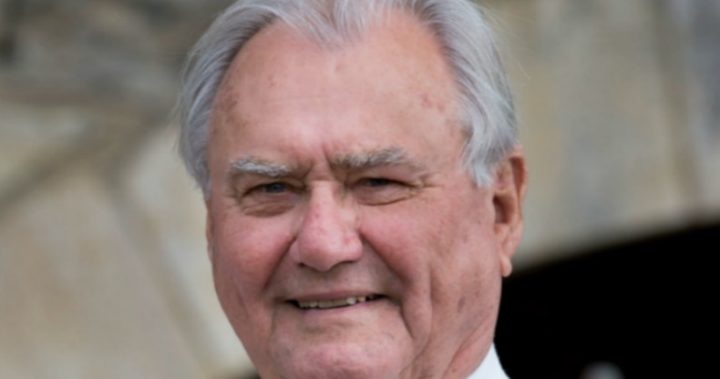 Prince Henrik of Denmark has died, just months after he was diagnosed with dementia.
The prince, who returned to the Fredensborg Castle only today from hospital in the hope of spending his final hours with his family, died quietly in his sleep with Queen Margrethe and his sons Princes Frederik and Joachim by his side, a statement from the family said.
The Danish royal family released a statement on Tuesday in Danish which translated as "His Royal Highness Prince Henrik has today been transferred from Rigshospitalet to Fredensborg Castle, where the Prince wishes to stay in his last time". The statement added that the prince's condition was "serious".
The 83-year-old prince is the father of Crown Prince Frederik, who is married to Australian-born Princess Mary.  Henrik was diagnosed with a benign tumour two weeks ago, and has been hospitalised following an illness that began during a visit to Egypt.
On Friday the palace said Prince Frederik, a member of the International Olympic Committee, had left the Winter Olympics in South Korea to be with his father after his condition grew more serious. Frederik, Mary, their eldest children and his brother and his sons visited Prince Henrik in hospital in recent days.
Ad. Article continues below.
Henrik was diagnosed with dementia in early September last year– shortly after the prince made headlines for behaving out of character . His family was left worried when he publicly said he no longer wanted to be buried alongside his wife, Queen Margrethe. He later vented his frustrations at never having been made king and being outranked by his wife.
"The extent of the cognitive failure is, according to Rigshospitalet, greater than expected considering the age of the Prince, and can be accompanied by changes in behaviour, reaction patterns, judgement and emotional life and may therefore also affect the interaction with the outside world," the palace said in a statement at the time.
Is there such a thing as a 'good death'? Would you like to end your life at home as Prince Henrik did if you can?