Taxpayers footing the bill for Bishop's boyfriend to travel in style
Australia's Minister for Foreign Affairs Julie Bishop has come under fire for her stance regarding her long-term boyfriend.
The Sydney Morning Herald exclusively reports that Bishop has claimed $32,000 worth of family travel for her partner David Panton. This travel is funded by the taxpayer, yet Bishop has suggested that she doesn't need to inform the parliamentary register of the couple's financial situation because he "is not her spouse".
Because the couple don't live together, they aren't technically considered a de facto couple under the rules of the parliamentary register. Bishop has never listed Panton as a partner or spouse, so hasn't ever declared any costs related to travel, hospitality of flights while he's joined her on various trips around Australia and the world. She also hasn't made any of her business or property details relating to Panton public.
At present, MPs are required to declare any financial information relating to their partner that are valued at over $300. It's basically set up to ensure that everyone is playing by the rules and that everything is fair, however, The Sydney Morning Herald suggests that different MPs interpret the rules differently.
A spokesperson from Bishop's office explained to Fairfax that Bishop and Panton weren't breaking any rules because they aren't married or in a de facto relationship. In fact, Bishop is based in Western Australia, while Panton lives in New South Wales.
Ad. Article continues below.
They also told The Guardian that Bishop was doing everything by the books. "David Panton is the minister's nominated person for the purpose of domestic travel," they explained. "The minister is compliant with the register of interests."
Still, many are questioning why Bishop has been allowed to get away with claiming $32,000 worth of travel for Panton since 2015. Because she nominated him as her family member, he's entitled to free flights around Australia and Comcar transportation.
Reports suggest that the pair began seeing each other in the early months of 2014. They have attended numerous public events together, with Panton even joining Bishop on a number of overseas visits. Just last month, the pair were pictured together at the inaugural Museum of Applied Arts and Sciences Fashion Ball in Sydney.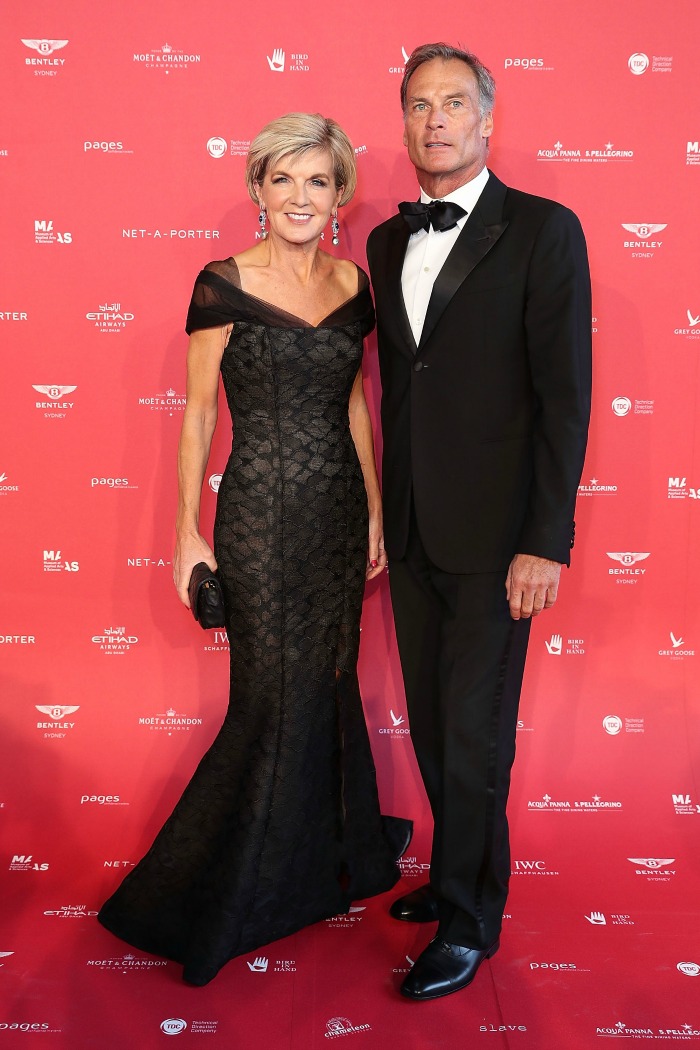 The increased scrutiny comes after former Deputy Prime Minister Barnaby Joyce was forced to disclose the precise time he started a relationship with his staffer, Vikki Campion. The pair are expecting a child together and the IPEA is currently investigating the relationship.
Ad. Article continues below.
Prime Minister Malcolm Turnbull suggested that Joyce didn't break the ministerial code of conduct at the beginning of his relationship with Campion because the pair weren't considered to be partners. Technically, Bishop is arguing the same for her relationship with Panton.
Bishop is yet to publically discuss the issue, although more political figures are expected to face questions regarding their relationships following the Barnaby baby scandal.
What do you think? Is Julia Bishop doing anything wrong, or is she doing everything by the book? What do you think defines a relationship?