ABC releases top-secret government documents found at op-shop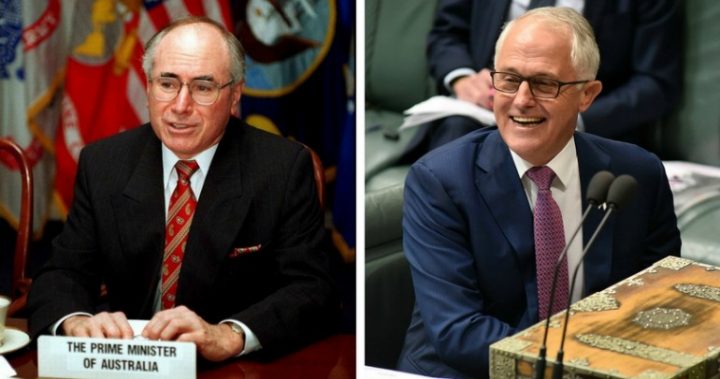 The ABC has exclusively released hundreds of top-secret and classified government documents it obtained after a man found them locked in a filing cabinet he purchased from an op-shop in Canberra. It's not uncommon for government furniture to be sold to the public and the ABC reports that the filing cabinets were sold because no one could find the keys to unlock them. 
After breaking through the locks with a drill, the man, who has chosen to remain anonymous, found more than 10 years' worth of documents detailing secret and classified files from five Australian governments, spanning back to John Howard's days in power. Many of the files were marked 'top secret' and others were stamped 'AUSTEO', meaning they were to be viewed by Australian eyes only. However, as the ABC points out, anyone from any country could have purchased the filing cabinets and distributed them to foreign agents or governments. 
Some of the biggest breaches made public include Scott Morrison requesting to purposely slow down visa applications of foreign asylum-seekers, Tony Abbott's proposed welfare cuts to people under the age of 30 and accusations that Kevin Rudd and Julia Gillard knew about the "critical risks" involved in the pink batt home insulation scheme before the deaths of four young installers.
Rudd has since denied the accusations against him, calling them "completely baseless and untrue," SBS reports.
The ABC's exposé has left questions about the state of security in Australia. Many voters have already taken to social media to share their concerns over the published documents.
Ad. Article continues below.
One person on Twitter wrote: "Has Turnbull commented on how filing cabinets, full of files, came to be sold without anyone thinking it is a problem? This could just as easily been private information about citizens, which they likely assumed it was and just didn't care." Another said: "What an extraordinary joke. There should be a public holiday so we all have time to read the entire series." A third added: "The ineptitude of those who govern us is staggering. The #cabinetfiles reveal the sad state of our #democracy."
The ABC has defended publishing the potentially-damaging files, saying that what happens within the government impacts all Australians. They added that while many of the documents are readily available to anyone in the country to read, they have chosen to withhold some files, as they could pose a risk to the country's national security.
The files in question are typically meant to be kept from the public for a minimum of two decades.
The real question is whether leaks like this are really beneficial to the Australian public. Is it in our best interest to know things that did or didn't happen in the past? Is information like this becoming available to the public a good thing, or are they simply damaging?
What would you have done if you found the documents?
Ad. Article continues below.
---
With Facebook removing news sites from your feeds we ask that you sign up for Starts at 60's emailers here. And to keep us on your wall, join some of our new Facebook groups and clubs:

News Junkies Club – Australia
News Junkies Club – USA 

See news on the change and links to all our other clubs and groups here.