Mariah Carey releases breakup song about James Packer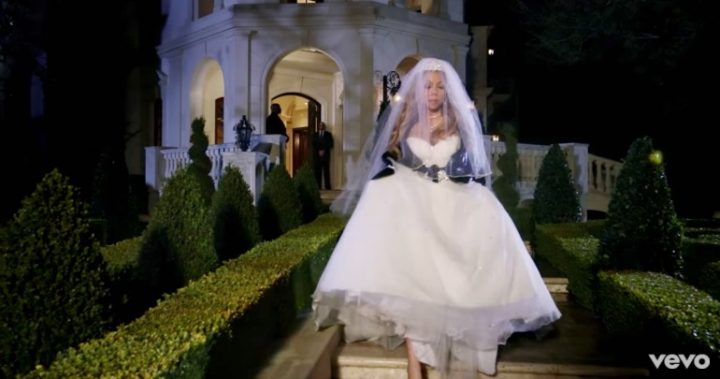 It was a fairytale romance that soured faster than you can say "where's the prenup" and it appears Mariah Carey still hasn't forgiven James Packer for breaking her heart.
The songstress has put pen to paper and released a heartfelt song about the demise of their relationship, saying it hurt too much to go on.
While the lyrics are quite soppy, it's the video that really has people talking!
In the clip, Mariah is seen writhing around the backseat of a car in her bridal lingerie before running to a fire pit and burning her wedding dress to a smouldering pile of ash.
The couple's relationship reportedly came to a screeching halt when James ended their engagement suddenly after a spat on their Greek island holiday last year.
Ad. Article continues below.
Reports from Mariah's camp said she was completely blindsided and had changed her whole life to accomodate him before he dumped her.
However, other media claimed Mariah had refused to sign a prenuptial agreement, which was the breaking point for James.
In her song, Mariah says "it hurts too much to stay around."
"Once again we sit in silence
After all is said and done
Only emptiness inside us
Baby look what we've become
We can make a million promises
But we still won't change
It isn't right to stay together
When you only bring each other pain."
The video has already wracked up nearly 200,000 views and is still climbing.
Ad. Article continues below.
While most of us have been through relationship breakdowns that left us wanting to vent our rage and frustration, we have to wonder if Mariah perhaps took it a little too far.
What do you think? Take a look and let us know!
Do you think James be feeling pangs of regret after seeing this or counting his lucky stars?