Let's Talk: Is Jacqui Lambie's burqa ban a good idea?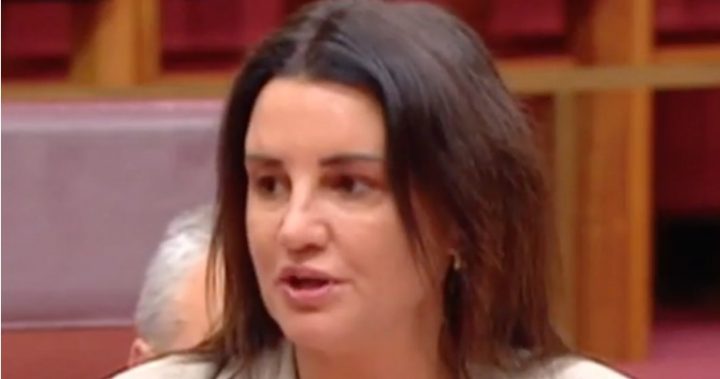 It's something we've heard from many politicians over the years and a move that's been made in some other countries, but now this controversial discussion is up for debate in Australia.
Tasmanian senator Jacqui Lambie has introduced a bill to ban the burqa.
It's something she unsuccessfully tried to do several years ago, but this time she could find herself having more support.
It's being reported that under the bill, people would be banned from wearing full face coverings including burqas, masks and motorcycle helmets in public places "without good reason".
However, the bill would only come into effect when Australia's terror threat level was "probable", "expected" or "certain". It's currently sitting at "probable".
Ad. Article continues below.
While there are some who don't support it, there's denying the bill has its supporters.
Lambie's fellow senators including One Nation's Pauline Hanson and Liberal-turned independent Cory Bernardi are also supporters of a ban on the burqa.
Lambie told parliament that she believed people had right to feel safe in public places when there was a threat of terrorism.
"Gone are the easy days of the past where we knew and trusted our neighbours and left our back doors unlocked," she said.
Ad. Article continues below.
"Full face coverings conceal the identity of the wearer, disrupting the authorities' ability to track down a perpetrator in the event of a crime."
If the ban, which will be debated in parliament next week, is successful Australia would be following in the footsteps of countries such as France, Belgium and Turkey.
It will also imposes prison sentences of people who force another person to wear a full face covering.
While the ban has some support, it's not clear at this stage whether it will pass parliament.
Ad. Article continues below.
What do you think? Do you support Jacqui Lambie's bill? Or do you think it goes too far?