Kerri-Anne Kennerley shares surprise news about her husband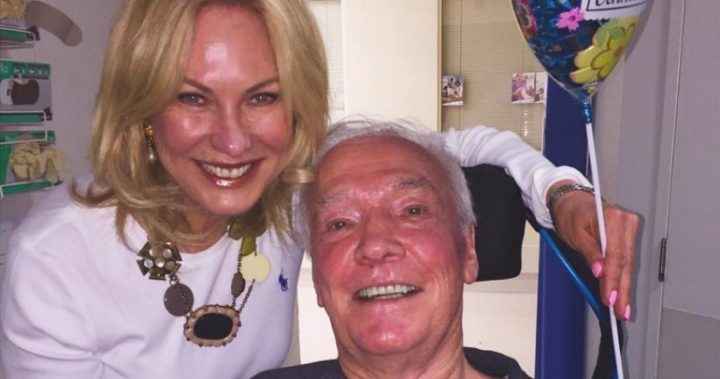 It's been a tough year for Kerri-Anne Kennerley and her husband John after he suffered a horrific freak accident in March that left him paralysed.
Now though, the couple finally have some good news just in time for Christmas with Kerri-Anne revealing he has at last been allowed to come home.
John has been confined to the hospital since the accident, unable to walk and barely moving.
The ordeal has understandably taken a toll on them both, but Kerri-Anne says they have remained each others pillars of strength throughout the trying time.
Taking to social media to share the good news, the host host couldn't contain her excitement.
Ad. Article continues below.
"Johns home 🏡 This is the day I've hoping and waiting waiting for since March 6th Thank you to each and everyone one of you. Forever thankful 💕" she wrote.
Only a couple of weeks ago, Kerri-Anne and John appeared on Sunday Night where she said she was struggling to deal with John's diagnosis.
"I had this new life to be quite frank. I just hate it. It's awful," she said.
Ad. Article continues below.
It was the first time John had spoken publicly about the accident, saying it had just been a normal day.
"We were just sitting on the verandah talking to a couple of women there and they as 'Can we get a photo?'," Kerri-Anne said.
When John went to step out of the photograph he lost his balance and fell backwards.
While it wasn't a particularly big fall, John says "I spearheaded off the top of it… I just landed on my head and neck. There was a crack."
The fall caused a broken neck and severely damaged his spinal cord. John was placed into an induced coma and taken to Sydney where he had emergency surgery on his spine.
It looks like things are finally starting to turn around for the couple though, who will be spending Christmas at home with their family.
Are you happy to hear this good news for the couple? Do you have a message of support for them?