Jamie Oliver's wife shares a glimpse of their MASSIVE $15M home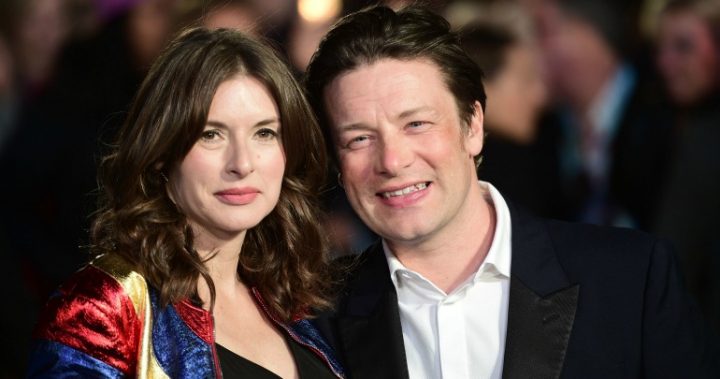 Celebrity chef Jamie Oliver has built an empire of restaurants, TV shows and cookbooks, and it's sure bought him a home life fit for a king.
Oliver's wife, Jools, has shared a series of snaps from inside the couple's stunning Grade II-listed Hampstead property, revealing the fancy furnishings the couple and their  five children enjoy.
According to The Sun, the couple splashed out £8.9 million (A$15.5m, US$11.9m) on the eight-bedroom property in the high-end London suburb.
The former model, 43, left property fans in a frenzy at the weekend, after she uploaded a picture of the couple's son, Buddy, lounging on her lavish Louis XV-style bed, with his boots still on. 
Ad. Article continues below.
Fans were quick to comment, with several of her followers exclaiming how much they loved the bed.
Other snaps show Buddy playing on an antique grand piano. 
Jools uploaded the adorable image with the caption, "Mary had a little Lamb…taught it himself I hadn't realised until I heard the sweet tune from upstairs."
Ad. Article continues below.
Another picture showed the baby of the family, River Rocket, enjoying a lovely bath in a massive free-standing bath tub.  Just one of many bathrooms in the property, the room was decked out with a his-and-hers sink.
The kitchen. probably unsurprisingly, is down-to-earth and homely, with mismatched old plates and utensils hanging from the walls.
Ad. Article continues below.
The Sun reported that after growing out of his first bed, Buddy was gifted a £1,895 (A$3,300, US$2,500) treehouse bed, which many other children would definitely want. 
Jools wrote on Instagram, "From his little cot bed to his first 'big boy bed'!"
Ad. Article continues below.
Oliver's work space is equally nice, decorated with vintage movie posters and Star Wars memorabilia. 
The couple moved to their Hampstead house after selling their Primrose Hill property. The pair also own a home in Clavering, Essex, which is where Oliver's parents' pub, The Cricketers, is located. 
What do you think of their home? Is it nice, or is it too much?