Is the royal commission into trade unions a complete waste of time and money?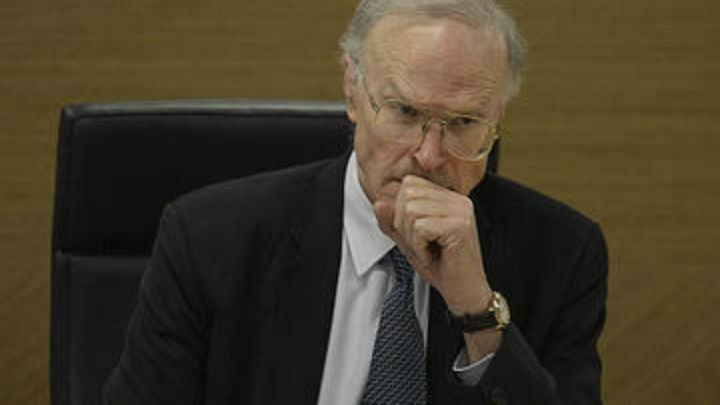 Labor is calling on Royal Commissioner Dyson Heydon to resign or be dismissed from the inquiry into trade unions, following the revelation that he had booked to speak at a fundraiser in support of the NSW Liberal Party.
Justice Dyson Heydon will be forced to give up an annual salary of close to $1 million if he steps down from his position amid continued controversy.
The question is, could he simply be replaced or would his whole inquiry need to be dissolved? That would surely involve a great deal of time and even more expense, when many think that the royal commission was a complete waste of money in the first place.
The Australian Council of Trade Unions (ACTU) will lodge an application today to disqualify Heydon because of alleged Liberal bias. The union movement's attempt to disqualify the royal commissioner for bias follows months of labelling the inquiry a "political witch hunt".
That application to disqualify him will be heard by Justice Heydon himself, he will then have to decide whether he should stand down. If Justice Heydon finds himself presiding over a submission calling for his own resignation, will he be able to make an unbiased ruling?
Ad. Article continues below.
Professor Nicholas Cowdery QC the former New South Wales director of public prosecutions told Lateline that he thought it was possible, because while a lay person might find it bizarre that Justice Heydon had to decide his own fate, it was normal legal process.
It has been revealed Justice Heydon initially agreed to appear at the Liberal-linked Sir Garfield Barwick lecture to be held in Sydney later this month, but has since decided not to attend the function saying he overlooked the connection between the Liberal Party and the event.
Professor Cowdery told the ABC he did not think the revelations about the Sir Garfield Barwick address were grounds for Justice Heydon to disqualify himself. However he said the royal commission would likely continue to be attacked politically.
It may be normal legal process for Justice Heydon who gets paid $1 million per year to decide whether to sack himself but is it right? Is The Royal Commission into Trade Union Governance and Corruption a complete waste of time and money?