Holden has built its last engine in Australia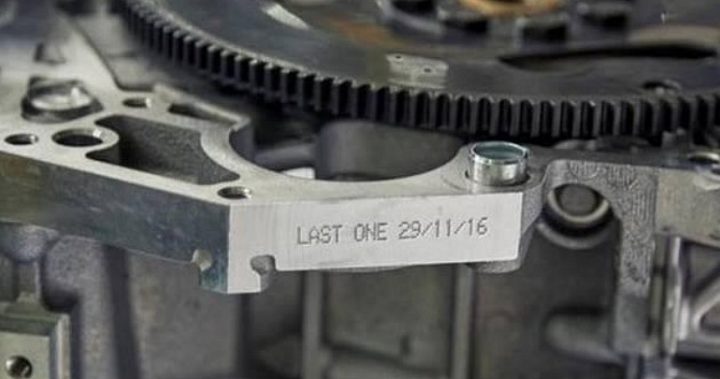 It's a sad week for car lovers around Australia, especially if you're a fan of Holden. The company has ended 68 years of manufacturing in Australia, with the last V6 engine coming off the assembly line in Port Melbourne.
The Holden brand has been a huge part of Australian life for decades now, with millions of Aussies owning one of the cars at some point in their lives and thousands more working at the factories across the country.
The company started manufacturing in Port Melbourne in 1936 and was a huge support to the Australian military in World War II by making aircraft engines, armoured vehicles and weaponry.
With so much talk lately about foreign ownership around the country, the closure is a sore point for many. Hundreds of jobs have been lost and an industry that provided work to generations of families is gone.
Many are calling on the government to take action to ensure Australia holds onto the small manufacturing industry it still has left.
Ad. Article continues below.
"That's it, Australia has officially become a second world nation!" wrote one commenter on Facebook. "Those politicians have destroyed not only a proud automotive heritage in this country, but also for putting those poor workers out of a job before Christmas. Thank you very much Scrooge! [Sic]."
Even Ford fans feel like something has been lost, with many putting aside the old rivalry to vent their frustration.
"I don't even like Holden, but this is such a sad day for Oz. Clothing gone, shoes gone, cars gone, shipbuilding, well… Do we in Australia actually manufacture ANYTHING now? [Sic]," said one.
Others took a more sombre approach, implying that the golden era of Australian history was over.
"Well, no more Aussie engines anymore, would the last one leaving Australia please turn off the lights," wrote one man.
Ad. Article continues below.
While some politicians have campaigned on a platform of reducing foreign ownership in the country, so far it looks like the government has no plans to slow down anytime soon.
There have been countless debates about China buying into Australia, with many saying they're not comfortable with the idea of the country being "up for sale".
Others, however, say we have to sell and rent land and businesses to foreign investors if we are going to build a strong economy and get ourselves back in the black.
What do you think?
Are you sad to see Holden closing? Do you think Australia should stop allowing so much foreign investment? Or do we need it to survive?