'Harry is just like his mum': Elton John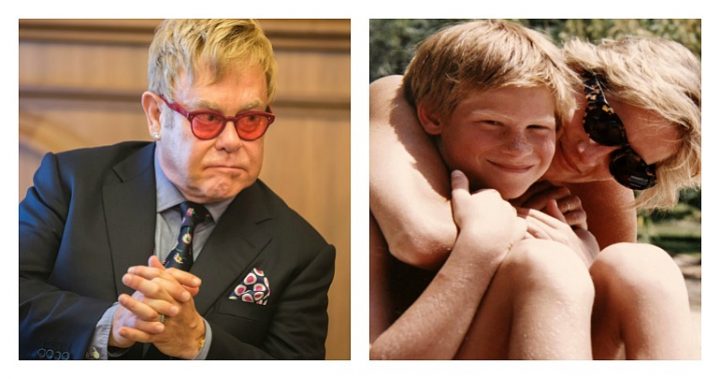 As anticipation builds over the release of a documentary about the late Princess Diana's life, a special preview has shown Sir Elton John speaking candidly about his dear friend and how wonderful it has been to see her youngest son follow in her footsteps.
The short clip for Diana, Our Mother: Her Life and Legacy, shows John and the prince looking through photos of Diana and speaking about her groundbreaking work to raise awareness for HIV and AIDS.
While both William and Harry are known for generosity and kind-heartedness, John says it's Harry who inherited one of her most special gifts.
"She had that incredible ability — which [Harry] kind of inherited — to make people feel at ease and make them feel that everything's gonna be all right," John says in the documentary, reports People.
"I haven't experienced many people in my life who have that ability, but she could walk into a room of people and make them feel as if everything was great."
Ad. Article continues below.
He goes on to talk about how remarkable it was to have someone of Diana's calibre advocating for AIDS awareness at a time when the rest of the world was turning its back.
"It was considered to be a gay disease," John says of the illness.
Ad. Article continues below.
"For someone who was within the Royal Family and who was a woman, and who was straight, to have someone care from the other side, was an incredible gift."
The documentary airs on Channel 7's Sunday Night at 7pm July 30.
Yesterday, the palace released a series of new photos of Diana and her boys from the princesses personal photo albums.
William and Harry have been opening up about their mother lately, with both saying the 20-year anniversary of her death felt like the right time to share the woman they knew and loved with the rest of the world.
Do you think Diana would be proud of the way her boys have grown? Do you remember the day the Princess of Hearts died?