Eight motivational quotes from the Rio Olympics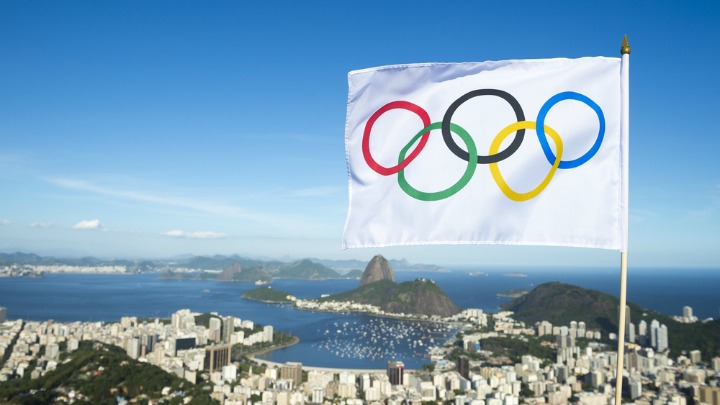 Image: lazyllama/Shutterstock.com
There's just something about the Olympic Games that brings people together. Sure, we love to marvel at the athletes and their super-human strength (and their unbelievable physiques!) but surely it's the human stories that really makes us sit up and pay attention.
The Rio Olympic Games certainly hasn't let us down when it's come to tugging at the heart strings, from marriage proposals to first-time Aussie gold medalists, but as the games nears its end, we're taking a look at some of the inspiration and motivational quotes from the last few weeks, which we're sure to remember long after the closing ceremony.
Here are seven motivational quotes from the Rio Olympics that will put spring in your step and perhaps bring a tear to your eye. Better have the tissues handy for this one.
Read more: Hilarioius Aussie version of the Olympics will give you a giggle
Ad. Article continues below.
1. Bronte Barratt, Australian swimmer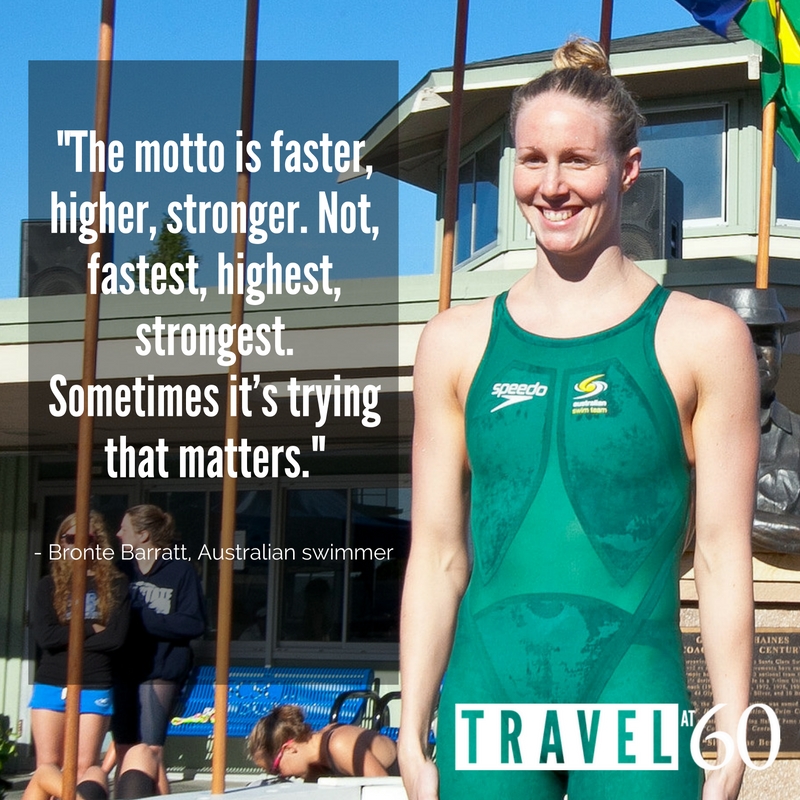 Image: JD Lasica/Flickr
"It's not about winning at the Olympic Games, it's about trying to win. The motto is faster, higher, stronger. Not, fastest, highest, strongest. Sometimes it's trying that matters."
2. Belinda Hocking, Australian swimmer
Ad. Article continues below.
"I want to finish my career off knowing I've done the best race possible."
3. Simone Biles, United States gymnast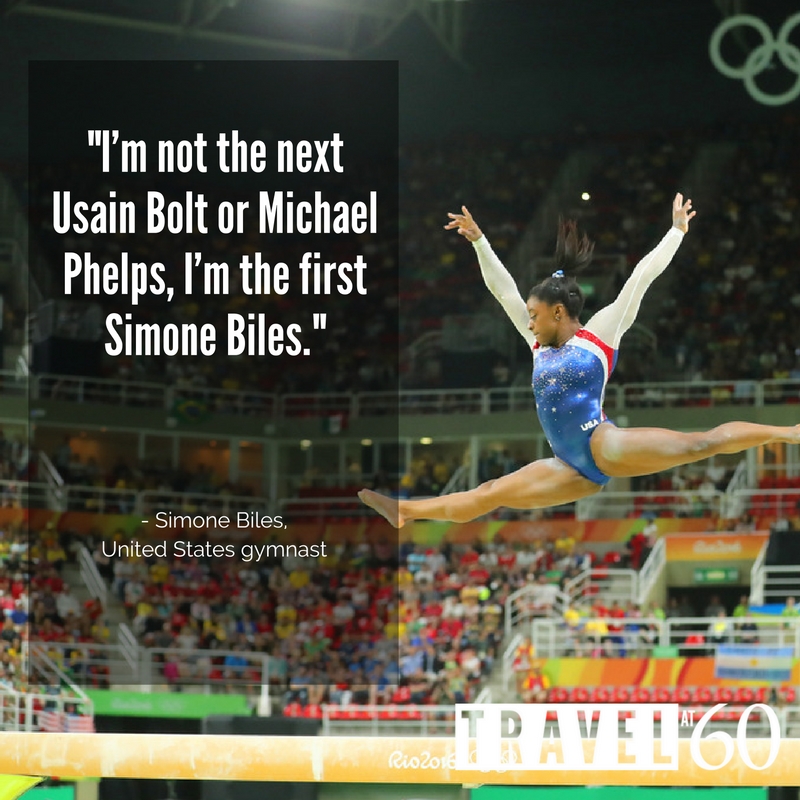 Image: Leonard Zhukovsky/Shutterstock.com
"I'm not the next Usain Bolt or Michael Phelps, I'm the first Simone Biles."
Ad. Article continues below.
4. Oksanna Chusovitina, Uzbekistan gymnast
"On the podium, everyone is the same whether you are 40 or 16."
5. Cate Campbell, Australian swimmer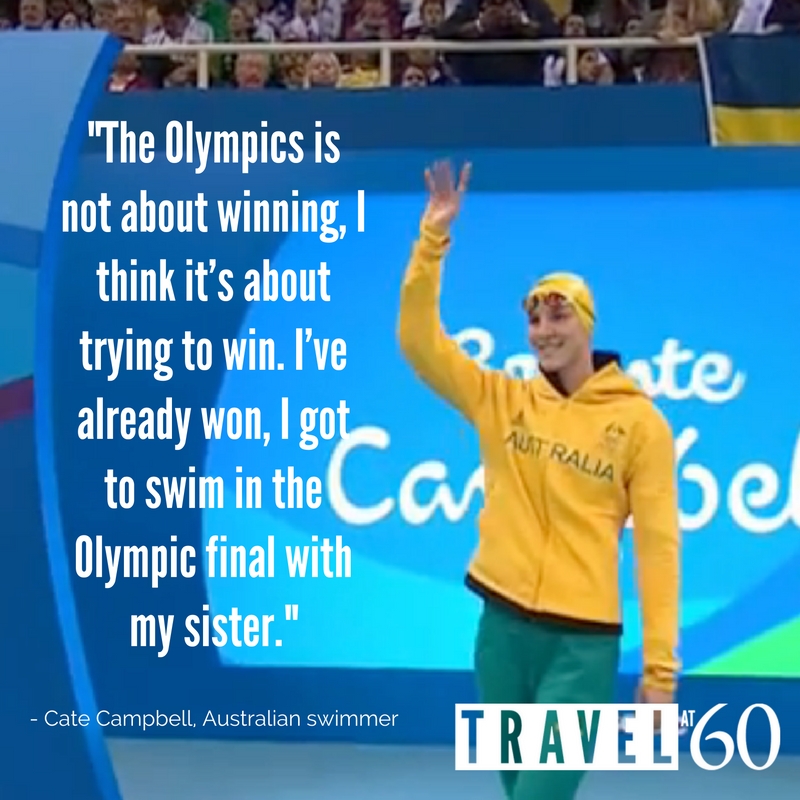 "The Olympics is not about winning, I think it's about trying to win. I've already won, I got to swim in the Olympic final with my sister."
Ad. Article continues below.
6. Simone Manuel, United State swimmer
"I want to be an inspiration, but I would like there to be a day when it is not 'Simone the black swimmer.'"
7. Michael Phelps, United States swimmer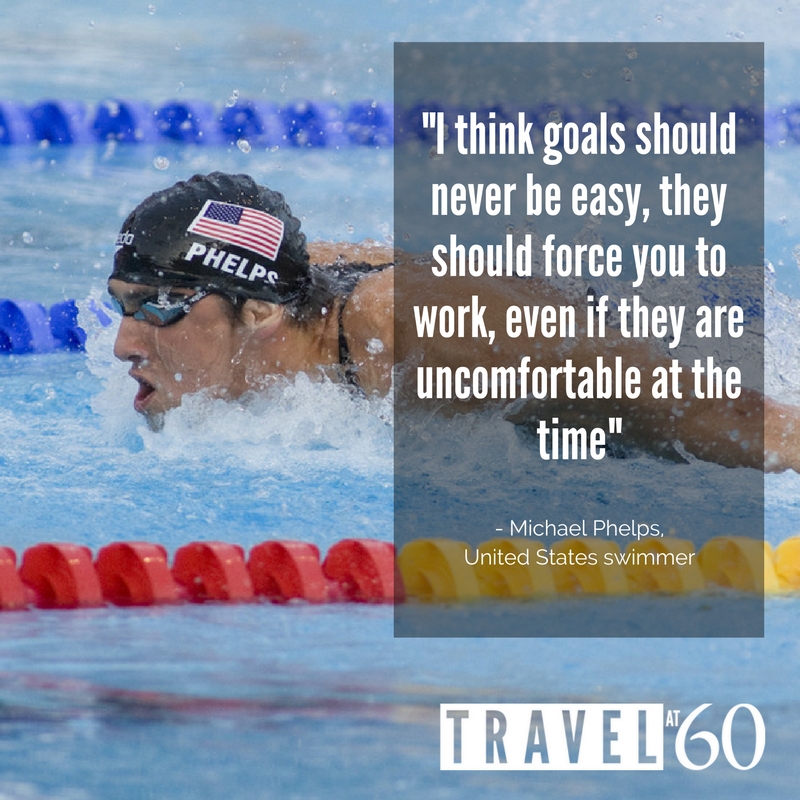 Image: Mitch Gunn/Shutterstock.com
Ad. Article continues below.
"I think goals should never be easy, they should force you to work, even if they are uncomfortable at the time."
8. Savannah Marshall, British boxer
"My flat's right outside the McDonald's so every day I look outside and think, 'A couple more days, one more week and I'll be in that queue'."
What are some of your favourite Rio Olympic Games moments? Share them with us in the comment section below.