Discover the hill tribes of Myanmar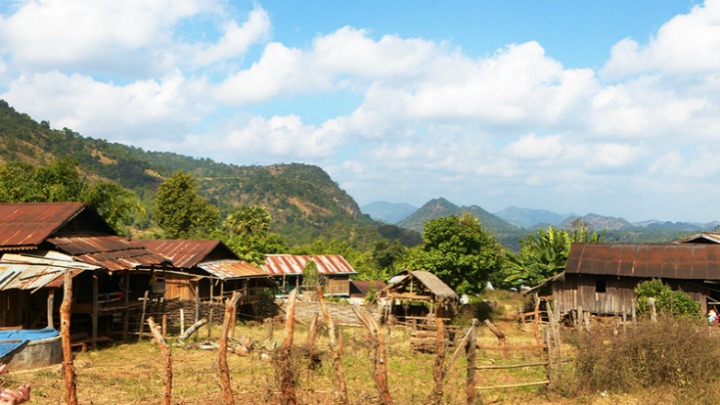 I arrived in Myanmar full of eager anticipation and set out to discover the country. I wanted to catch a glimpse of the older and more traditional cultures of Myanmar before they vanished. I didn't find these cultural qualities in the heavily visited tourist sites of Yangon, Bagan, Lake Inle and Mandalay. It was time to get off the standard tourist circuit and discover the hill tribes of Myanmar.
Loikaw is the capital of the Kayah State in Myanmar. Located north of Yangon on the eastern border with Thailand, the region has only recently been opened to foreign travellers. A visit to Loikaw offers the opportunity to experience Myanmar in a more natural state, without all the tourist-oriented distractions. The terrain, hilly and forested, is wonderful for hiking and trekking.
Read more: Travels through ancient Myanmar
It is also home to a large number of hill tribes native to Myanmar. Within ten miles of Loikaw, travellers can visit and experience three unique and distinctive tribal cultures. Each is very friendly and open to visitors and offers a visual feast for the photographer. The villages are quite small and rural with few modern conveniences.
As I wandered the dusty paths and village lanes I encountered a very different and more simple lifestyle. Visiting these villages was a cultural adventure and felt a bit like stepping back in time.
Ad. Article continues below.
Tattabalu Village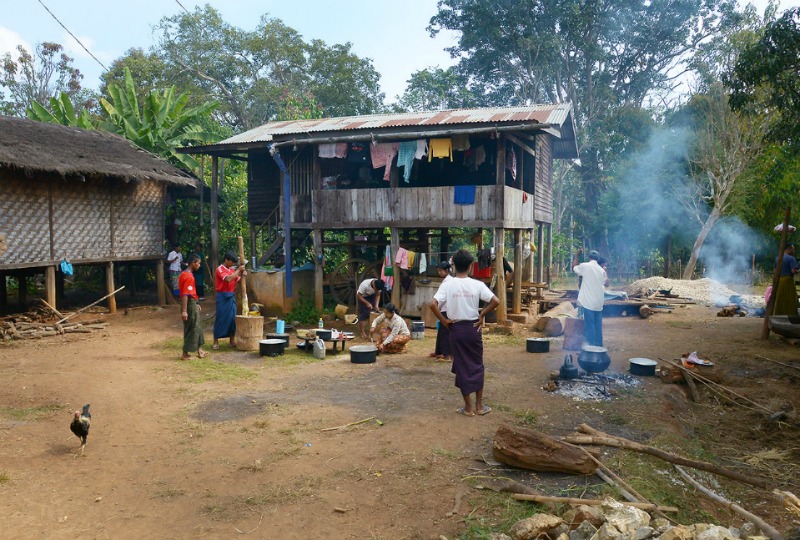 This small village is home to roughly 100 families of the Kayah culture. A gracious people with a sense of openness and hospitality, they proudly showed me their homes, many of which were built on stilts. I was lucky enough to visit during the rice harvest when the harvesting family invites neighbours and friends to an all-day feast of rice and roasted pork. Friendly and welcoming to me as a stranger to their village, I was honoured when the families invited me to share their meals and their harvest celebration. It was a bit rustic and quite a cross cultural experience.
Lae Htwel Village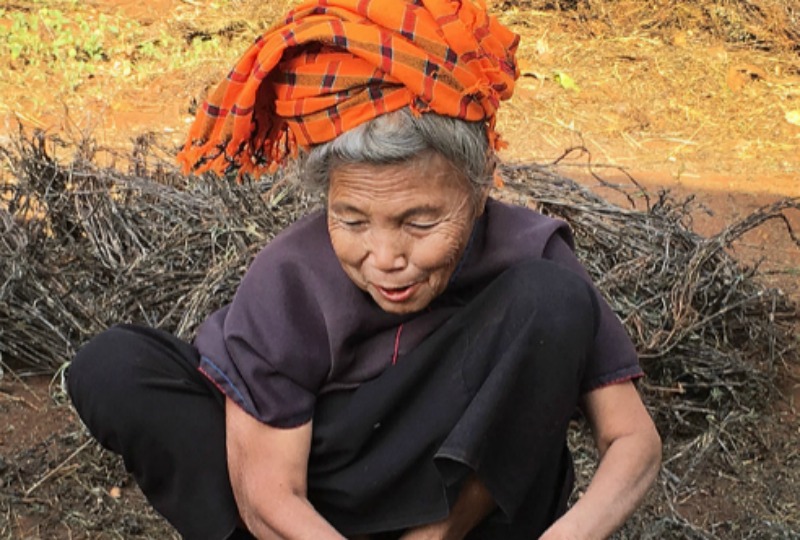 Ad. Article continues below.
Lae Htwel is one of 10 villages of the Pa Oh culture in Kayah State. The women of this village wear the distinctive red headscarf. Older women may choose a darker scarf. The tribe of about 600 residents raises cattle and peanuts as well as vegetables and pigeon beans. Ox carts are the primary means of transport on their dusty roads.
Read more: Travelling around Myanmar on $1 a day
Daw Kee Village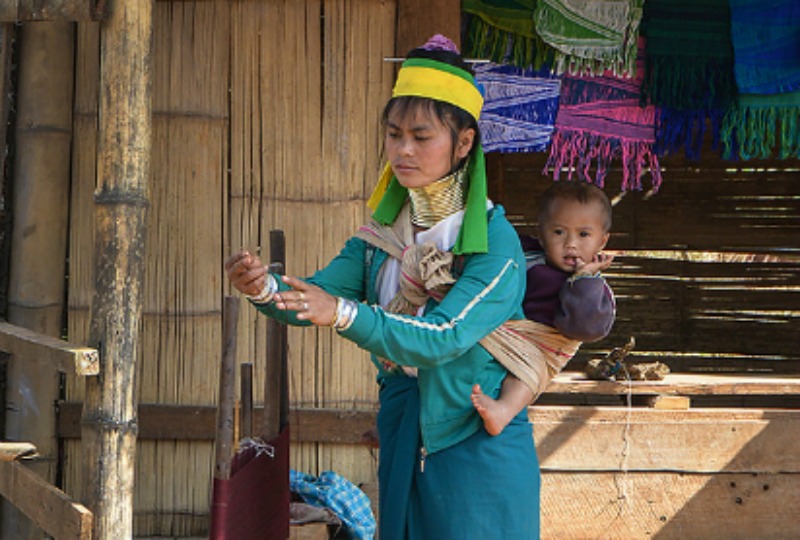 This village consists of about 85 households with a total of 245 residents of the Kayan culture. The Kayan women of Myanmar have long been known for their unique and distinctive appearance. Sometimes referred to as the "long neck" or "giraffe-necked women", selected females of this tribal culture begin, at around age five, to wear bright brass coils wound around their necks. Adding additional coils as they grow and mature, by adulthood these women have altered their physique with an elongated-appearing neck wrapped with many bands of brightly-polished brass. The cultural practice is controversial to some and appears to be fading as Myanmar becomes increasingly westernised. While there are many Kayan villages in the Loikaw area there are only five, including Daw Kee, that maintain the tradition of wearing the brass rings.
My journey to Myanmar was truly wonderful. The country is rich in history and the people of Myanmar are open and friendly, as well as helpful and eager to show you their land. I enjoyed the time I spent in the "Big Four" tourist sites of Yangon, Mandalay, Bagan and Lake Inle. But the true highlight of my journey was my exploration of the tribal villages of Myanmar and the variety of cultures I discovered there.