Dawn Fraser apologises to Nick Kyrgios – is the fight now over?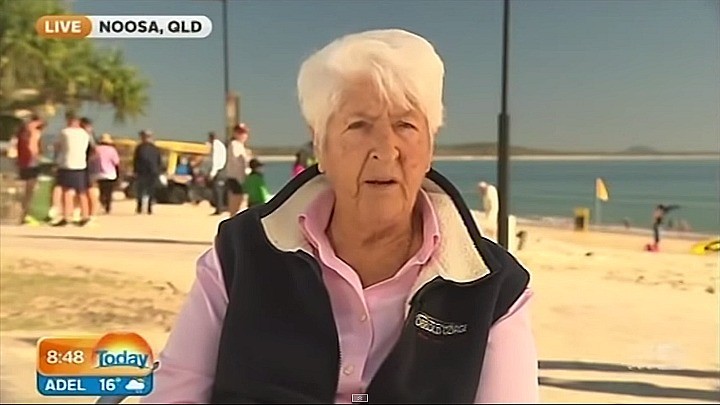 Yesterday swimming legend Dawn Fraser was in the news for comments she made about the behaviour of Nick Kyrgios at Wimbledon.
The comments were widely read as being racist, a term used by both Nick and his mother in reacting to Fraser's comments on the Today show.
Later in the day she back-pedalled, telling Fairfax Media:
If you take (my comments) that way then I'm sorry that you take it that way, but I'm not racist at all. I said, 'If they don't want to be Australians then maybe they should go back to the country where their parents come from'. That's not being racist.
That is what has become a modern version of an apology, not so being apologising for what she said, but rather saying essentially that 'I'm sorry that you were offended'. Have you noticed this form of apology being used a lot lately?
Ad. Article continues below.
However, Fraser has now made a more complete apology, still somewhat apologising for causing offence, but a more complete apology all the same:
I want to unreservedly apologise for any comments that I made this morning which may have caused offence to my fellow Australians including Nick and his family. The live to air clip was part of a larger un-broadcasted interview however this does not condone what was said.

Australians have a rich sporting heritage made up of individuals from a variety of different countries of origin.

My intended message, which was not delivered as articulately as it could have been, was on a purely sporting level rather than meant as an attack on Nick's ethnicity. Nick's representing Australia and I want to see him representing Australian tennis in the best possible light.
Australia's Race Discrimination Commissioner Dr Tim Soutphommasane Dr Soutphommasane also addressed the matter in his address to the National Press Club on Tuesday. In saying that multiculturalism was good for Australia: "Contrary to what the likes of Dawn Fraser might say, most Australians do not tell migrants and their children to go back to where they came from."
​He said of Fraser's words, "They were intolerant and I would like to give her the benefit of the doubt. They do capture sentiments that are not acceptable in Australia's contemporary multicultural society."
Nick's brother has said that Fraser's apology means nothing… what do you think? Should the issue now be considered over?