Crown Prince Frederik and Crown Princess Mary mark wedding anniversary with unusual tradition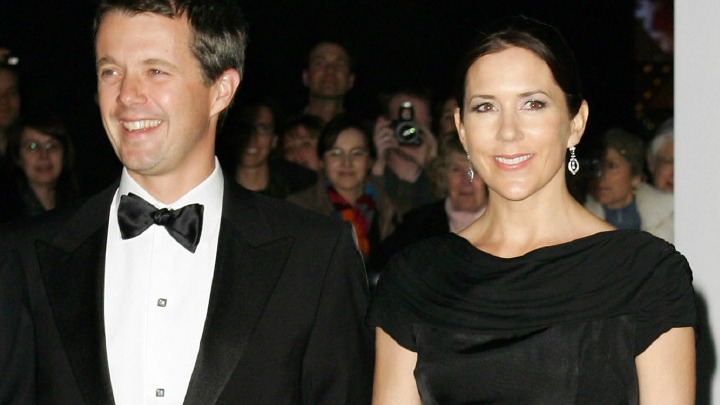 It turns out when you've been married for 12 years, it is your Copper Wedding Anniversary, and if you are a Danish royal there is a very unusual way of marking the occasion.
Denmark's Crown Prince Frederik and Crown Princess Mary marked 12.5 years together on November 14 and as is the local tradition, the town's well-wishes woke them up at the crack of dawn to help them mark the occasion.
Having tied the knot in a lavish fairy tale wedding way back in May 2004, the couple looked quite bright-eyed despite having been woken at 6:30am.
According to tradition the Danes celebrate wedding anniversaries 12.5 years, 25 years and 50 years. The first of these is the Copper Wedding Anniversary.
Ad. Article continues below.
Tradition also demands that family and friends form a half-arch around the front door of their property to mark the occasion, and just to make sure the couple is away of all the fuss and alarm is sounded to wake them from their slumber and bring them to the door.
Crown Prince Frederik and Crown Princess Mary will continue the celebrations by hosting an elegant meal.
Are you aware of any unusual wedding anniversary traditions? Share them with us.