How setting your air con to this temperature could save you money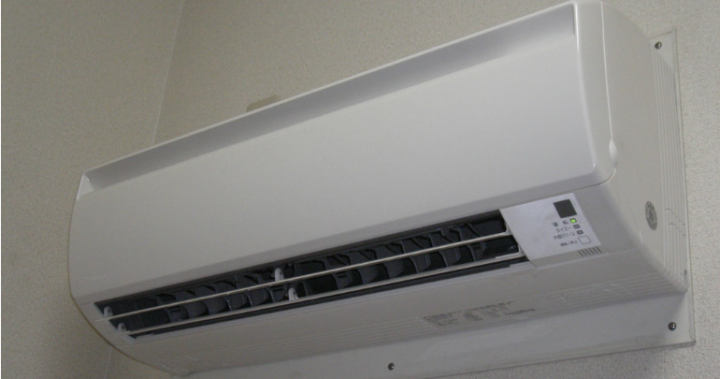 Summer is finally here which means many people across Australia are resorting to air-conditioning to keep them cool.
As temperatures rise above the average for this time of year, many people struggle to set their air-conditioning units to a temperature that keeps them cool, but also doesn't run up the power bill too high.
In fact, a new study has suggested that Australians are spending $1.3 billion a year by blasting the air con in the muggy weather.
According to news.com.au, the research by comparison website finder.com.au found that cooling down can be unexpectedly expensive for Aussies.
"The typical split cycle air conditioning unit consumes around 5.0 kWh and costs around 2.7 cents to run per minute," energy expert at finder.com.au Angus Kidman told News.com.au.
Ad. Article continues below.
Read more: New schemes call for harsh crackdown on summer air-conditioning use
"This might not sound like much but a full night's sleep with the air con running can cost close to $13."
The research found that the average household spends around four hours each day keeping their air-conditioning running.
What's worse is that many people leave their units running while they aren't even home, leading to the extreme costs the nation pays each summer in power bills.
The study suggests that leaving units on while you're not home can add $578 to a quarterly energy bill.
Ad. Article continues below.
It also found that switching off your air con for at least half an hour a day can make all the difference, saving on average $72 over the summer period.
Read more: How to protect your pets from heatstroke this summer
It's also been revealed that there's a certain temperature that's ideal to set your unit to.
While it can be easy to set it to the lowest possible temperature when it's particularly humid outside, Tony Crabb, national head of research at real estate services firm Savills Australia said that the ideal temperature to set is 25 ° in summer.
He argued that while most establishments set their temperature to 22°, increasing it will still keep you cool and save you money.
In fact, News.com.au believes that Australian businesses could save $100 million a year and reduce carbon by 300,000 tonnes.
What do you think? What temperature do you usually set your air-conditioning unit at? Is your power bill higher in summer?
Important information: The information provided on this website is of a general nature and for information purposes only. It does not take into account your objectives, financial situation or needs. It is not financial product advice and must not be relied upon as such. Before making any financial decision you should determine whether the information is appropriate in terms of your particular circumstances and seek advice from an independent licensed financial services professional.