Australia Post set to introduce live tracking for letters and parcels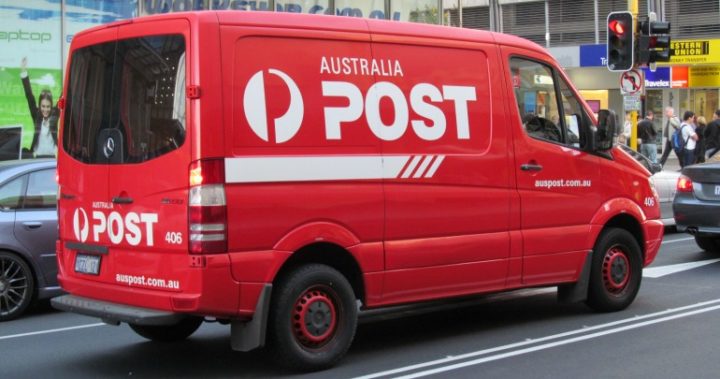 Have you ever waited at home all day for a parcel to be delivered, only to find that the postman drives straight past your house without leaving anything in your letterbox?
While tracking information is available on some postal service items, it's often delayed rather than real-time and doesn't actually reflect where your package is anyway. In transit could mean that it's left the warehouse or that it's two minutes away from your home. But if a recent retweet by Australia Post News on Twitter is anything to go by, the 209-year-old Australian postal service is set for a serious update.
According to a report from the Herald Sun that Australia Post shared on Twitter, the company is soon expected to invest in an Uber-style parcel tracking system. People familiar with the car service Uber will know that you can log on to the application on a mobile phone or tablet at any time and see exactly where your driver is and how long it's going to take them to reach you and transport you to your desired destination. The technology has also been rolled out for a number of other services including takeaway delivery. 
The Herald Sun report suggests that Australia Post could soon follow suit and give customers real-time and live information relating to the packages and post they're expecting. 
Christine Holgate, the company's CEO, explained that it was frontline workers at Australia Post who had encouraged the company to invest in the new tracking technology, with hopes that it would make shoppers feel more comfortable making purchases online and having their items successfully delivered by Australia Post.
Ad. Article continues below.
New parcel tracking initiatives underway https://t.co/3LLejtR8Qi

— Australia Post News (@AusPost_News) February 27, 2018
It comes after Australia Post revealed that group revenues had increased by $3.6 billion for the half-year, largely as a result of an 8 per cent jump in its parcel delivery business. Addressed letters fell by 10 per cent in the same time and by 26 per cent over the past three years. Australia Post has long been battling the decline in its letter business, while it faces fierce competition from US giants such as Amazon, UPS and Fedex as it tries to expand its parcel business.
But Holgate said it was vital to find new revenue streams for Australia Post's network of post offices "as their role in communities becomes increasingly important to serve an ageing population".
What do you think? Is it time for Australia Post to offer live tracking on letters and parcels for customers? Is it something you would use?