Another one bites the dust: Aussie Farmers Direct shuts down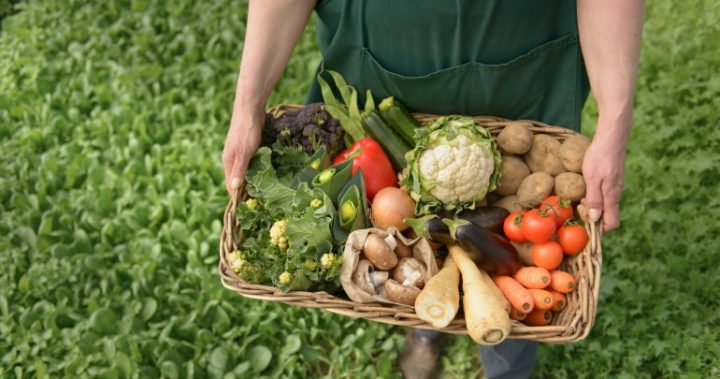 Another day, another Aussie company going bust. In recent years, a number of iconic brands have closed their doors and food delivery company Aussie Farmers Direct is the latest victim.
The company has gone into voluntary administration, impacting as many as 100,000 customers in the process. Taking to Facebook on Monday afternoon with a statement, the iconic Australian company broke the devastating news to its customers.
"We are sad to announce that Aussie Farmers Direct is closing today. After 13 years of working with many of Australia's great farmers and delivering their fresh produce to Australian families, it is hugely disappointing that is has come to this," the message read.
"We are simply no longer able to compete against the domination of the major two supermarkets and the influx of cheap imported produce. Aussie Farmers Direct started as one small milk run in Narre Warren, Victoria delivering 100 bottles a week. Over the years we grew to be a full food delivery service to thousands of customers across Australia."
The company explained that it worked with hundreds of farmers and local suppliers all over Australia during its 13 years, noting they played a vital role in a number of issues facing the industry. "With the support of our customers, we took a stand on many industry issues including fair milk prices, free range eggs and supporting farming communities through the tough times including droughts, floods and financial hardship," they said. "We have also enjoyed celebrating our Australian farmers commitment to quality, hard work and resilience."
Ad. Article continues below.
Business has ceased immediately, with the company explaining they wouldn't be able to fulfil future orders. Still, the company  said that customers wouldn't be charged for food they haven't received.
People have vented their anger and sadness at the sudden news. One person on Facebook wrote: "A heads up to the franchisees would have been nice! My parents who own one shouldn't have had to find out from a Facebook post that their livelihood is no longer running".
Ad. Article continues below.
Another person wrote: "Such a tragedy for all franchisees, suppliers and employees. This was a wonderful initiative with integrity at it's core. We will miss you dearly, Aussie Farmers!! No cheap imports for us. We will just have to do the rounds of the Farmers Markets to carry on your philosophy of buying local produce to support our communities," while a further message read: "I am so sad about this. We have been ordering regularly for the past 6 years and you guys have always provided excellent quality and great variety. We have been willing to pay slightly higher for the product in order to support our farmers. It is a sad day indeed".
Aussie Farmers Direct aren't the only company to shut their doors to Australia in recent years. Last month, Avon swiftly announced it would be exiting the Australia and New Zealand market, shocking makeup lovers and leaving thousands of Avon ladies without jobs.
Dick Smith shut down all of its remaining electronic stores in 2016, while the Retail Food Group, which owns the Gloria Jeans and Donut King chains across the country, has warned that all remaining stores could soon shut down following poor results on the ASX. 
What do you think? Are you sad that so many Aussie stores are shutting down?