Lisa Wilkinson reveals the dark secret she knew about Don Burke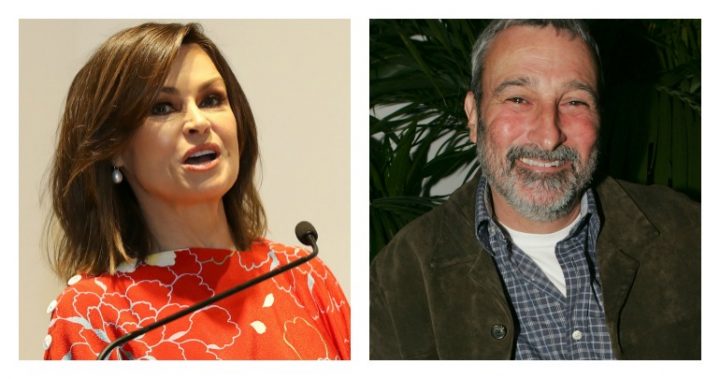 Lisa Wilkinson has spoken out about the allegations made against former gardening guru Don Burke, saying his brutish behaviour was an "open secret" at the Nine Network.
Speaking at the Victorian Chamber of Commerce and Industry Of Commerce Christmas lunch on Thursday, the Daily Mail reports that Wilkinson admitted many people at Nine had heard rumours about Burke in the past.
"It was an open secret, and it was commonly known that women and co-workers claimed they had been bullied or harassed by Burke," Wilkinson said.
She praised the women who had come forward with their stories about Burke and said it took "bravery" to speak out knowing there would be "ramifications".
"When you come into a culture that's well established, everybody has this unspoken set of rules, (such as) this behaviour is acceptable, and there's not a lot that isn't, as long as it's kept under wraps," she said.
Ad. Article continues below.
She also condemned the "boy's club" culture in media and said it "has to stop".
More than 200 women have made allegations against Burke, including former employees of Burke's Backyard and celebrity guests on the show, such as Olympic swimmer Susie O'Neil.
Read more: Susie O'Neill accuses Don Burke of disgusting behaviour
Wilkinson has been a vocal critic of sexual abuse and domestic violence in the past and made her thoughts on women's equality clear in September when she spectacularly quit the Today show after she was denied the same salary as co-host Karl Stefanovic.
It's been a big year for Wilkinson, who is still recovering from a broken arm after she slipped and fell in the shower while on holiday in Italy.
Ad. Article continues below.
She had to have several operations on her arm after returning home due to the shoddy workmanship done by her Italian doctors.
The Daily Telegraph reports that while being interviewed at the Business Chicks Event in Sydney on Thursday, Wilkinson revealed her arm was almost amputated because of her cast.
"When they put the cast on I was so out of it because they aren't big believers in painkillers in Italy, I've now discovered. So they manipulated my bones back into position without any pain relief," Wilkinson said.
What do you think of Wilkinson's admission about Burke? Should Nine have acted on the allegations sooner?