Susie O'Neill accuses Don Burke of disgusting behaviour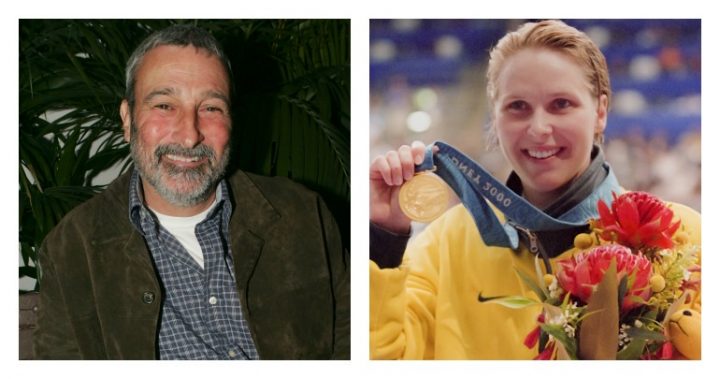 Australian Olympic swimmer Susie O'Neill has joined more than 50 women accusing Don Burke of lewd behaviour and harassment.
O'Neil told Fairfax she was left flabbergasted after Burke made a disturbing comment about her body while filming an episode of Burke's Backyard at her home in Brisbane.
The incident took place in the lead up to the 2000 Sydney Olympics.
High-profile sports people are often accompanied by minders at media events, but O'Neill told Fairfax she had decided she had decided to go it alone, thinking "how dangerous could that be?".
The gold medalist was showing Burke a painting of a flower created by her husband when Burke allegedly asked her, "Is your c— as big as that?".
Ad. Article continues below.
O'Neil said she was shocked. "It was crude and it was belittling," she told Fairfax.
She called her manager, Nick Cummins, immediately after Burke and his team left and explained what had happened.
Cummins told Fairfax he called the Nine Network and Burke to discuss the incident, but was quickly rebuffed by Burke, who denied the incident.
Cummins said he tried to get the episode pulled from the airwaves, but was told O'Neill's contract with the network was ironclad and that it would go ahead with the screening.
More than 50 women have made public claims against Burke, who was once considered the darling of lifestyle television in Australia.
Ad. Article continues below.
He appeared on A Current Affair last night to defend himself and claimed he was the victim of a "witch hunt".
"Some of those things that I'm supposed to have said are absolutely despicable," he told ACA host Tracey Grimshaw.
"I wouldn't say those things to other people and if I said I didn't say them, I didn't say them."
What are your thoughts on this? Are you surprised by the claims against Burke? How do they make you feel?