Liam Neeson calls MeToo campaign a 'witch hunt'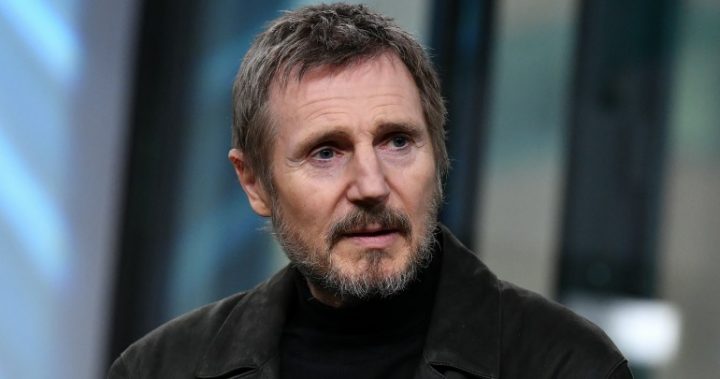 While much of the world is getting behind the MeToo movement, Irish actor Liam Neeson says the campaign is getting to be "a bit of a witch hunt".
Neeson, 65, appeared on the Irish chat show The Late Late Show at the weekend, where he lamented the downfall of actor Dustin Hoffman, who has been accused of multiple instances of sexual harassment, and indicated some cases against other Hollywood men had been blown out of proportion.
"There is a bit of a witch hunt happening too," Neeson said. "There's some people, famous people, being suddenly accused of touching some girl's knee or something and suddenly they're being dropped from their program."
When asked about the accusations against Hoffman, Neeson said he was "on the fence". "When you're doing a play and you're with your family, other actors and technicians, you do silly things. You do silly things and it becomes superstitious. If you don't do it every night you think it's going to jinx the show," he said.
Liam Neeson on the wave of sexual harassment allegations against high profile men in Hollywood #latelate pic.twitter.com/NzT0rWXf25

— The Late Late Show (@RTELateLateShow) January 12, 2018
Ad. Article continues below.
"I think Dustin Hoffman … I'm not saying I've done similar things like what he did. Apparently he touched a girl's breast and stuff, but it's childhood stuff."
Last year, actress Anna Graham Hunter alleged Hoffman groped her when she was an intern on the set of The Death of a Salesmen. Hunter was 17 when the alleged offences took place.
Neeson also defended US radio star Garrison Keillor, who was dropped from his long-running local Minnesota radio show after allegations of inappropriate behaviour. Neeson said he had been reading about Garrison's case last year.
"He was listening to a sad story from a female friend of his, and at the end of it he put his hand on her back, and she had a blouse on and it was her bare back. And he immediately pulled his hand back and apologised," Neeson explained.
Ad. Article continues below.
According to the story, the woman said it "was fine", but months later the station received a call from her solicitor and Garrison was fired.
The MeToo movement has gripped the world since allegations first broke against Hollywood heavyweight Harvey Weinstein last year, with dozens of women coming forward with stories of abuse and harassment at the hands of Hollywood's leading men.
Kevin Spacey, Louis C.K., Steven Seagal, George H.W. Bush, Ben Affleck and more were named and shamed in America, while accusations were made against big-named celebrities in other countries, such as Australia, where Don Burke and Craig McLachlan were accused of harassment and bullying.
Despite defending some of the accused, Neeson said the MeToo movement was "healthy" and much needed in industries outside of Hollywood, too.
"There is a movement happening and it's healthy and it's across every industry," he said. "The focus seems to be on Hollywood at the minute, but it's across every industry."
What do you think of his comments? Do you agree with him? Or is the MeToo movement a good thing no matter how 'slight' the allegation against a man?