Johnny Ruffo sings for first time since cancer diagnosis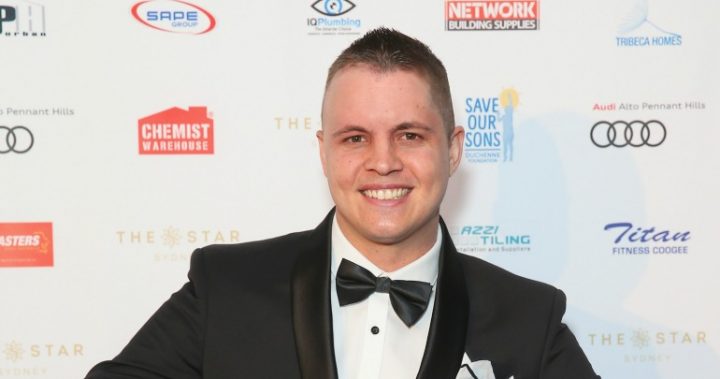 He recently finished treatment for brain cancer, but singer Jonny Ruffo isn't letting that keep him down.
The former X Factor star took to the stage at a Walk4BrainCancer event in Centennial Park, Sydney on Sunday and performed publicly for the first time since receiving his cancer diagnosis. 
Ruffo was diagnosed with brain cancer in August and has undergone surgery and six weeks of gruelling radio therapy in an effort to eradicate the cancer.
He appeared to have a blast on Sunday though, joining fellow X Factor alum 'Matt and Jess' for an energetic performance.
(Hover over image to play)
Ad. Article continues below.
He's been incredibly open with his journey and remained optimistic about his chances of a full recovery.
Brain cancer has a very high mortality rate and kills more people under 40 in Australia than any other cancer.
Only two out of 10 people diagnosed with brain cancer will survive for at least five years.
Ad. Article continues below.
Sunday's Walk4BrainCancer event raised $$244,168, which was shy of their $300,000 target.
Johnny Ruffo sang his way into our hearts when he placed third on talent show X Factor in 2011. Since then he's gone on to star in Home and Away and released three top 40 singles.
Read more: Johnny Ruffo speaks out after gruelling radiotherapy
His active campaigning for the brain cancer cause and brave resolve in the face of such a terrible disease has served as an inspiration for many.
He sat down with Carrie Bickmore for The Project in October where he revealed he initially dismissed his symptoms.
Ad. Article continues below.
It was only after he went to the emergency room with a searing migraine that doctors diagnosed him with cancer.
"The surgeon said if I hadn't gone to the hospital that night I would have died in my sleep that night. It is just sheer luck that I went in when I did and everything happened the way it did otherwise I wouldn't be here," he told Bickmore.
Do you remember watching Johnny Ruffo on the X Factor ? Can you relate to what he's going through?