Ita Buttrose: Lisa Wilkinson's job swap is a lesson for all women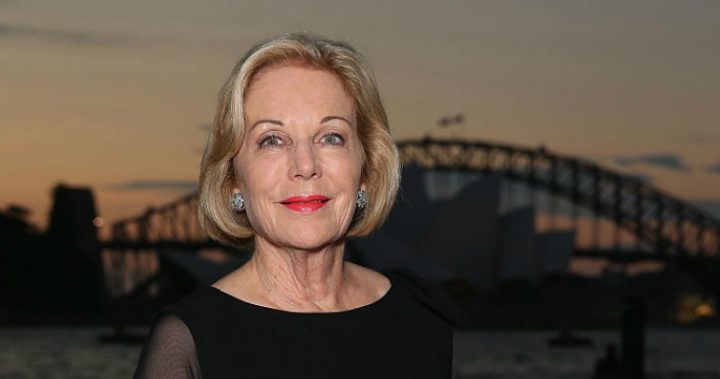 Lisa Wilkinson's sudden shock resignation after more than 10 years hosting Nine's Today has been the talk of Australia this week, with the veteran journalist being praised as a champion for equal pay for women all over the country. 
The 57-year-old Australian TV personality and journalist of more than 36 years announced on Twitter on Monday night that she was resigning from the Today show, effective immediately, and what has followed could only be described as a PR nightmare of epic proportions for Channel Nine, as Wilkinson was immediately snapped up by Network Ten. 
And now, one of the biggest female names in Australian television has come out swinging in support of Wilkinson. 
Read more: Lisa Wilkinson jumps ship in shock resignation
In an interview with The Herald Sun, Ita Buttrose suggested that the network may have underestimated how strongly Wilkinson felt about equal pay, to their own detriment. 
Ad. Article continues below.
"Maybe [Nine] underestimated how strongly she felt [about equal pay]. Maybe they didn't understand that she felt so strongly and that she would leave. Perhaps they really didn't listen to what she was saying. That's been their mistake. Here at Ten, we're delighted she's coming over and looking forward to seeing her soon. It's great," said Buttrose.
Read more: Lisa Wilkinson's big payday has Carrie Bickmore furious : Reports
She also made it clear this this wasn't a win for just Wilkinson, but for women everywhere who may be given the courage to stand up for what they're worth, and demand better. 
"Generally speaking, women don't push themselves forward," she said. 
"I think they need to emulate men in that regard. Men have no problem in saying, 'I want a piece of that and I think I really do a great job.' Women really need to push themselves forward more … so many women are very circumspect about their talents. They think if they work hard they'll be noticed and rewarded, but it isn't like that."
"You've got to say 'hey, look, I'm here and I want that job, or I want to be recognised, or I want more money.' Whatever your ambition is … you have to let people know you have ambition."
Do you wish you had advice like this in your working days?