Don Burke admits affairs in wake of harassment scandal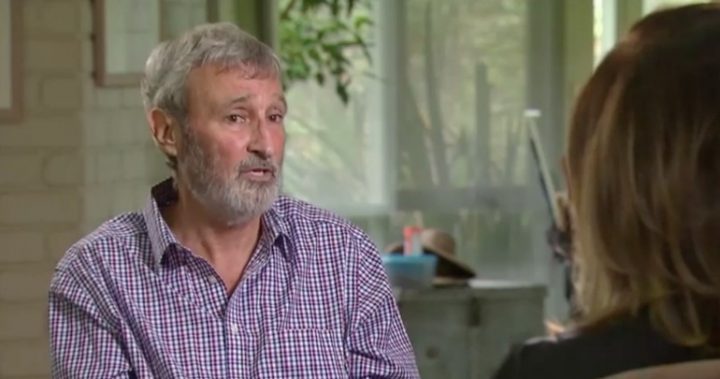 Australian TV legend has become the latest well-known figure to be caught up in a string of sexual harassment scandals that have rocked the entertainment industry.
The ABC and Sydney Morning Herald broke the news of Burke's alleged crimes, suggesting that he had sexually assaulted and bullied more than 50 women during his prime between the 1980s and 1990s.
Read more: ABC, SMH accuse Don Burke of being a 'high-grade, twisted abuser'
The numerous reports labelled him a "psychotic bully", a "misogynist" and a "sexual predator".
To make matters worse for Burke, the journalist who broke the story said that a further 200 women have since come forward claiming that he has assaulted them.
Ad. Article continues below.
Read more: 200 additional complaints following Don Burke harassment claims
He appeared on last night's episode of A Current Affair with Tracey Grimshaw to try and clear his name.
While he's adamant that he's never sexually assaulted anyone, he has admitted that he hasn't always done the right thing.
In fact, he admitted that he cheated on his wife Marea, who was diagnosed with brain cancer in 2013.
He explained: "Prior to Marea's ill health I had a number of affairs, which I should never have done and I think I let everybody down with that."
Ad. Article continues below.
When Grimshaw asked if his affairs could be part of the reason so many people are coming forward against him, he said he wasn't sure: "I think, probably with the value of hindsight, it might have set up a view from some of our staff that I wasn't a nice person."
He said he became a "bear with a bloody sore head" when his popular show Burke's Backyard was axed after 18 successful years on air.
The 70-year-old continued: "When you look at the people that are complaining now, there's a lot of people that don't like me and they can't all be wrong."
As Grimshaw continued to grill him, Burke denied that he'd sexually assaulted anyone.
She questioned if he'd said he wanted to reproduce with a young relative because "the baby that we made would be the perfect baby."
Ad. Article continues below.
He denied it, labelling the claim as "ridiculous".
"I would never say anything like that," he said. "That's just disgusting."
He went on to suggest that he has Asperger's, but admitted it wasn't medically diagnosed.
He also denied making staff watch a video containing bestiality and rejected claims that he tried to remove a researcher's top while on a work trip in the Northern Territory.
The gardener did wish to apologise for the way he did treat former staff members.
Ad. Article continues below.
He explained to Grimshaw: "I'm prepared to cop the fact that I terrified a few people … and that I shouldn't have done that and so on.
"These sort of things bear no relationship to who I am and what I'm about. I don't think it's a conspiracy, I just think it's a time of the world at the moment."
He even went as far as to suggest that he deserved the backlash he's currently receiving: "I gave you the fire, the rest is just smoke," he said.
"I think in part I deserve this but not for all that sleazy sexual stuff. This is what's driving me nuts because you wonder why they go to that extreme."
Burke also said that if he was guilty, he would admit his wrong-doings: "It would be far less painful for me to say, 'yeah, I did that, I said that.' But I didn't."
Did you watch the interview? What do you think of the allegations? Are you surprised by them?