David Attenborough's anger as Bear Grylls kills animals for TV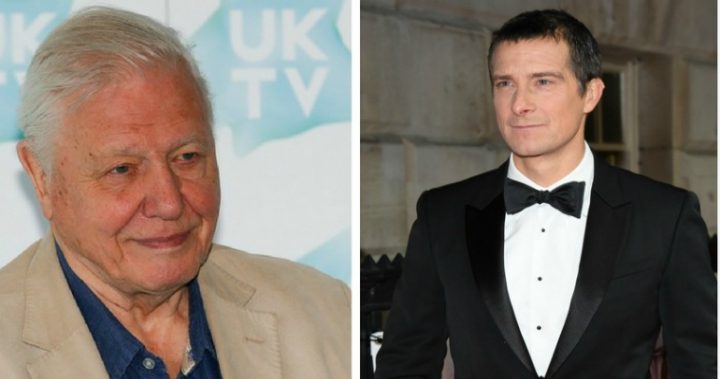 When you think of animals and documentaries, Sir David Attenborough usually also springs to mind.
Since the early 1950s, the now 91-year-old has narrated an array of successful and captivating nature and animal documentaries. Viewers usually get a sense that animals and the world mean a lot to Attenborough and that he generally cares about the content that he releases to the masses.
It should come as no surprise that he's deeply disappointed with other TV stars that kill animals in the name of entertainment.
In the UK, a network recently ran a series featuring popular TV personality Bear Grylls. During the show called The Island, Grylls and an array of contestants killed a number of different animals including pigs, turkeys and even crocodiles. While the show got a lot of people watching, Attenborough has spoken about how angry the show made him.
"We've never killed an animal," he told The Sun. "Bear Grylls will have to answer for himself. But I would never willingly kill an animal just to get a shot."
Ad. Article continues below.
Read more: I'm scared of becoming a burden to my kids: David Attenborough
In one horrific scene of the 2016 show, Grylls could be seen jumping on a crocodile with Olympian Iwan Thomas and Coronation Street star Ryan Thomas. Together, they wrestled the crocodile before slaughtering it with a knife.Shortly after the episode aired, PETA UK blasted the show's producers for letting the content go to air in the first place.
In addition to his hugely-popular BBC series, Attenborough will soon host a new conservation show on streaming service Netflix. "Netflix want me to do something on conservation and have asked me to do it, and I've said I would," The Sun reports the TV star saying of his new series.
"There's certain things that the BBC can do and can't do, and I can see some reasons why to do a programme on Netflix rather than the BBC."
Just last year, Attenborough was reduced to tears when he witnessed elephants in grieving after one of their relatives died.
Ad. Article continues below.
Read more: Sir David Attenborough reveals struggle with ageing
He described how an elephant became crippled and that the elephants were deeply upset. "That sequence brought tears to my eyes," The Independent reported him saying at the time. "As well as elephants grieving over the bones of a member of the family who had died and who were picking up the bones with their trunks."
He added that he feared for nature as most humans don't regularly come into contact with wild animals. "Half of the people in the world are out of touch with the natural world and won't see a wild animal, unless it is a rat or a pigeon, from one day to the next."
At the time of publication, Bear Grylls hadn't responded to David Attenborough's comments.
What do you think? Should TV networks be allowed to air footage of animals getting killed in the name of entertainment?