Dame Judi Dench shocks co-star by going partially nude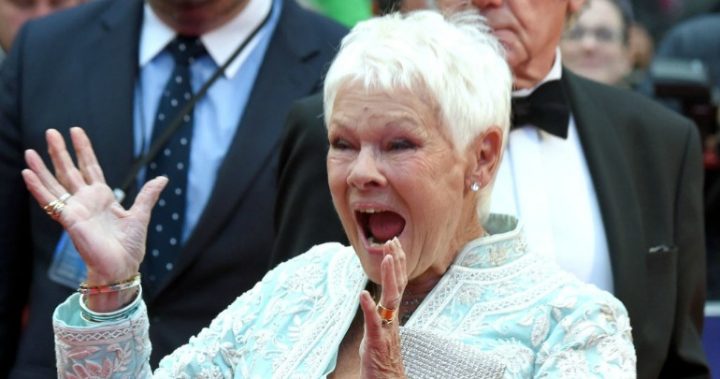 She's one of the most respected actresses in the business and it appears that Dame Judi Dench has left a lasting impression on one of Hollywood's leading men.
In Sydney to promote his new film Murder on the Orient Express, actor and director Kenneth Branagh revealed how Dench nearly performed a show on London's West End in the nude.
How crazy would that have been?
Speaking with AAP, Branagh explained how he managed to convince an array of big names to lend their talent to the film based on the 1934 novel of the same name.
He revealed that Dench was the first person and that other stars such as Penélope Cruz, Michelle Pfeiffer and Johnny Depp were quick to sign on when they knew she was involved.
Ad. Article continues below.
"They know she's great and they know she's naughty," he teased before revealing just how Dench's naked mishap unfolded.
"We were in a play in the West End. I'd just asked her about being in the Murder on the Orient Express and she said, 'That's so interesting' and walked all the way from the dressing room to the wings.
"We were about to go on for Shakespeare's The Winter Tale and we realised she didn't have the bottom part of her costume on."
We imagine that it would have been quite embarrassing for both the stars.
Branagh continued: "So she was entirely naked from the waist down, which I hadn't noticed and she hadn't noticed.
Ad. Article continues below.
"We were about to walk on to the West End in Shakespeare with a seriously naked Judi Dench."
It's not the first time that Dench has showed off her cheeky side.
Earlier this year she appeared on the Ellen DeGeneres Show where she revealed which celebrities she'd like to climb into bed with.
Read more: Judi Dench plays cheeky game of 'Who Would You Rather' on Ellen.
She also proved that despite being 82 years old, she is down with the times.
Ad. Article continues below.
The James Bond star recently showcased her rapping skills with British talent Lethal Bizzle.
It's also been a big year for Dench's film projects.
In addition to Murder on the Orient Express, which is released across Australian cinemas on November 9, she also appeared in the critically acclaimed Victoria and Abdul.
Are you a fan of Judi Dench? Should more actresses show their cheeky side as they grow older?